Below is a selection of comments Manchester Physio has received. If you would like to leave feedback for us, please send your comments to:
office@manchesterphysio.co.uk
"My husband was discharged from hospital last year after having a stroke. He was unable to walk and had very little physiotherapy once he left hospital. A friend recommended Manchester Physio and thanks to intensive treatment he is now walking around the house with a stick, is able to use the stairs and continues to get better. Many thanks to Manchester Physio for their continued efforts and support!"
Vera
, Stretford
"I twisted my ankle at work a few years ago. I wasn't able to play football anymore and it seemed to be getting worse. My physio didn't just get me back on the football pitch, he also taught me loads so now I can hopefully stop the same form happening again. Thanks a lot.
Tariq
, Didsbury
"I'm a local case manager and Manchester Physio continue to provide a first class service to my clients. I'm regularly updated and many of the clients I referred praised the treatment provided...
Jack
, Manchester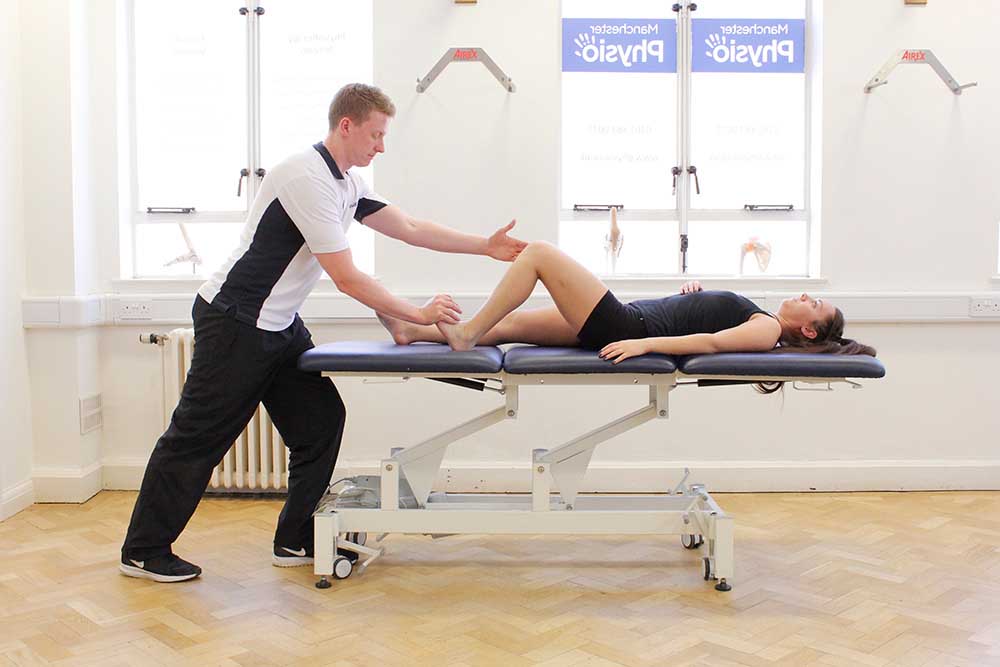 Above: Foot and ankle mobilisations and stretches performed by a physiotherapist
To arrange an appointment
book online
, call now on
0161 883 0077
or email:
office@manchesterphysio.co.uk