Foot injuries commonly occur during sporting activities such as running and jumping. Conditions that affect the foot can be caused by direct injury, repetitive overuse or poor foot posture such as flat footedness.
At Manchester Physio our specialised physiotherapists will thoroughly assess your foot to diagnose the problem and identify the underlying cause.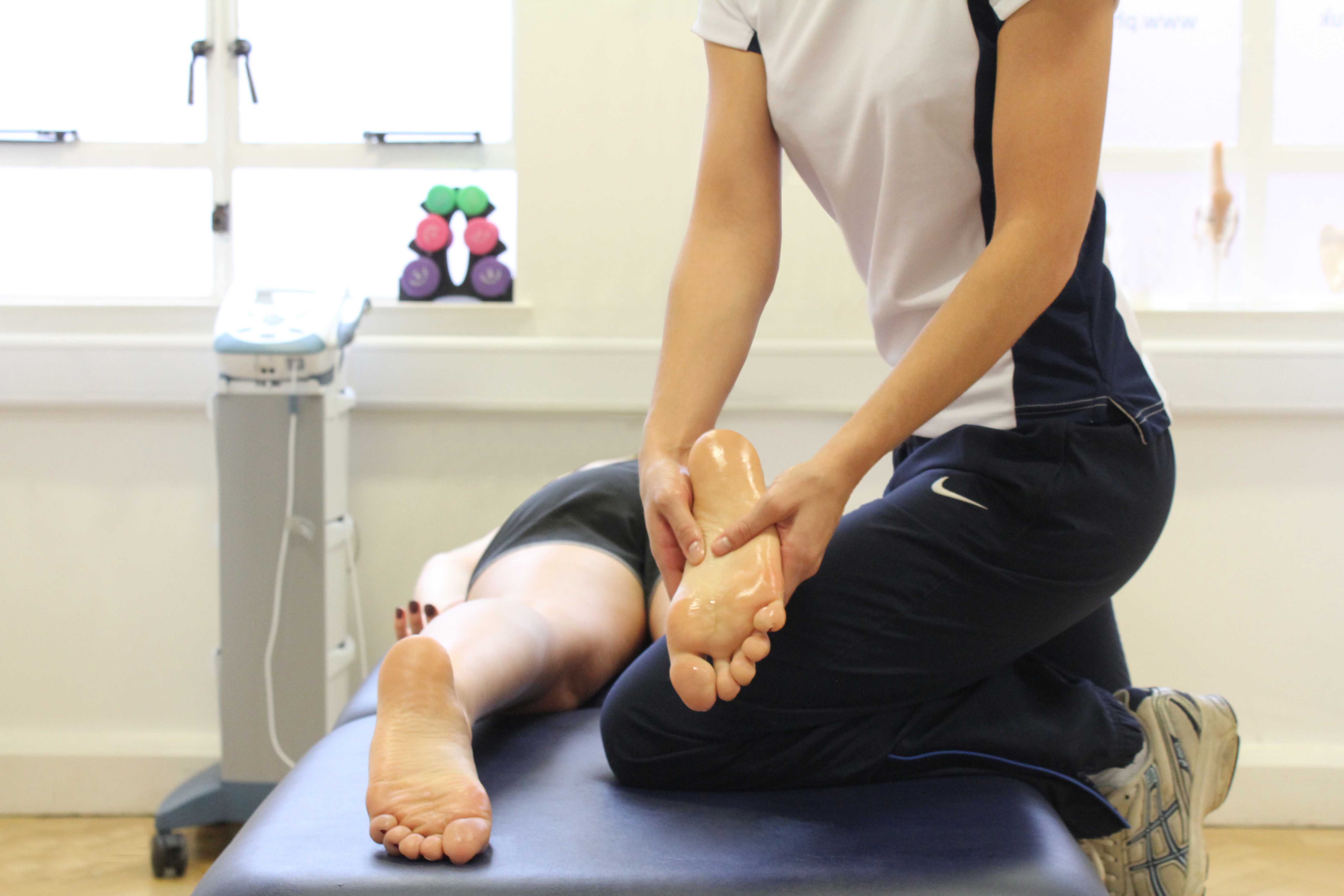 Above: Passive stretch of the achilles tendon performed by specialist therapist
Foot injuries we commonly treat at Manchester Physio include:
Our physiotherapists at Manchester Physio also work closely with orthotists, who will assess foot posture and stability to maximise your recovery in the short and long term.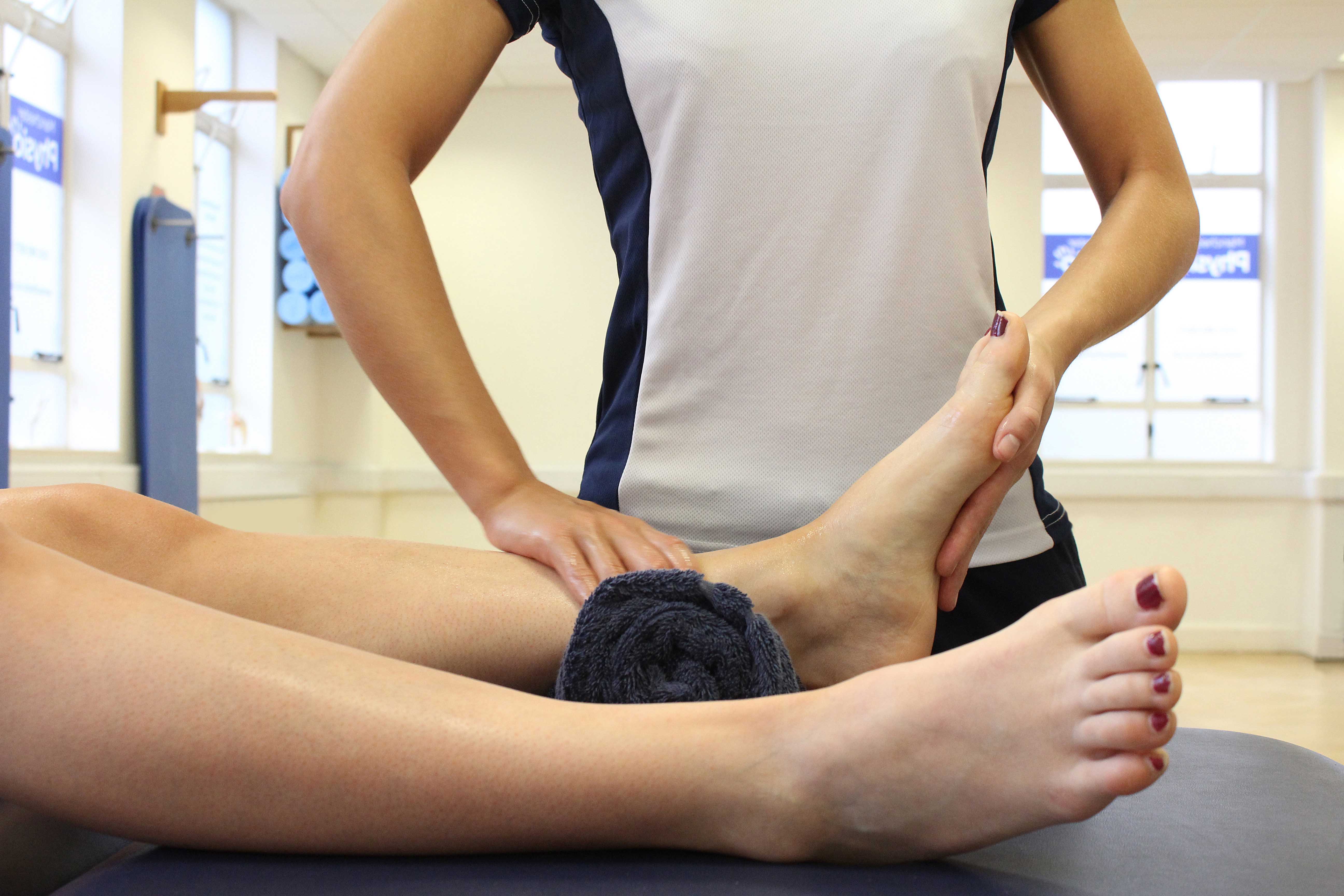 Above: Mobilisations and stretches of the foot and ankle by specialised therapist
For more information about how physiotherapy can help with foot problems, or to book an assessment please call
0161 883 0077
.