The Manchester Physio Beginners Pilates class acts as an introduction to Pilates. Beginners classes are suitable for you if you haven't attended a Pilates class before or if you have little knowledge of what Pilates involves.
You will develop an understanding of the basic Pilates exercises and learn how to combine the six most important principles: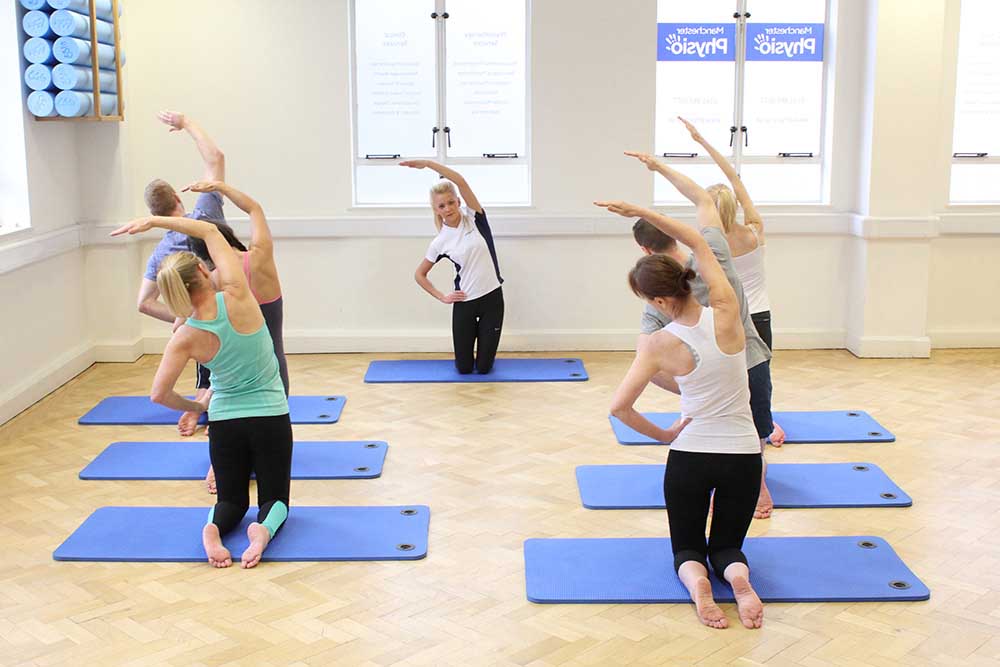 Above: Group pilates session warm up on mats.
>
Breathing
Concentration
Central core activation

Control of movement
Accuracy of movement
Flowing of movement
What to expect
In our six class block of Beginners Pilates classes you can expect to learn about the Pilates concept and how to incorporate the
six principles of Pilates
into each exercise.
Our Pilates classes are conducted by our friendly specialised physiotherapy instructors who will assess your needs and monitor your progress.
When you are ready to progress your Pilates exercises you can be moved into the Intermediate - Advanced class for another block of six classes.
Benefits of Pilates
Pilates has many benefits for your whole body whether you have a specific health problem, want to improve your sporting performance, or maximise your general health and wellbeing.
Some of the benefits of Pilates include:
Enhanced muscle tone
Improved spinal alignment and postural position
Increased joint stability
Injury prevention
Strong central core
Reduction and elimination of global aches and pains
Maximisation of overall wellbeing
Manchester Physio Beginners Classes
Manchester Physio Pilates classes are:
Conducted by specialist physiotherapy instructors
Small group sizes for individual attention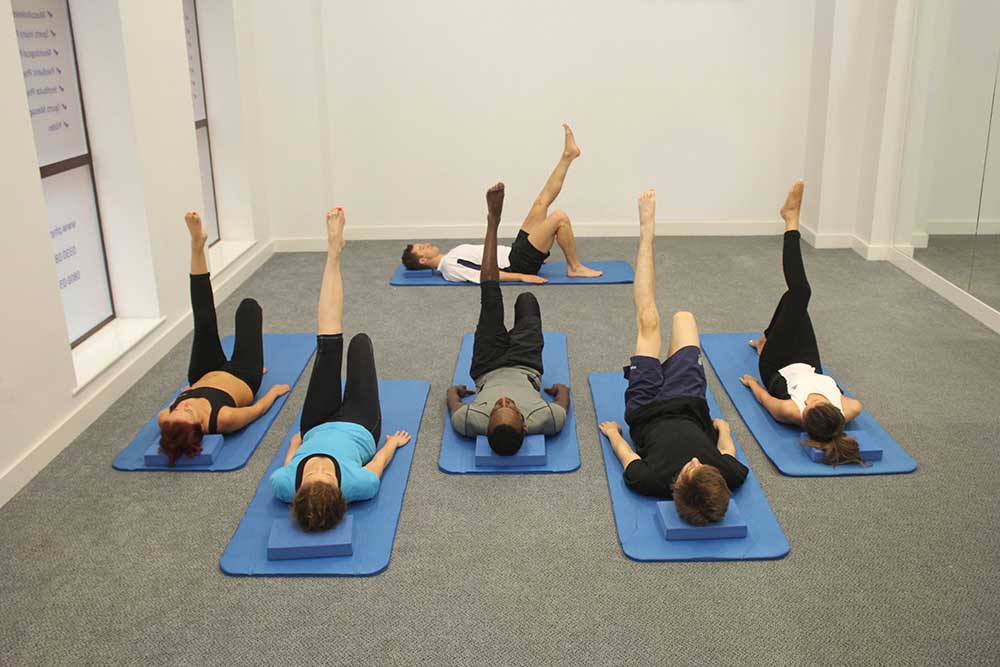 Above: Beginners pilates class working on gentle core strengthening.
You do not need to bring anything with you; exercise mats and equipment are provided. Please ensure you wear comfortable clothing.
Call Manchester Physio on 0161 883 0077 to book onto the Beginners class or e-mail
office@manchesterphysio.co.uk