What is developmental delay?
Developmental delay is when a child does not progress as expected in achievement of specific milestones such as learning to sit, crawl, walk or talk.
What causes developmental delay?
There can be many different causes of developmental delay such as genetic problems, problems during pregnancy or birth, and problems during early infancy or childhood such as infection or head injury. Often there is no identifiable cause.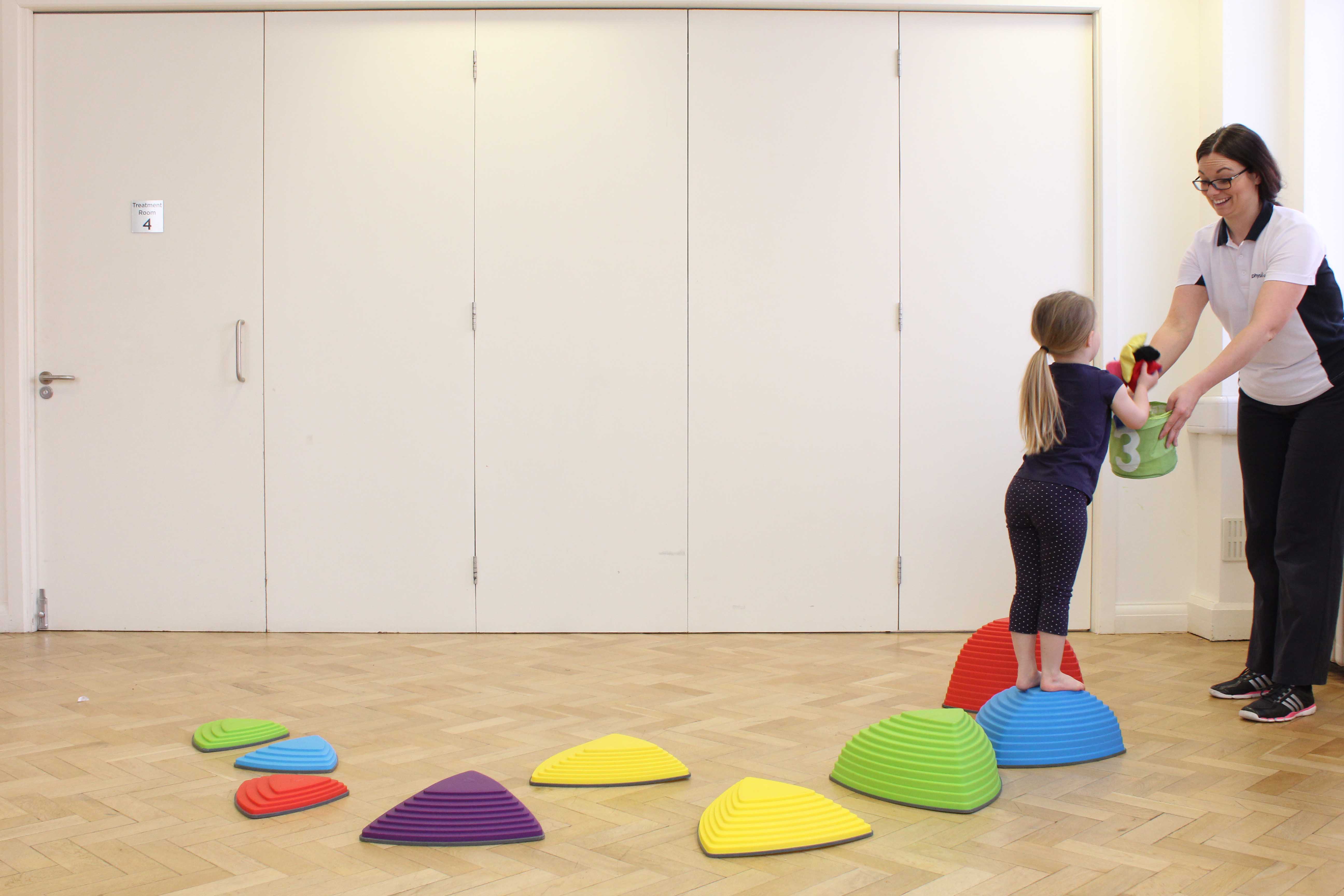 Above: With a helping hand from our supportive staff, we can help your child reach their developmental milestones.
What are the signs of developmental delay?
Developmental delay can affect behaviour, physical abilities, vision, speech and hearing. Some common signs include:
Problems with concentration, reduced eye contact and easily frustrated
Slow to achieve milestones, floppy or stiff limbs, clumsiness
Difficulty following moving objects, focussing eyes, crossed or turned eyes
Small or deformed ears, does not startle to loud noise or respond when called
Softly spoken or very loud voice, unable to pronounce words appropriate to their age
How can physiotherapy help developmental delay?
Physiotherapy treatment aims to promote a child's independence and ability to reach physical milestones. Treatment will be specific to a child's needs, age and abilities and our team of specialist physiotherapists will often use fun games and activities to help promote normal development. We liaise closely with parents, carers and teachers to help them understand the child's needs and how they can help promote future independence.
What are the benefits of physiotherapy for developmental delay?
Achievement of physical milestones such as sitting, crawling and standing
Improved independence in activities of daily living
Improved posture, muscle strength, balance and coordination
Improved confidence
Why Manchester Neuro Physio?
Immediate treatment available
Individual treatment sessions
Treatments are designed to be fun whilst challenging a child's ability
Specialist physiotherapists with experience in developmental delay
Motivated, caring staff
Proven track record
We understand that when a child has a diagnosis of developmental delay the future can look daunting for parents. Our team of specialist paediatric physiotherapists can provide assessment and treatment for your child to give them the best chance possible to achieve their physical milestones.
Manchester Neuro Physio can provide treatment of developmental delay across Greater Manchester and Cheshire. We can provide assessment and treatment in any of clinic locations as well as at home or school.
See our
testimonials
to read about the experiences of current and past patients.
To find out more please
contact us
or arrange a
free phone consultation
.