Ankle injuries are commonly treated by our physiotherapists at Manchester Physio. Our physiotherapists are experienced at treating a wide variety of ankle conditions such as: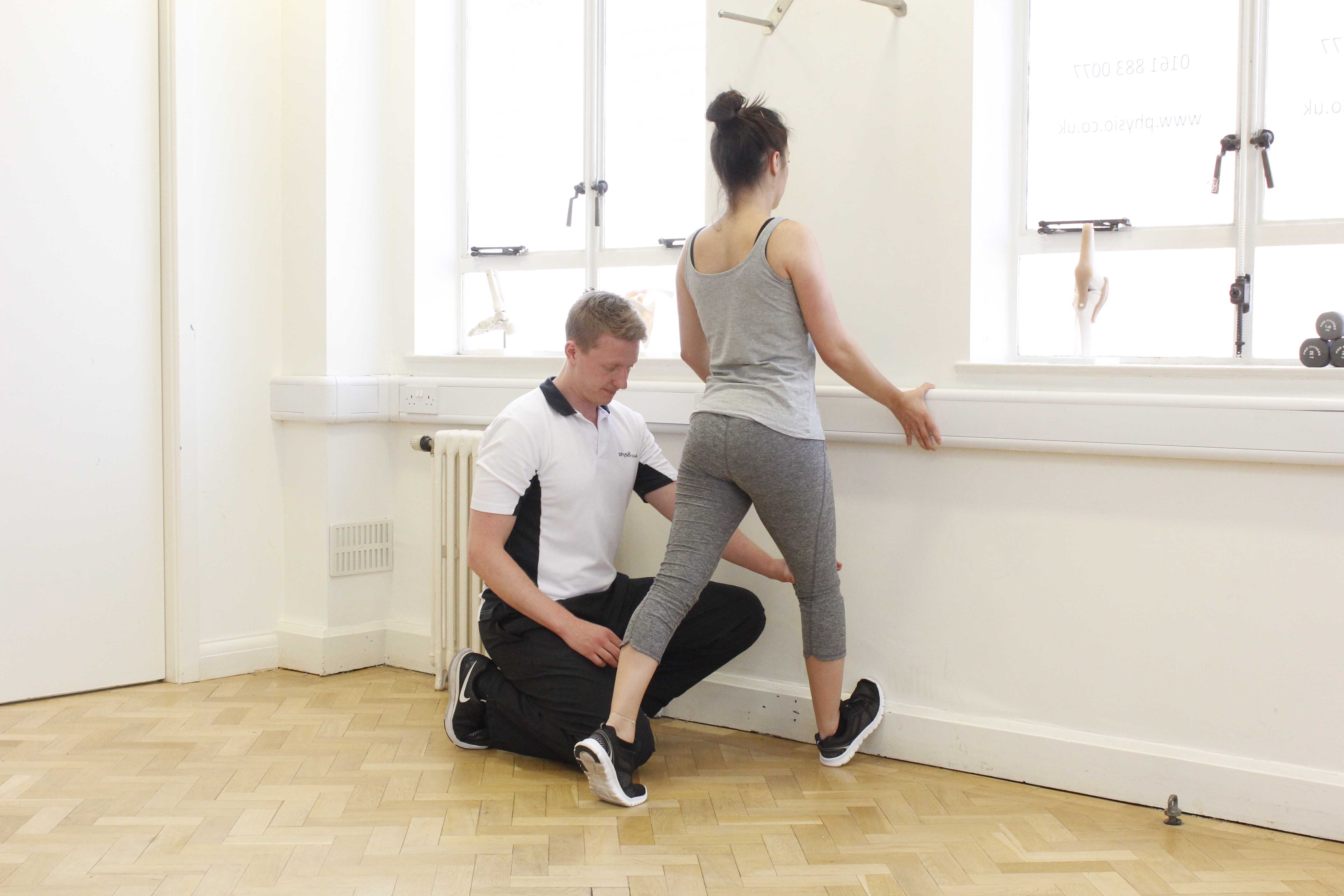 Above: Ankle stability exercises, with supportive tape, supervised by therapist
Physiotherapy treatment at Manchester Physio will initially involve assessing your pain, range of movement, muscle strength, balance and stability. Your physiotherapist may also look at your footwear to assess whether your ankle problem is biomechanical and related to your foot posture and the position of your knees and hips.
Following an initial assessment at Manchester Physio, your physiotherapist will develop a progressive treatment program in order to restore your physical function and proprioception (awareness of limbs in space). At Manchester Physio, physiotherapy treatment will involve a combination of electrotherapy and sport-specific exercises tailored to you, so that you make the best possible recovery and successfully return to your sporting and daily activities.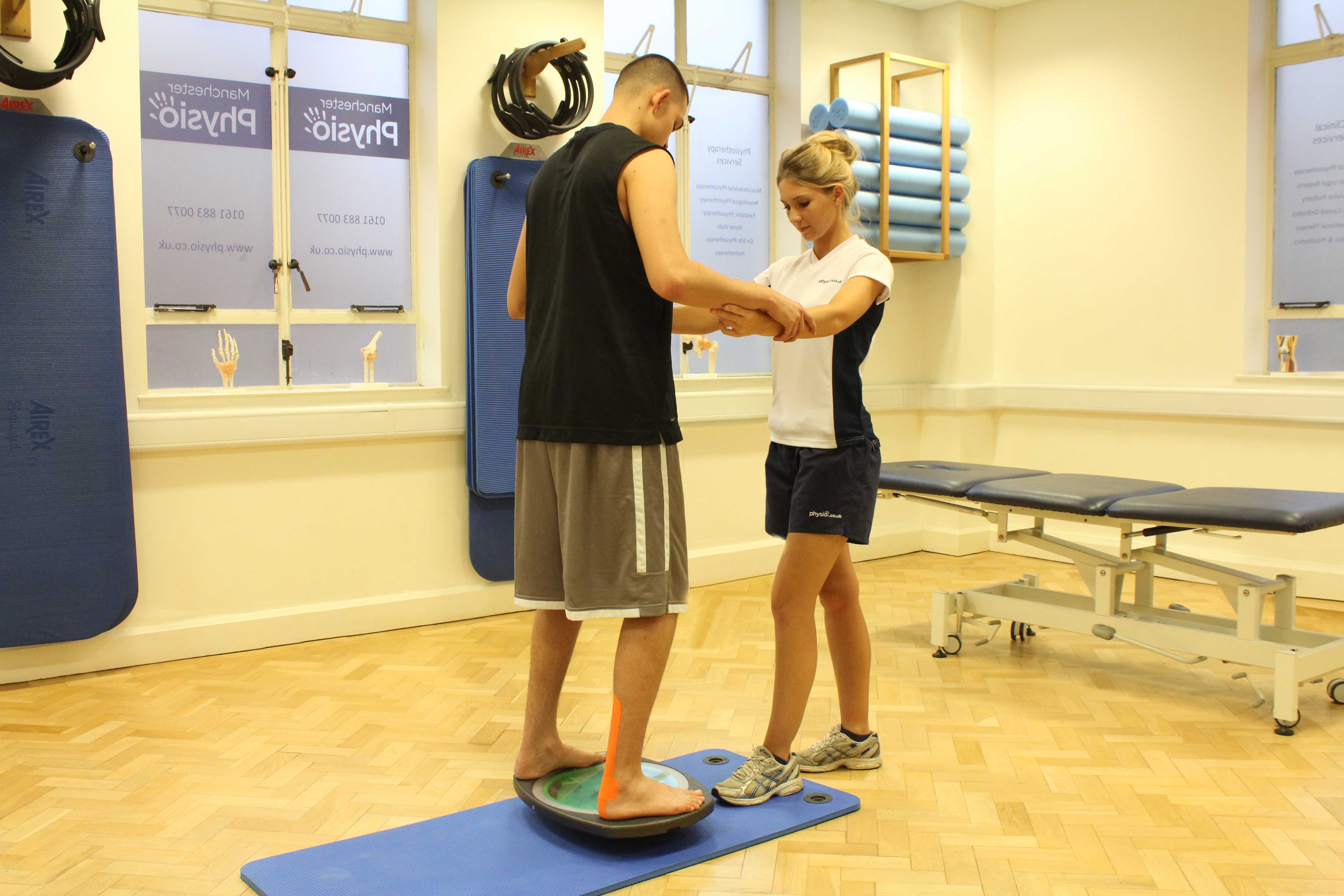 Above: Progressive strengthening exercises for the foot and ankle, supervised by specialist physiotherapist
For more information about how physiotherapy can help with ankle problems, or to book an assessment please call
0161 883 0077
.