Migraine Associated Vertigo (MAV) or vestibular migraine is a medical condition that affects the vestibular system. It is similar to the classic migraine in that you may get a headache but it also gives symptoms of vertigo and imbalance. Treatment tends to combine a medical approach with vestibular rehabilitation through physiotherapy.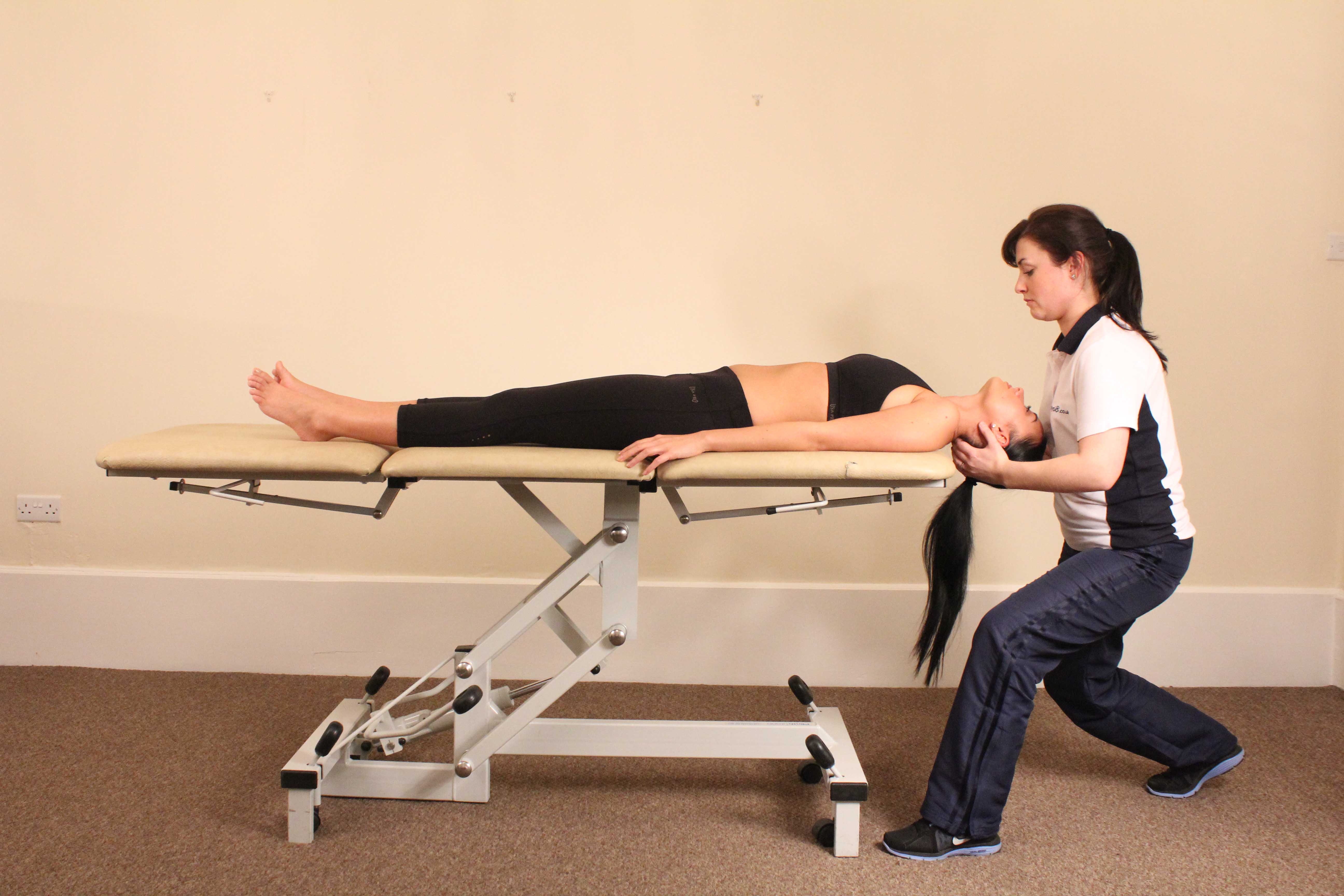 Above: Vestibular physiotherapy - passive resetting exercises
What is Migraine Associated Vertigo
Migraine Associated Vertigo (MAV) is now recognised as a separate diagnosis to the classic migraine. The same physiological process is thought to happen but this not only affect the pain sensors in the brain but also the vestibular system due to its close proximity.
Migraines cause a dilation (expansion) of blood vessels. This leads to change in blood flow to the vestibular organs and nerves thus a change in its ability to function correctly. MAV has also been shown to change the neural firing in the brain which disorganises normal input telling us how to balance and not become dizzy. These two faults lead to incorrect input and processing of the balance system which lead to vertigo symptoms.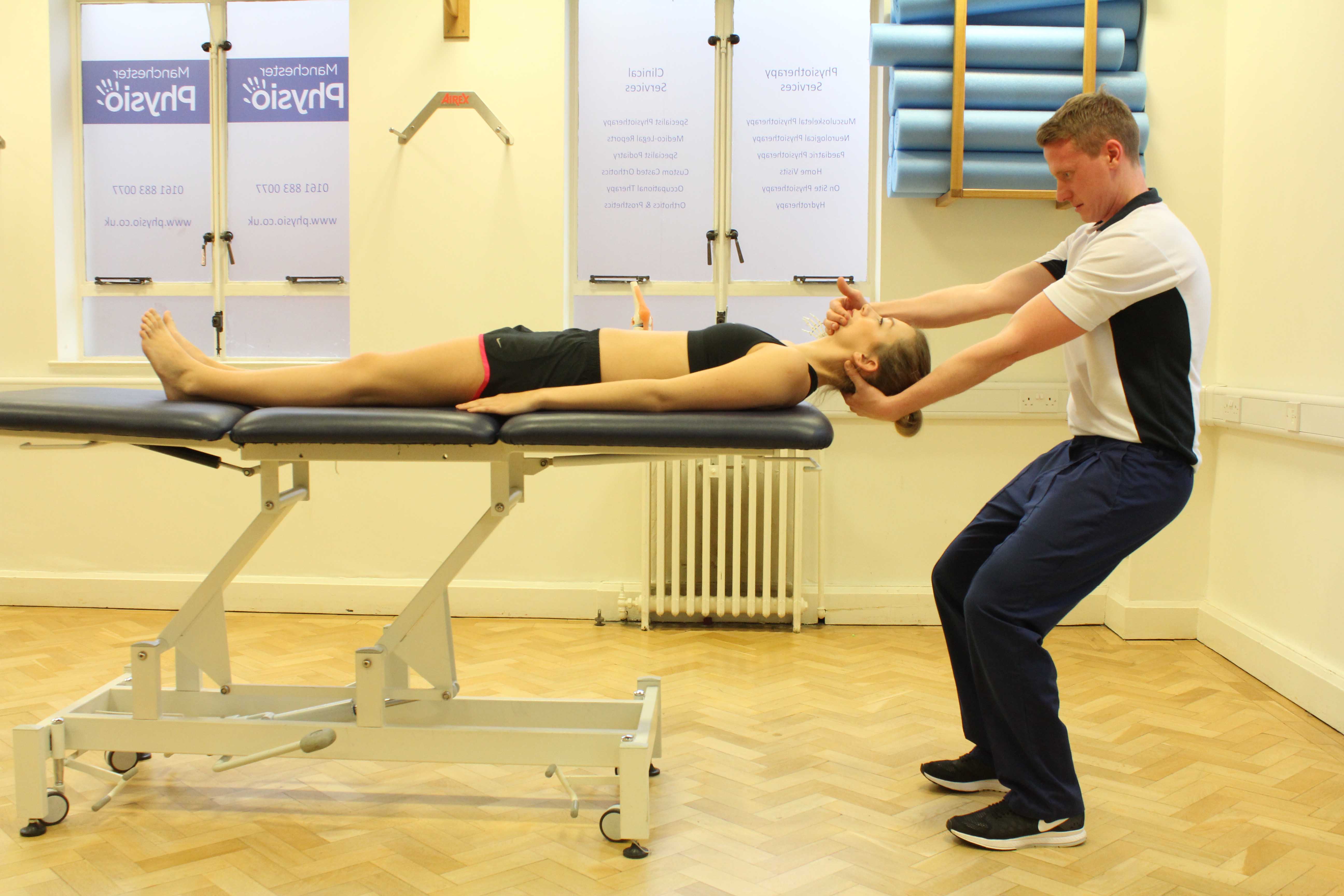 Above: Vestibular physiotherapy - passive resetting exercises
What are the symptoms of Migraine Associated Vertigo
The symptoms of MAV can be varied and unusually may or may not come with a headache. Symptoms can include:
Dizziness
Headache
Nausea/vomiting
Motion sickness
Visual disturbances

Tinnitus
Imbalance
Fatigue
Panic attack or anxiety
Reduced function
MAV symptoms tend to come in clusters so you may feel much better for a few days then the symptoms return. There is a link to triggers so you may find certain food, drinks or situations bring on a vestibular migraine.
How is Migraine Associated Vertigo diagnosed
Migraine Associated Vertigo can be diagnosed by taking a good history of the problem alongside a vestibular examination. To get to a diagnosis of MAV it is not uncommon to have been through the GP and onto a neurologist who completes series of medical test. These tests may include:
MRI or CT scan
Audiology tests
Vestibular function tests- including calorics, balance testing, visual acuity
Eye examination
Reflexes and coordination tests
As with many vestibular problems no one tests will provide a diagnosis of MAV but a collection of signs, symptoms and patterns will guide the diagnosis.
Medical treatment of Migraine Associated Vertigo
The medical treatment of MAV mainly consists of medication and onward referral to a physiotherapist for rehabilitative treatment.
The medication tends to fall into one of the following groups:
Beta-blockers
Tricyclics
Antidepressants
Calcium channel blockers
Anticonvulsants
Your consultant or doctor will decide upon the best medication for you.
What treatment can Manchester Physio offer for Migraine Associated Vertigo
The treatment Manchester Physio can offer for MAV falls into two main groups
Lifestyle Advice
Vestibular Rehabilitation
Lifestyle advice
Lifestyle advice is very important with MAV and makes a huge difference to the frequency and severity of symptoms. Factors which impact MAV would be discussed following the vestibular assessment. These include sleep, exercise, stress, diet and pacing of your normal activates. Alongside advice on these areas coping strategies will be provided to help with MAV symptoms.
Vestibular rehabilitation
Vestibular rehabilitation consists of various eye, balance and task related home exercises. You will be asked to practice these regularly to help the body work hard to recognise normal vestibular signal. There is lots of evidence to support the use of vestibular rehabilitation with MAV and while this requires commitment to a home exercise program the results are significant.
Benefits of Vestibular Physiotherapy for Migraine Associated Vertigo
The benefits of vestibular physiotherapy for migraine associated vertigo include:
Improved knowledge of triggers behind the symptoms
Improved symptom management
Reduced vertigo
Increased energy
Return to normal daily activities
Reduced anxiety
Improved vision and balance
To book your Vestibular Physiotherapy appointment for Migraine Associated Vertigo call
0161 883 0077
.