What is Down's syndrome?
Down's syndrome is a chromosomal disorder caused by an additional 21st chromosome which causes abnormalities in physical and cognitive development.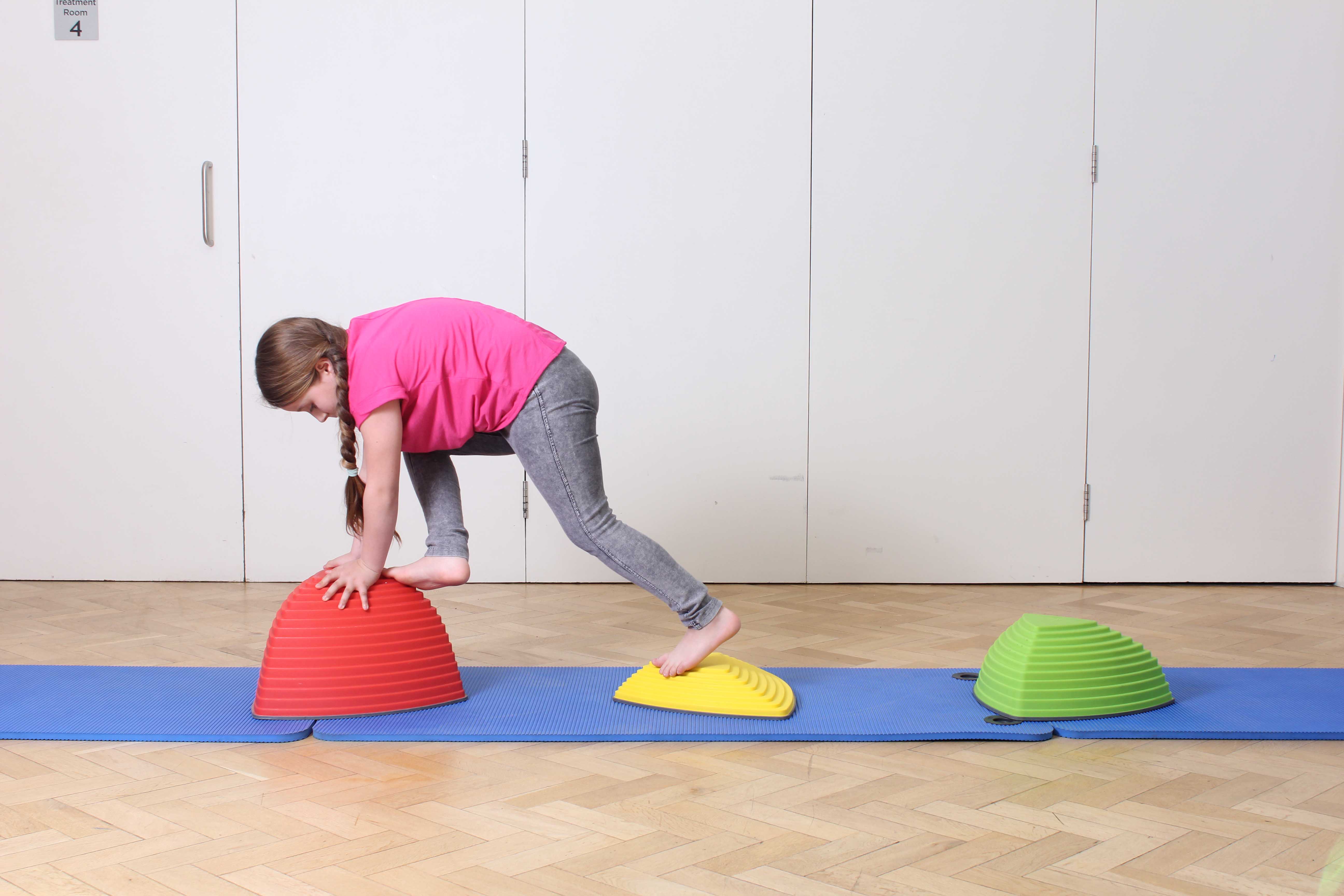 Above: Guiding rehabilitation exercises through play activities
What are the symptoms of Down's syndrome?
The presence of the additional chromosome causes characteristic features of Down's syndrome which may include:
Low set, upwards sloping eyes and small low set ears
Small mouth with large protruding tongue
Flattened nose
Broad hands
Low birth weight and small stature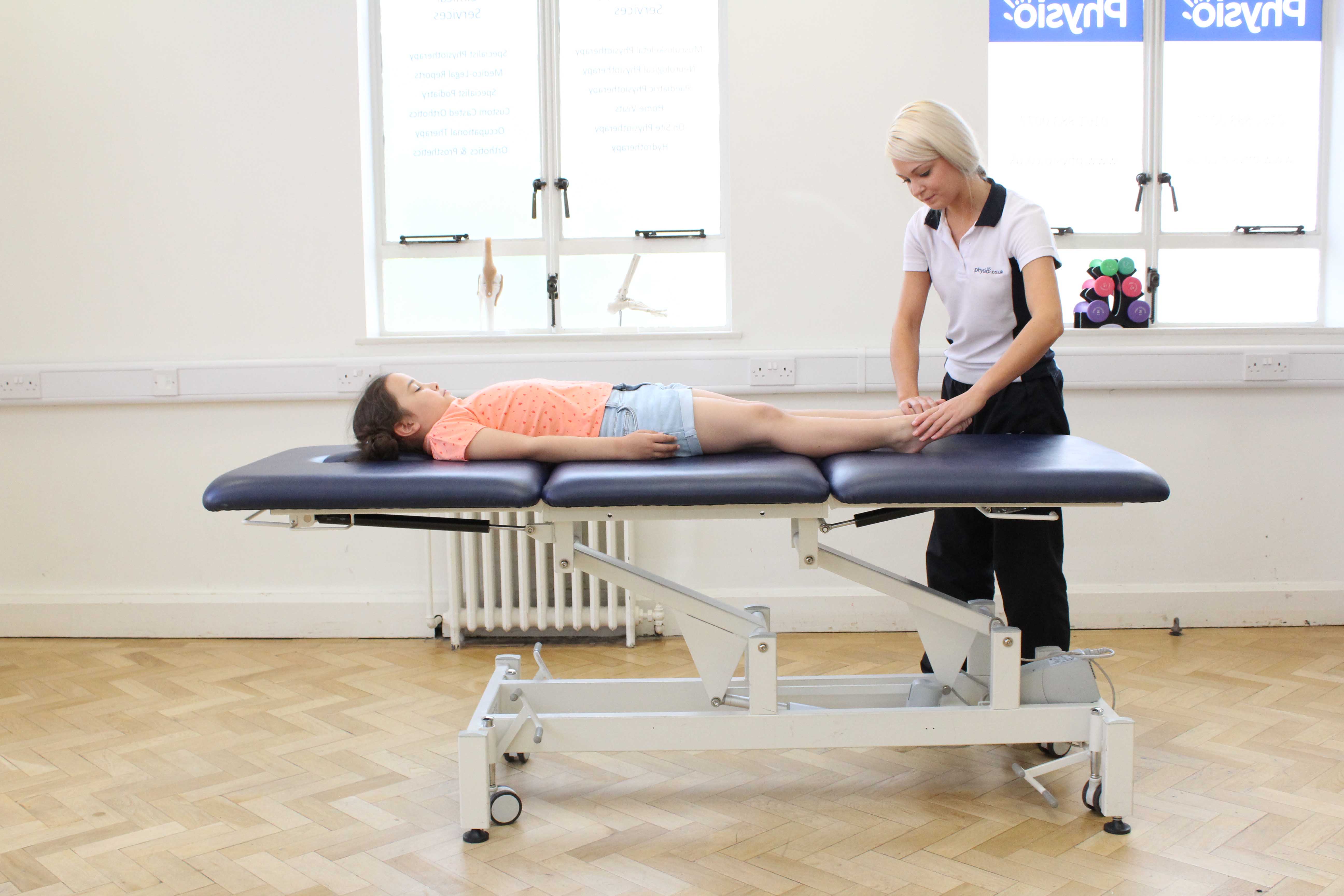 Above: Passive stretches and mobilisations to relieve pain and stiffness
Additional complications may arise as a result of the chromosomal abnormality including heart abnormalities, sight and hearing problems, thyroid problems, poor immunity, digestive problems and dementia. Most people with Down's syndrome have learning difficulties and can be slower in their development although the severity varies.
How can Physiotherapy help children with Down's syndrome?
Early physiotherapy for children with Down's syndrome can help address developmental problems and muscle weakness to maximise function and quality of life. Our team of specialists physiotherapists can help:
Promote achievement of gross motor skills such as sitting, crawling, standing
Improve independence in functional activities
Improve muscle strength, posture and balance
Improve quality of life and confidence
Reduce the risk of secondary joint problems in later life as a result of lax ligaments and muscle weakness
Why Manchester Physio?
Access treatment immediately
One on one treatment
Holistic approach to treatment
Specialist physiotherapists
Motivated, caring staff who will give reassurance and support
Proven track record
When a child is born with Down's syndrome we understand that parents can be unsure what the future holds for their child. Our team of specialist paediatric physiotherapists can provide assessment and treatment for your child in order to maximise their potential and improve quality of life.
Manchester Physio can provide treatment of Down's syndrome across Greater Manchester and Cheshire. We will provide assessment and treatment at our clinic, a child's school or at your home for your convenience.
See our
testimonials
to read about the experiences of current and past patients.
To find out more please
contact us
or arrange a
free phone consultation
.