Physiotherapy for Peripheral Nerve Injury
At Manchester Physio, we provide individualised assessment and treatment for many people with a peripheral nerve injury.
Physiotherapy treatment at Manchester Physio will help you improve independence with everyday tasks such as dressing, walking and shopping and help you regain a full recovery as soon as possible.
Benefits of physiotherapy at Manchester Physio include:
Improve function
Improve mobility
Increase balance
Increase muscle strength and length
Enhance independence
Manage pain
Normalising sensation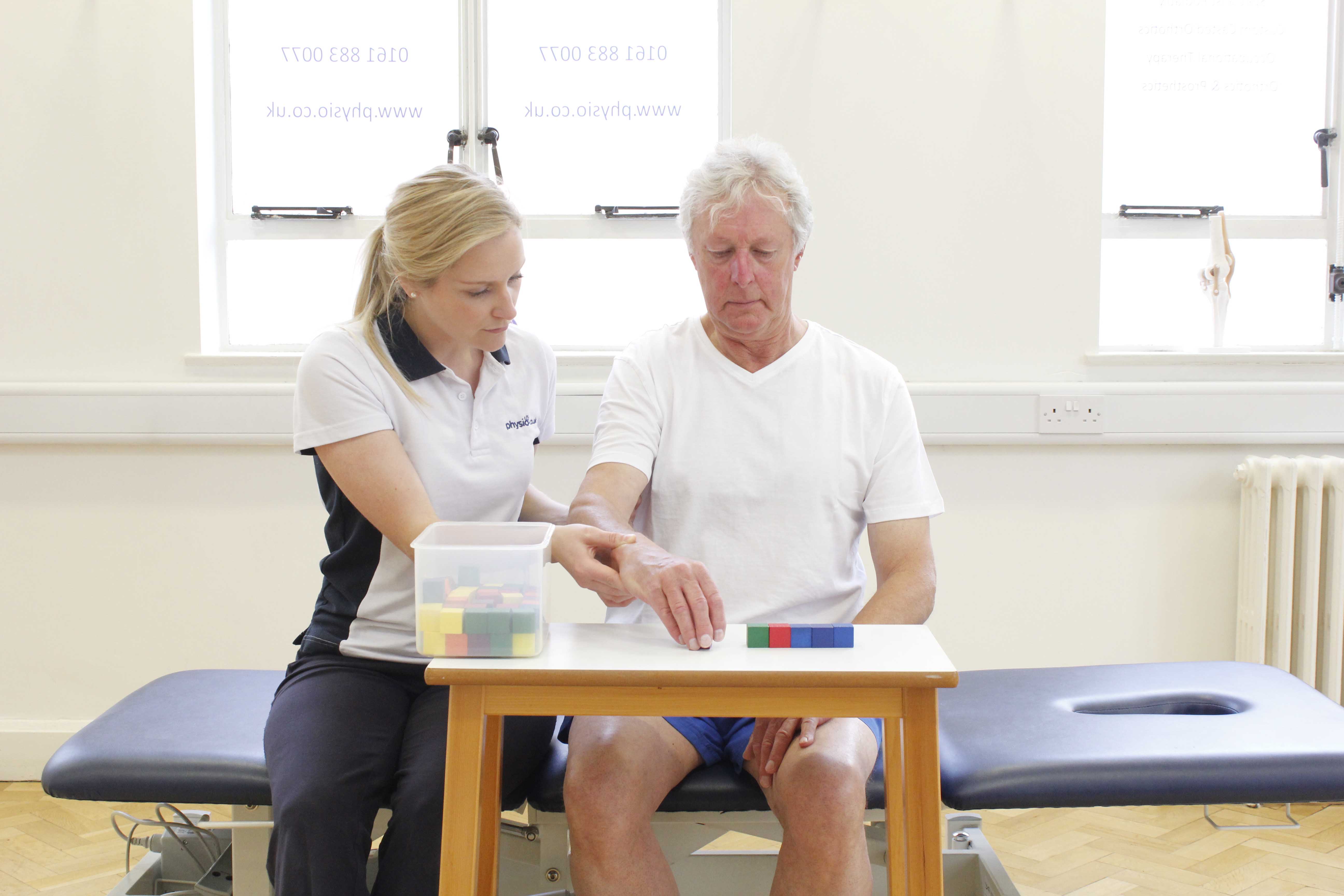 Above: functional hand exercises to address loss of sensation and fine motor control in limb peripheries
Physiotherapy treatment will be tailored to your individual symptoms but may include:
Exercises and strengthen muscles and maintain muscle length
Practicing functional tasks to improve independence and regain confidence with these activities
Activities to promote nerve motion and gliding
Advice about positioning to increase comfort
Hydrotherapy to relieve pain and stiffness and enhance mobility
Functional electrical simulation advice about bracing/splinting to:

Reduce formation of scar tissue
Improve sensation
Reduce pain
Your physiotherapist at Manchester Physio will initially look at how your peripheral nerve injury is affecting you and a rehabilitation program will be developed, including short and long term treatment goals, to ensure you get the most out of your treatment and reach your full potential.
If you would like more information on how physiotherapy can help people following a peripheral nerve injury, or to book an appointment please call
0161 883 0077
.