What is Tennis Elbow?
Tennis elbow is the inflammation and degeneration of the common extensor tendon of the forearm that attaches to the outside part (lateral epicondyle) of the humerus bone at the elbow. Tennis elbow is common amongst sports people and manual workers. Tennis elbow is not a diagnostic term, it is no more specific than back pain as a diagnosis. In fact this condition is more common in non tennis players than tennis players.
What causes Tennis Elbow?
Tennis elbow is the most common elbow injury, characterised by inflammation of the extensor tendon of the forearm muscles, which is caused by prolonged gripping such as driving, racket sports or even using a hammer.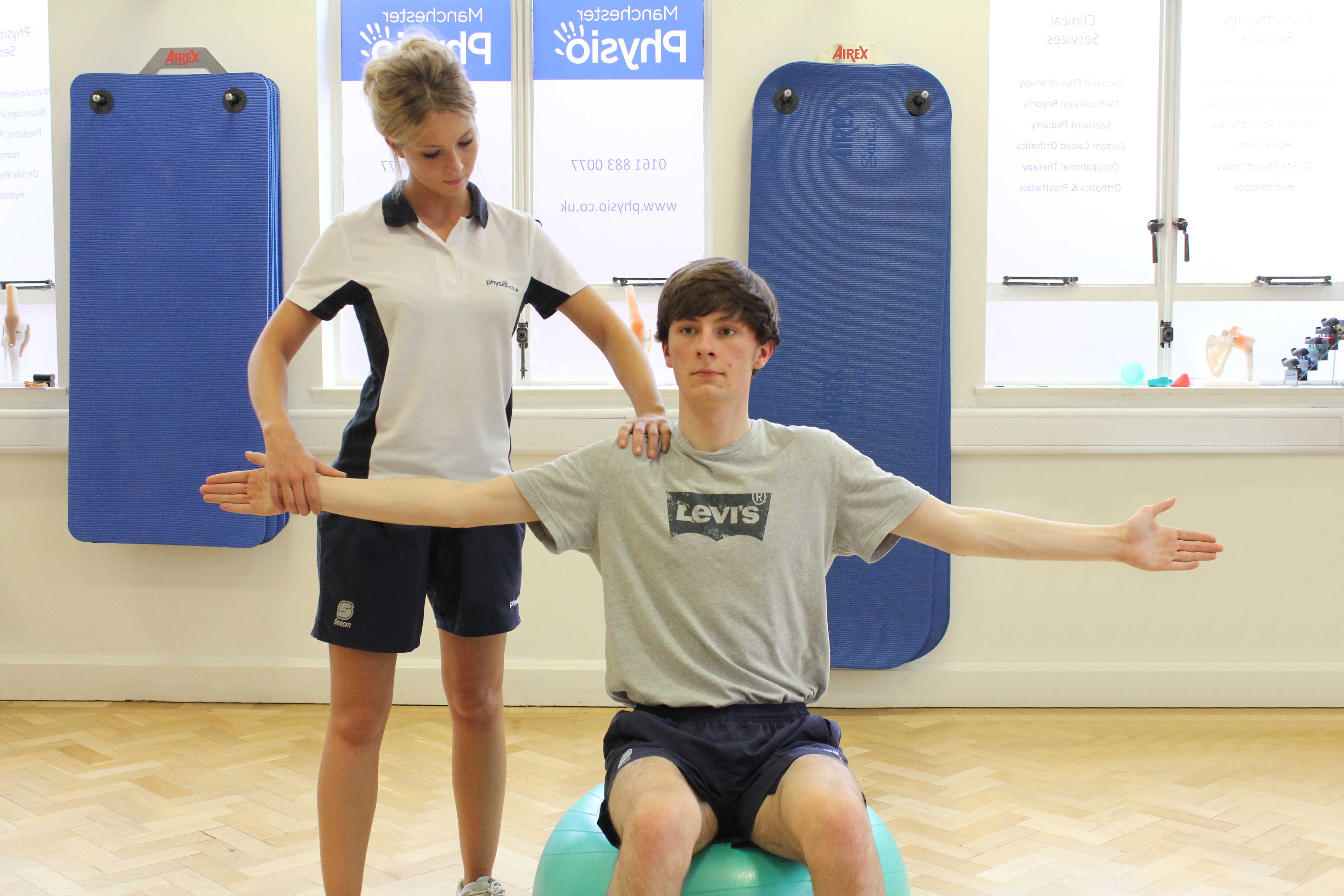 Above: Active stretches of the shoulder and elbow, assistaed by therapist.
The inflammation and pain associated with tennis elbow is due to tiny tears in a part of the tendon and in the muscle covering. After the initial injury heals, these areas are susceptible to tear again. Inflammation may also cut off the blood flow and pinch the radial nerve, one of the major nerves controlling muscles in the arm and hand.
Tennis elbow is most commonly a result of an overuse syndrome related to excessive use of the wrist in everyday or sporting activities.
What are the symptoms/effects of Tennis Elbow?
The symptoms of Tennis elbow include pain on the outside of the upper forearm just below the bend of the elbow, which is made worse by wrist and gripping activities. This pain occasionally radiates down the arm toward the wrist.
Diagnosis of Golfer's elbow
A physiotherapist or doctor will confirm a diagnosis of Tennis elbow following a physical examination of your elbow.
Physiotherapy treatment for Tennis Elbow
Tennis elbow is the most common elbow condition our physiotherapists at Manchester Physio treat. Physiotherapy treatment at Manchester Physio may involve:
Massage to relieve stress and tension in the muscles
Individualised exercise programme including, neural and extensor muscle stretches and progressive conditioning exercises to strengthen the area and prevent re-injury.
Taping a band around your forearm to take pressure off the extensor tendons.
Myofascial release of the forearm muscles
Cross frictions to the tendon
Acupuncture
Electrotherapy such as Ultrasound to accelerate healing
Advice about steroid injections for persistent pain and inflammation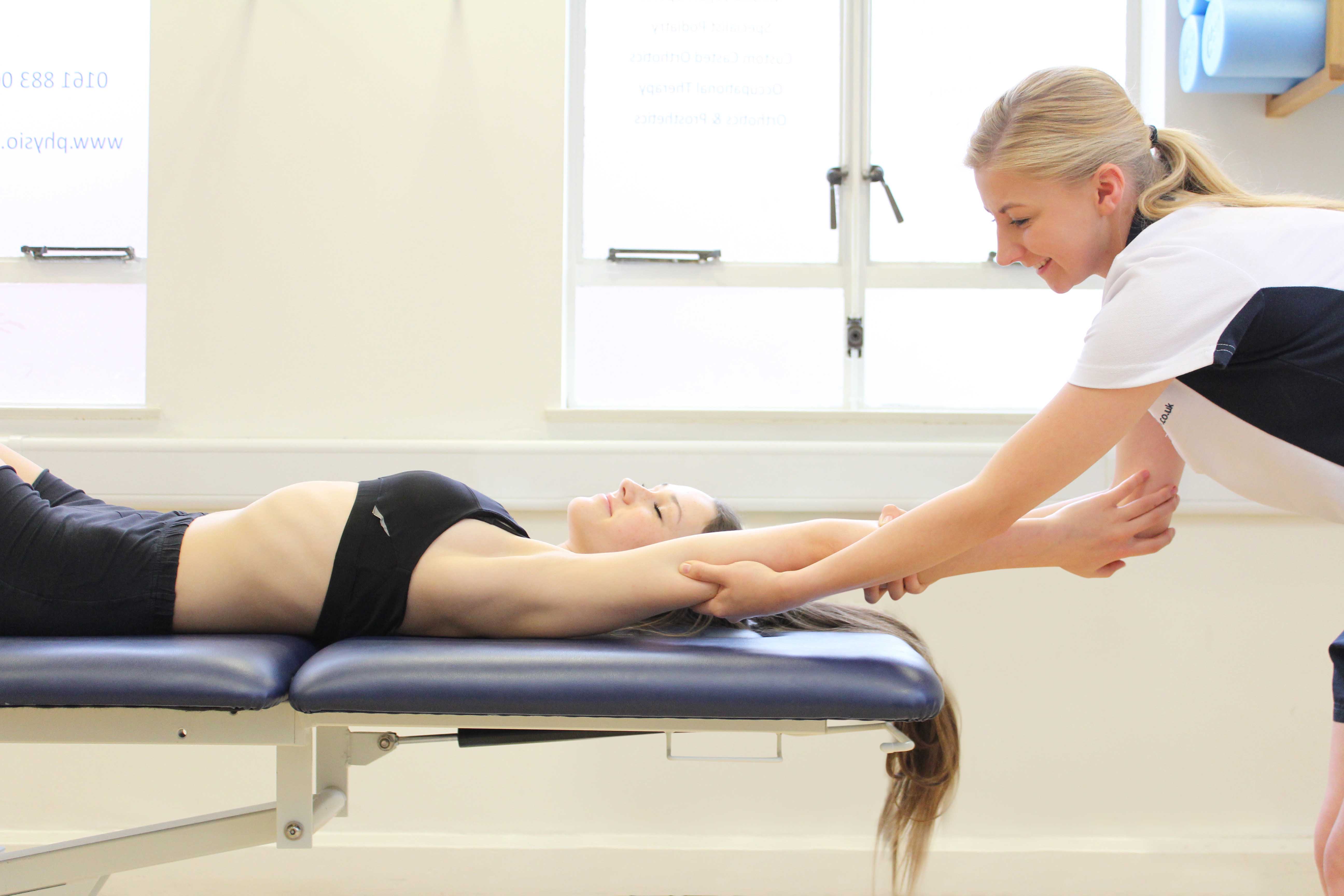 Above: Soft tissue massage and stretch of muscle around the elbow
Physiotherapy treatment at Manchester Physio will reduce pain and inflammation and promote healing so that you can get back to the activities you enjoy as soon as possible.
Your treatment program will be tailored to you and include goals centred around your hobbies and lifestyle for the best possible outcome.
If you would like more information about physiotherapy for Tennis elbow, or to book an appointment please call
0161 883 0077
.