Physiotherapy for a Medial Collateral Ligament (MCL) injury
The medial collateral ligament (MCL) is commonly injured in sporting activities such as football, when the outside of the knee joint is struck and MCL is stretched too far, causing a tear in the ligament.
At Manchester Physio we provide specialist assessment and treatment for MCL injuries to ensure you make the best possible recovery and get back to your previous level of activity or sport as soon as possible.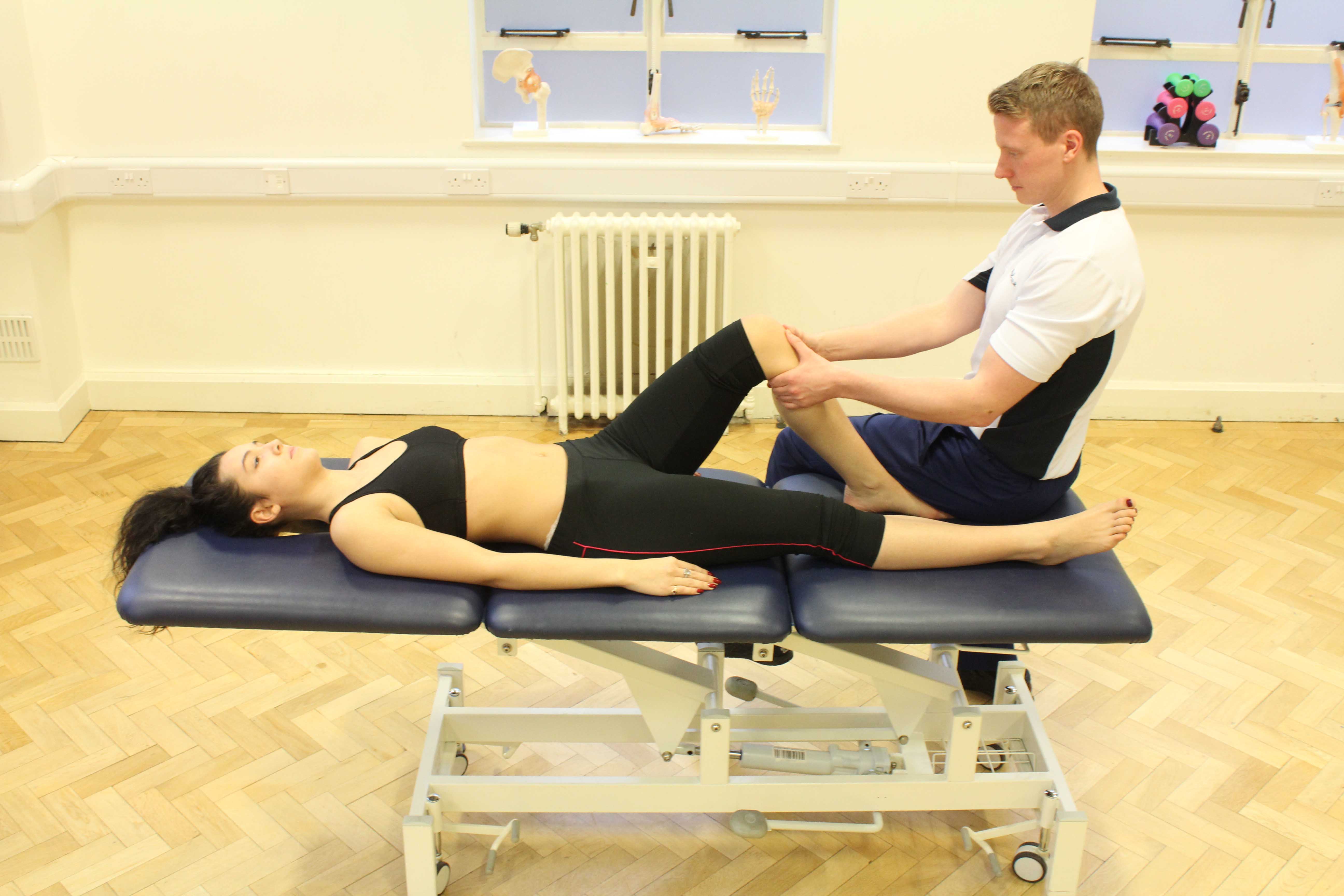 Above: Our physiotherpaist assesing the knee for signs of mcl injury
Benefits of physiotherapy at Manchester Physio include:
Alleviating pain and swelling
Relieving stiffness
Restoring and increase range of movement
Increasing balance and co-ordination
Improving muscle strength
Enhancing stability of the knee
Preventing re-injury
Promoting a speedy recovery
Rehabilitation following an MCL injury is best provided by a specialist musculoskeletal physiotherapist.
At Manchester Physio, we have experienced musculoskeletal physiotherapists, who use a combination of hands-on techniques, electrotherapy and exercise to promote healing and maximise physical function.
Physiotherapy treatment will depend on you individual needs and requirements but may include:
Electrotherapy to reduce pain, swelling and facilitate healing
Deep tissue friction and soft tissue massage to improve circulation and enhance healing
Structured exercise program to stretch and strengthen the muscles which surround and stabilise the knee.
Balance training
Activities based around everyday tasks
Sport-specific exercises
Exercises to improve aerobic fitness
Physiotherapy treatment at Manchester Physio will ensure you make the best possible recovery following your injury and return to sport with confidence and success.
If you would like more information on how physiotherapy can help you, or to book an appointment please call
0161 883 0077