Manchester Physio will carry out a full assessment to determine the cause of your condition and develop an individually tailored rehabilitation programme.
Our physiotherapists at Manchester Physio offer comprehensive treatment of acute and chronic upper back conditions using both a hands-on approach and core-stability retraining. We will offer advice to enable you to manage your back in the long term and therefore reduce the risk of recurrence of pain and time off work. The better you are informed the more likely you will recover and be able to prevent re- occurrence of your injury.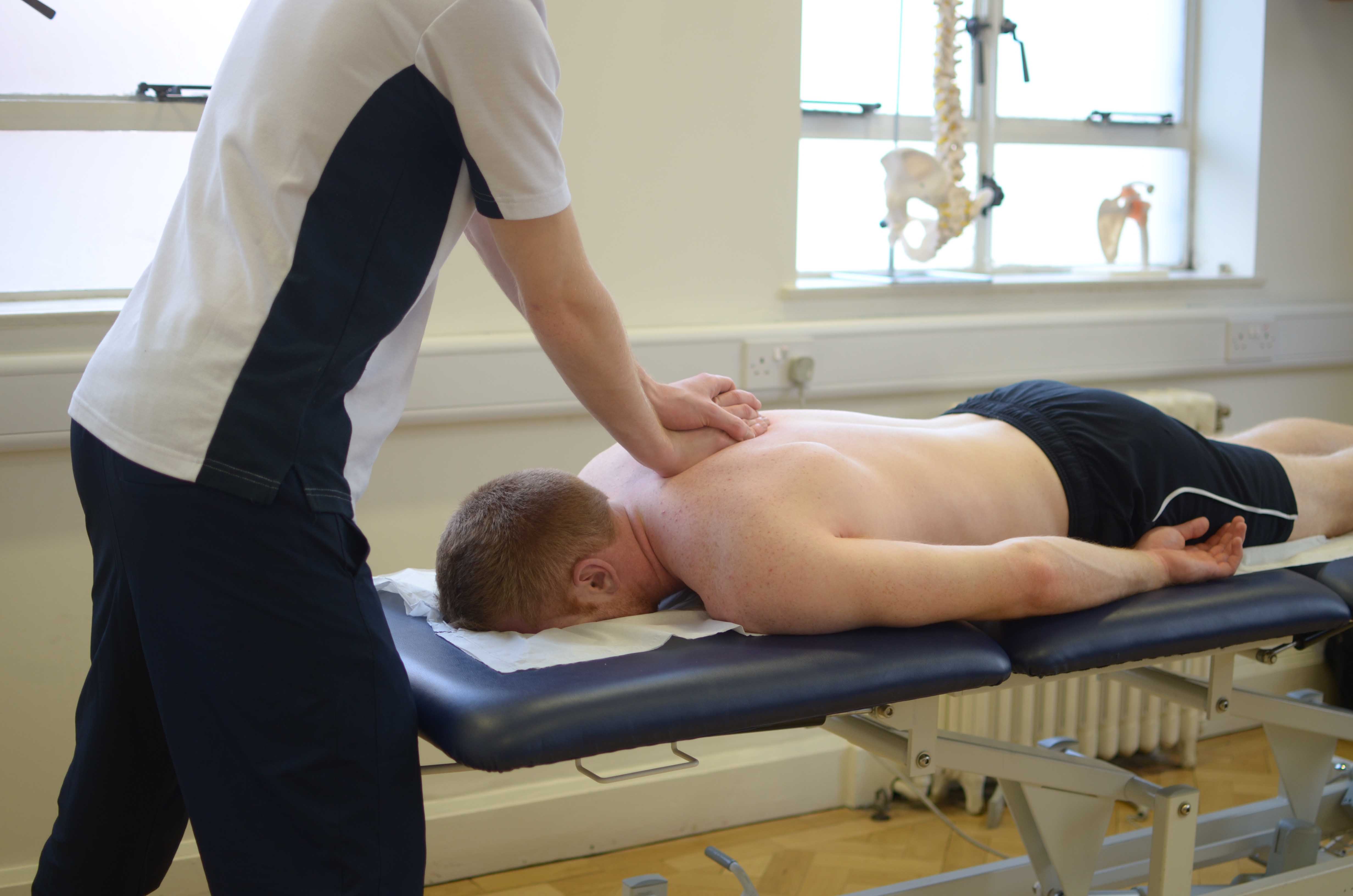 Above: Progressive strengthening exercises isolating the upper back muscles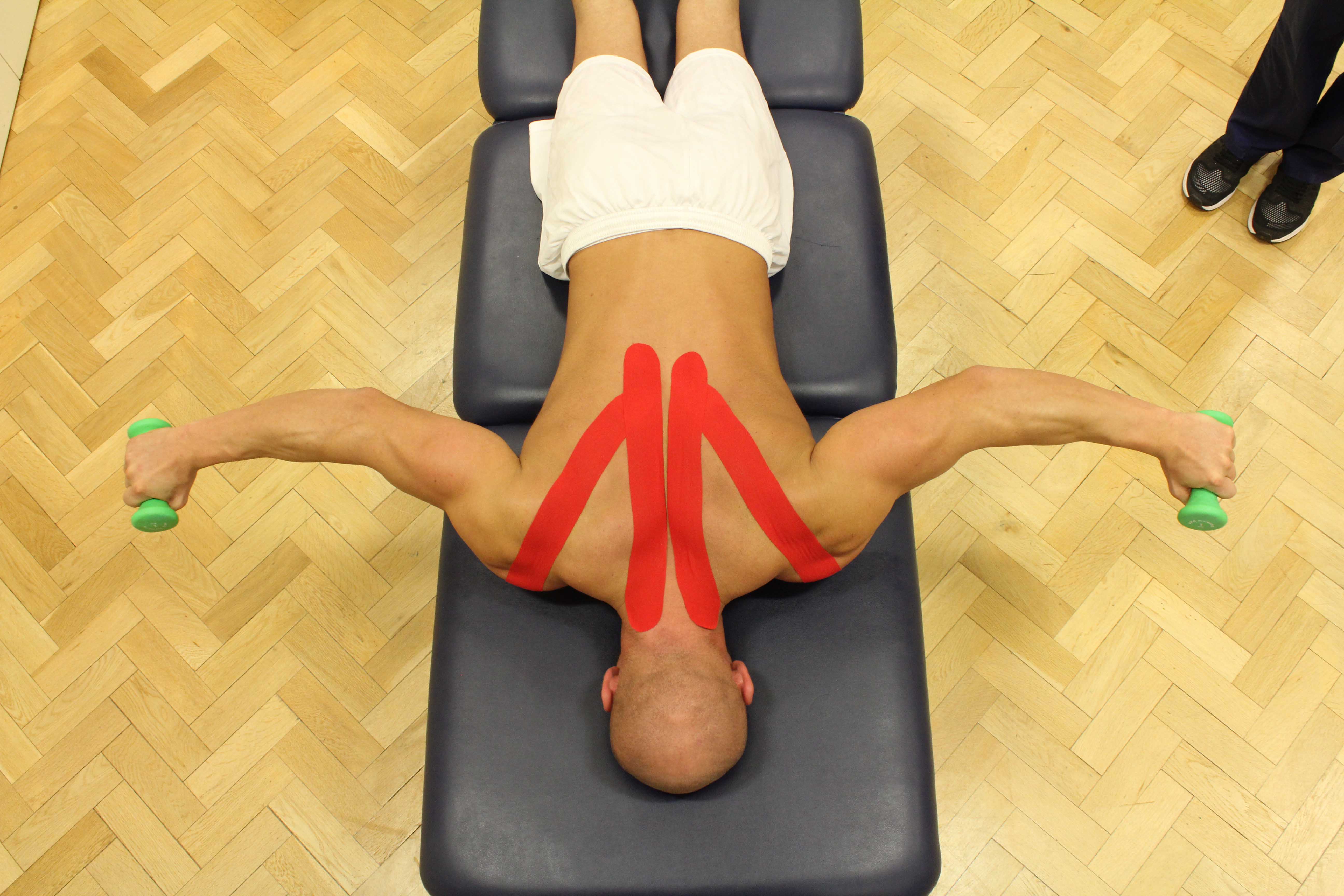 Above: Percussion massage applied to the mid thoracic spine
Upper back problems we commonly treat at Manchester Physio include: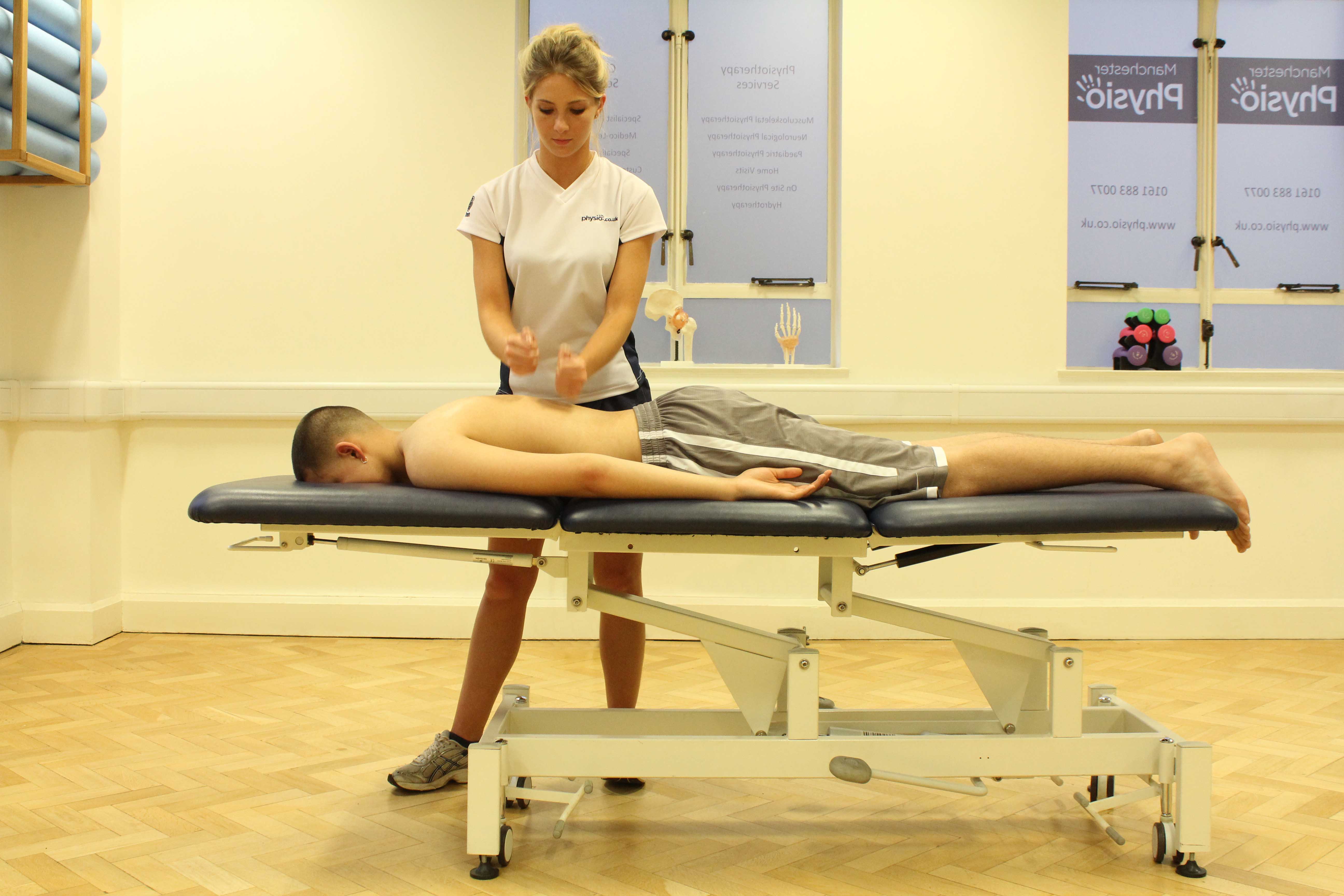 Above: mobilisations of the mid thoracic spine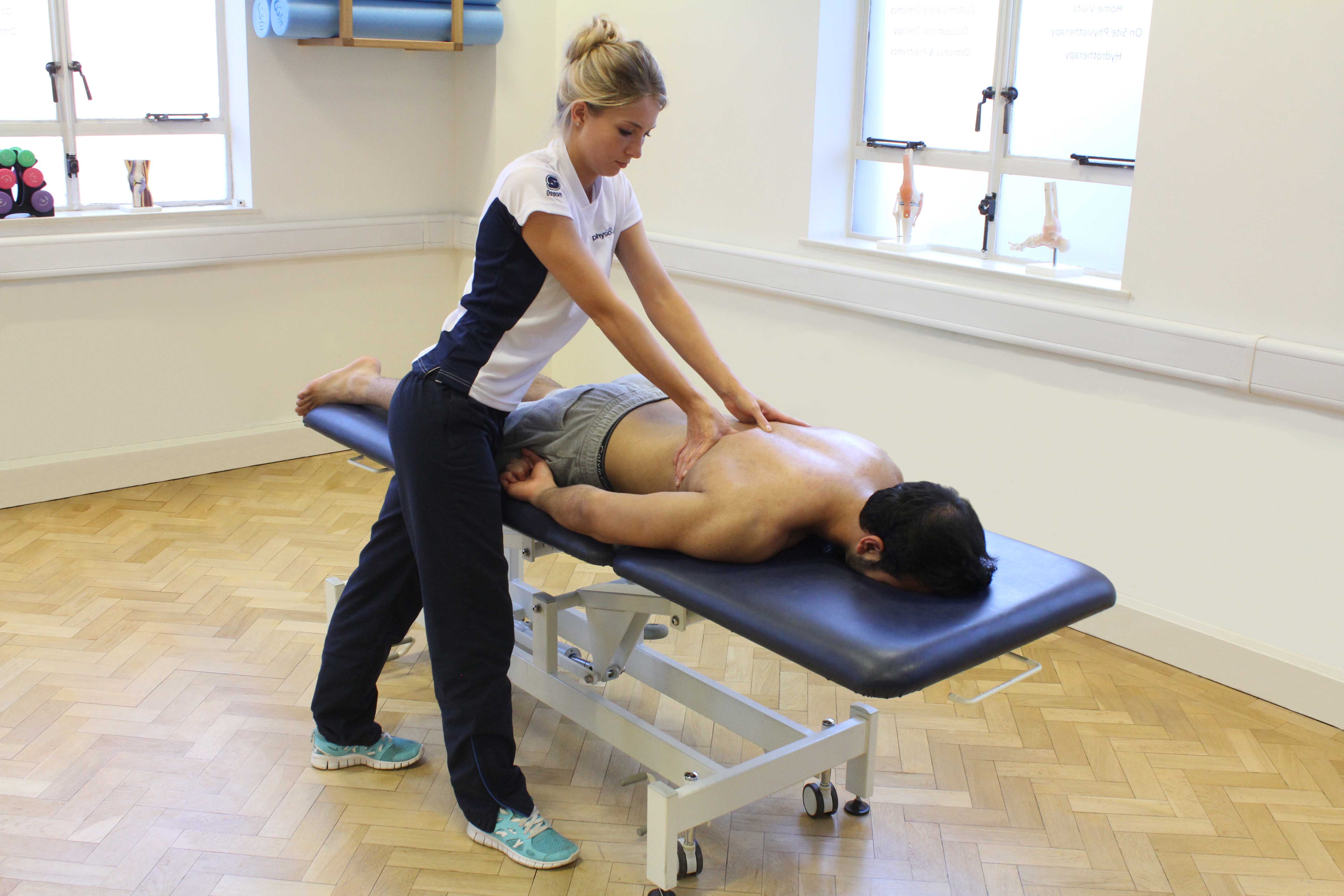 Above: Muscle balance and scapula setting examination
This team approach to upper back problems has given us a wealth of experience in the treatment of acute / chronic injuries and pre and post-operative spinal conditions.
For more information on how physiotherapy can help you, or to book an appointment please call
0161 883 0077
.