At Manchester Physio we provide assessment and physiotherapy treatment for elderly individuals. Our physiotherapists commonly help elderly individuals with problems such as reduced mobility, poor balance, muscle weakness, and decreased independence. Physiotherapy treatment will improve your muscle strength and balance and improve your quality of life and independence with activities of daily living. We also work alongside your family and or carers to enable you to reach your maximum potential. Our motivated physiotherapists at Manchester Physio will identify any areas of difficulty you are having within every day activities, such as walking, getting in and out of bed, on or off the toilet or chair.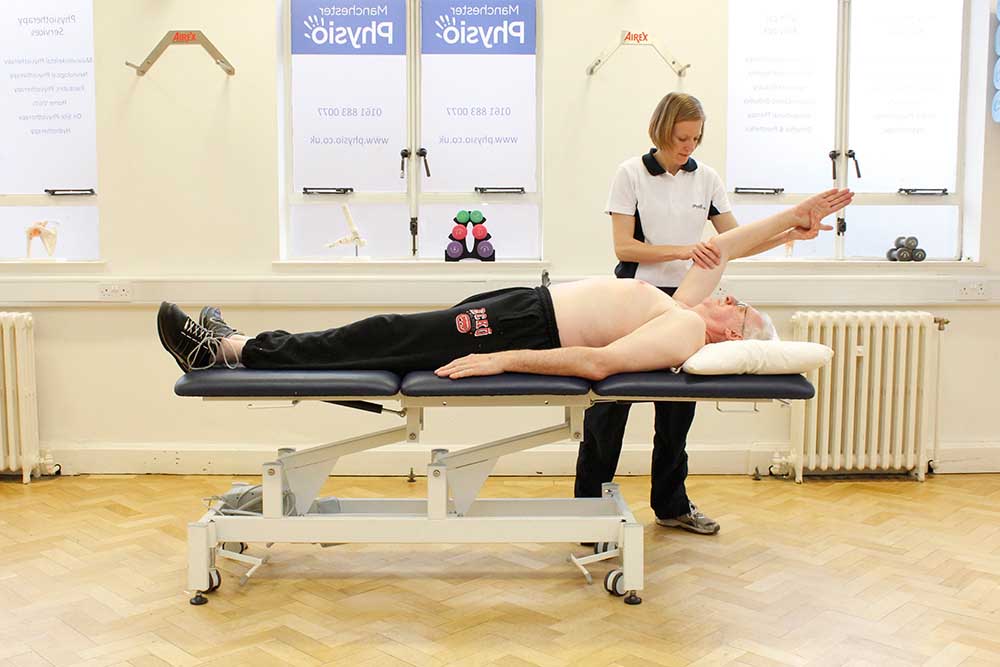 Above: Upper limb mobility exercises conducted by a specialist physiotherapist
Elderly rehabilitation at Manchester Physio may include:
Exercises to increase muscle strength and balance and reduce your risk of falling
Stretching to prevent soft tissue shortening and increase range of movement
Activities to improve fitness levels
Advise on positioning in lying, sitting or standing to increase comfort and prevent pressure sores
Educating and supporting family and or carers on how they can help at home and teaching safe and effective transfers.
Look at your home environment to increase safety
Advice and support on home aids and equipment to increase your independence with daily tasks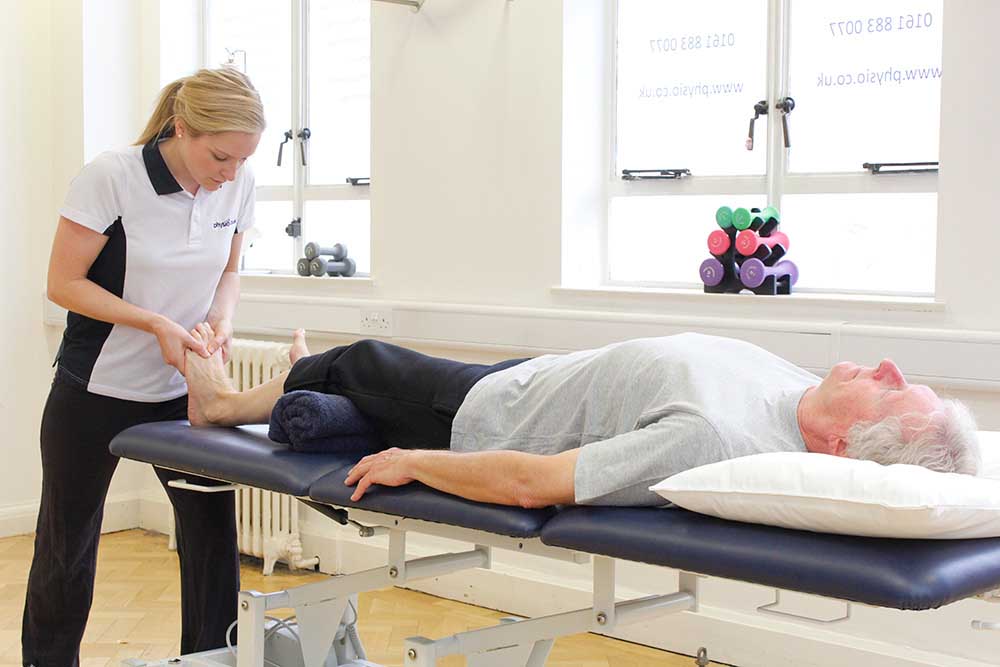 Above: Massage and mobilisation exercises of the foot and ankle to relieve symptoms of pain and stiffness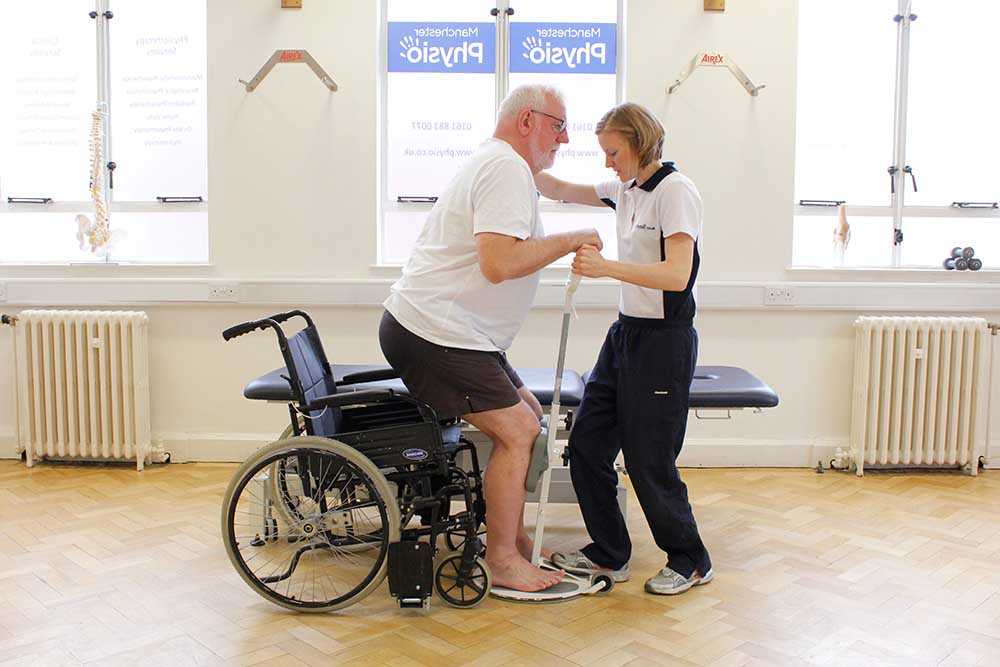 Above: Practice of transfers with assistance of specialist physiotherapist
Our specialised physiotherapists at Manchester Physio also work alongside occupational therapists who can provide equipment and aids to increase safety and reduce risk of falling.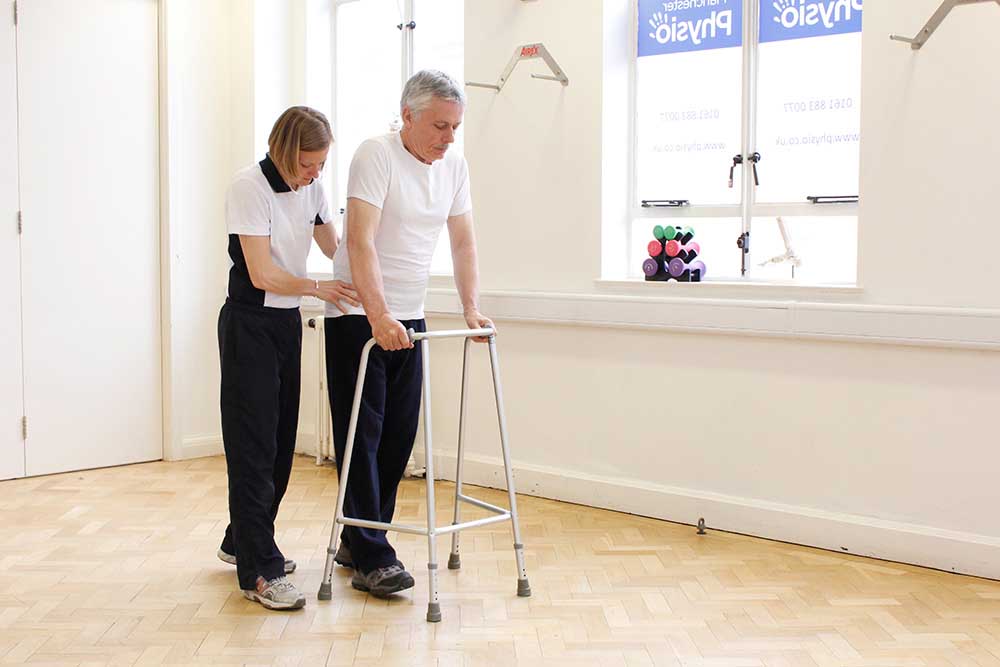 Above: Physiotherapist supervising mobilisation using a walking frame
If you would like more information on how we can help you or your family please contact us on
0161 883 0077
,
book online
or alternatively
contact us
.