What is Facet Joint Syndrome?
Facet Joint syndrome is pain arising directly from the facet joints. The facet joints are at either side of the intervertebral joints in your back. Their role is to prevent excessive movement, and provide stability for the spine. When the facet joints are functioning correctly they move freely to control the movement of the spine.
What causes Facet Joint Syndrome?
A fall and blow to the body sustained playing sport or as a result of a car-crash, for example, can put excessive pressure on the facet joints bringing about acute pain. Extending the spine or bending towards the affected side will exacerbate the pain in the facet joint.
Pain in the facet joints can also be caused by sudden excessive movements that can have a great impact on the joint itself, or degeneration within the joint, resulting in the pain lasting longer than a few days. In the event of some kind of trauma there in an inflammatory reaction causing swelling in these joints which is a component factor in the joint pain. Pain can also be caused due to an impingement on a nerve within the joint.
What are the Symptoms of Facet Joint Syndrome?
The main symptom of facet joint syndrome is pain just to one side of the spine and the spine will generally feel very stiff in the mornings. Often the muscles in the area of pain go into spasm.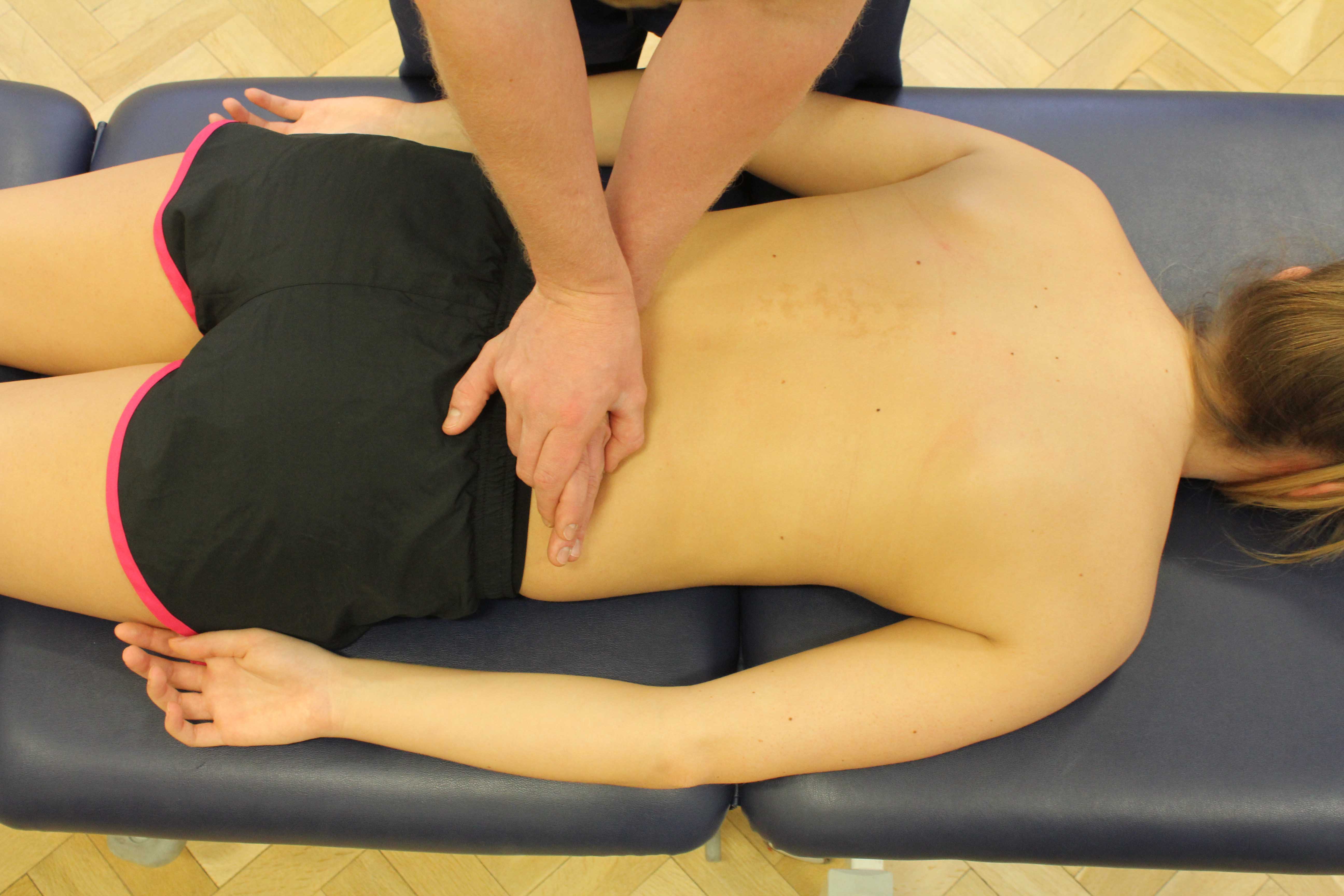 Above: Facet joint paint can be managed by mobalisation techniques undertaken by a physiotherapist.
Diagnosis of Facet Joint Syndrome
A thorough physical examination of your lower back by a physiotherapist or a doctor will confirm a diagnosis of facet joint syndrome.
Physiotherapy for Facet Joint Syndrome
At Manchester Physio, we provide specialised assessment and treatment for people with facet joint pain.
Physiotherapy treatment will reduce pain and stiffness by concentrating on improving range of movement and strength in the back.
Physiotherapy treatment at Manchester Physio for facet joint pain may include:
Heat therapy
Soft tissue massage
Stretching exercises for the back and hip joints
Joint mobilisation or manipulative treatment
Structured exercise program to strengthen the back muscles and help to stabilise the spine.
Advice on how to modify activity
Activities to improve posture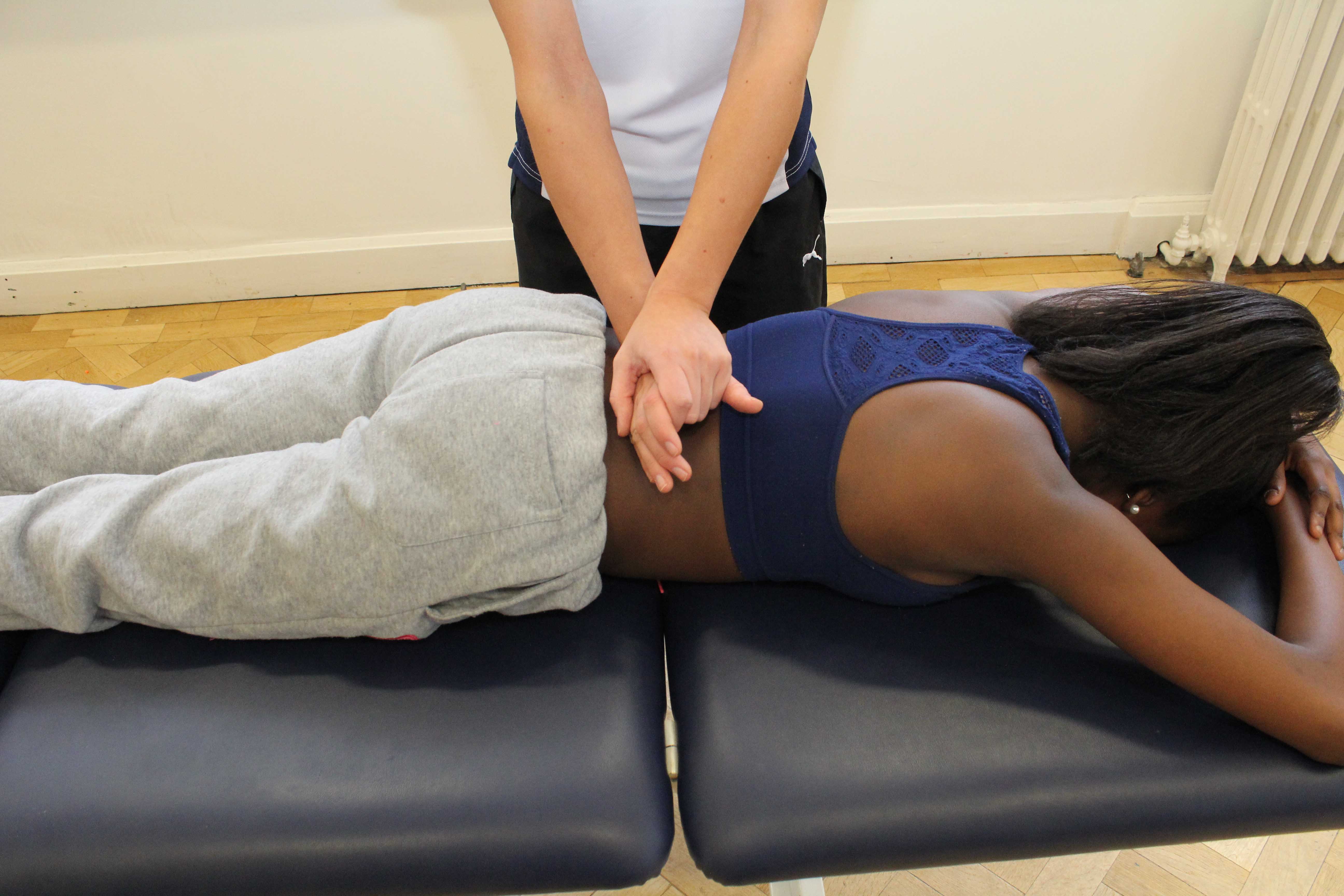 Above: Manual therapy techniqes can help reduce facet joint pain.
Physiotherapy will facilitate healing, promote recovery and get you moving better so that you can return to work, hobbies, and everyday tasks as soon as possible.
For more information about how physiotherapy can help your back, or to book an appointment please call
0161 883 0077
.