What is plantar fasciitis?
Plantar fasciitis is damage and inflammation to the connective tissue on the sole of the foot forming the inner arch (plantar fascia) causing pain in the heel.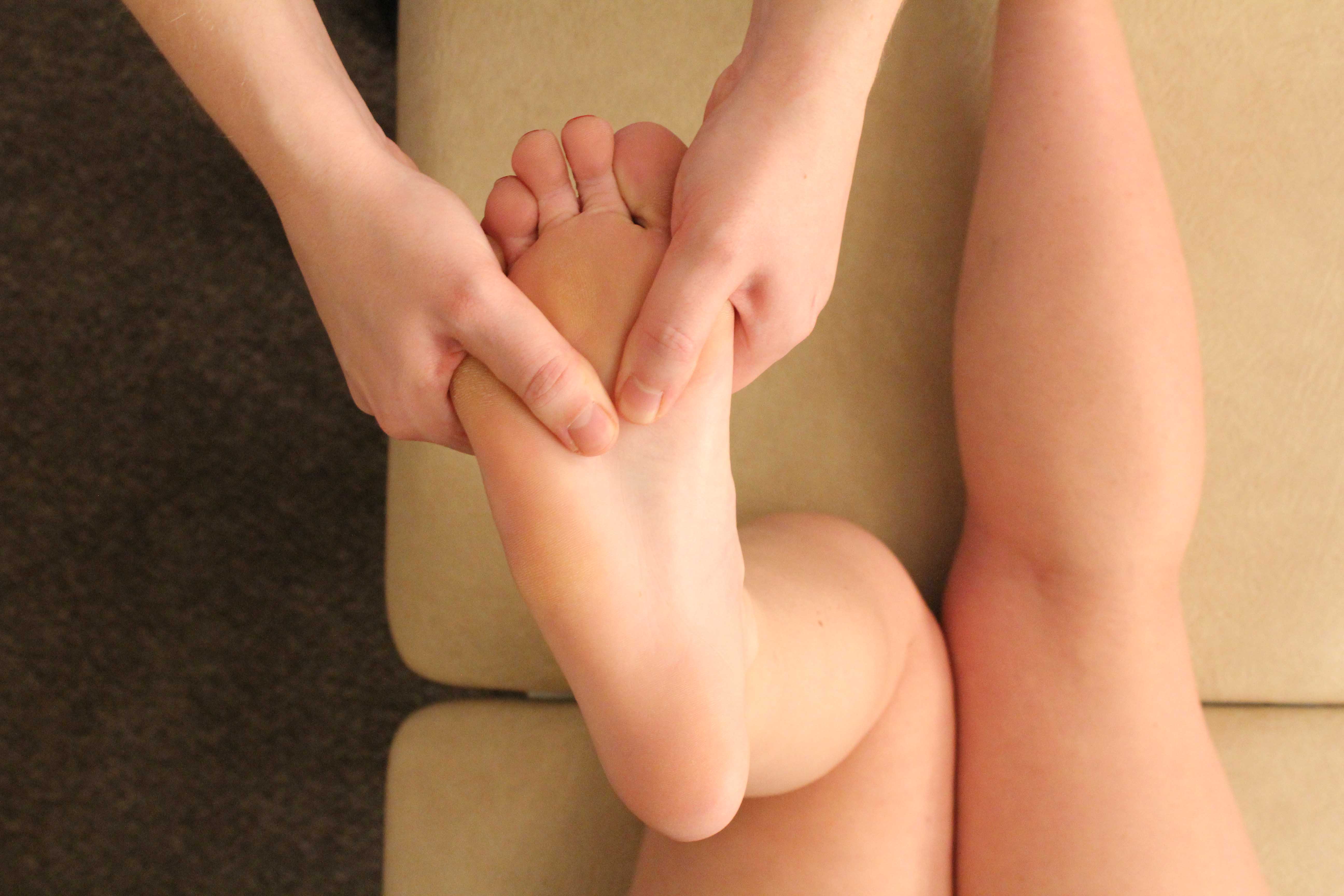 Above: Physiotherapist applying massage to the planta fascia of the foot
What causes plantar fasciitis?
Plantar fasciitis is commonly caused by biomechanical abnormality, such as excessive pronation or supination of the foot. Plantar fasciitis may also be caused by calf tightness or repetitive overuse such as walking excessively especially up hills or on uneven surfaces.
What are the symptoms/effects of plantar fasciitis?
The main symptom of plantar fasciitis is pain underneath the heel and along the inner sole of the foot, which is worse in the morning and when walking or running.
Diagnosis of plantar fasciitis
A thorough physical assessment from a physiotherapist or doctor will confirm a diagnosis of plantar fasciitis.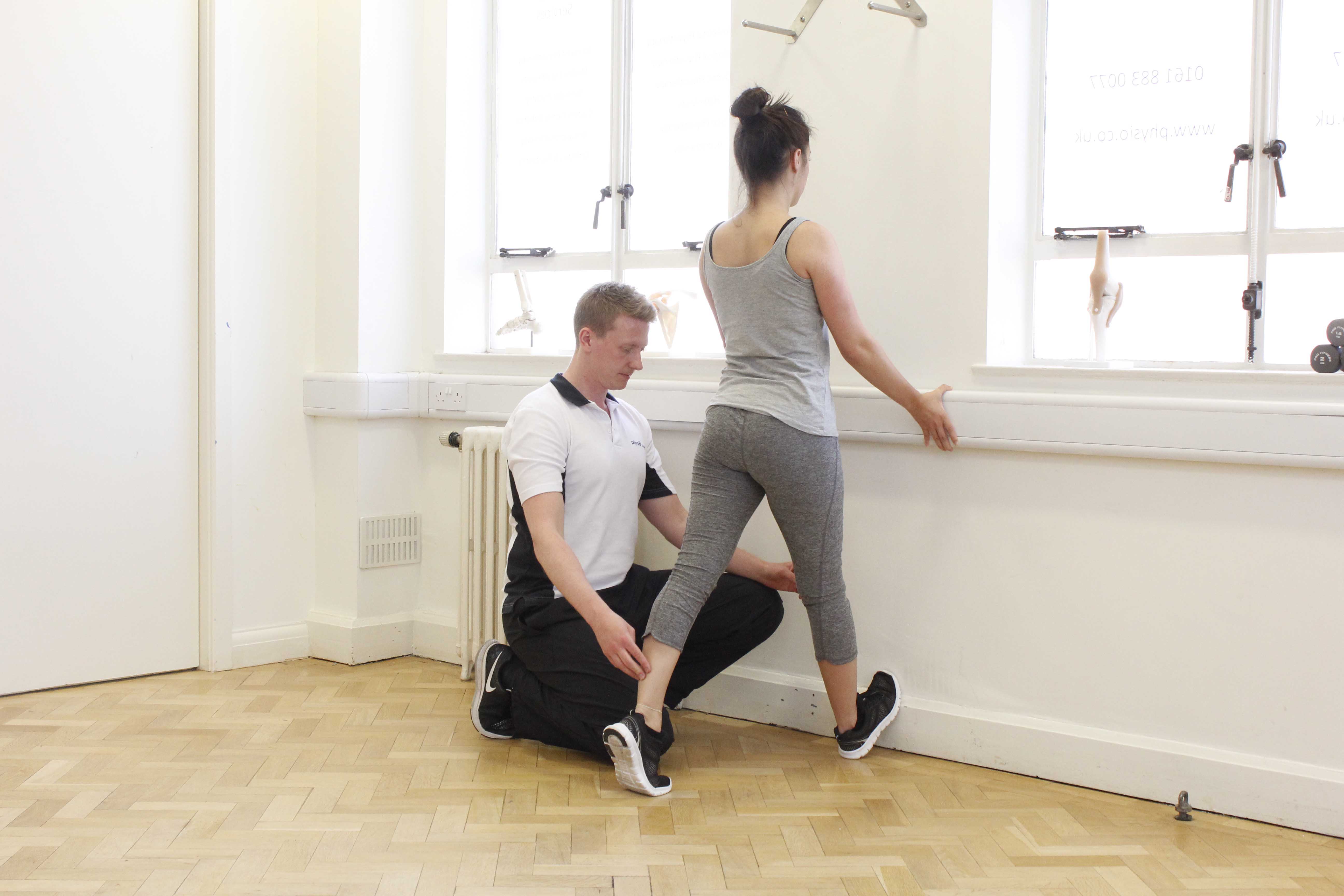 Above: Progressive strengthening exercises for the foot and ankle, assisted by specialist MSK physiotherapist
Physiotherapy treatment for plantar fasciitis
Physiotherapy treatment will reduce pain and accelerate healing so that you can get back to your sports and everyday activities as quickly as possible.
Early physiotherapy treatment is vital to speed up recovery and ensure you make significant improvement in the short and long term.
At Manchester Physio, our specialised musculoskeletal physiotherapists will initially assess your injury to identify the underlying cause and develop a treatment program accordingly which may include:
Soft tissue massage
Joint mobilisation
Ultrasound
arch support taping
Ice or heat therapy
Advice about heel padding, insoles or orthotics
Exercise program to improve balance, strength and flexibility
Biomechanical correction
Footwear assessment
Your physiotherapist will also devise an appropriate return to activity plan so you can return to your daily tasks and hobbies with confidence and success, as soon as possible.
If you would like more information on how physiotherapy can help with plantar fasciitis, or to book an assessment please call
0161 883 0077
.