What is coccydynia?
Coccydynia is pain in the area of the coccyx or tailbone and can be anything from discomfort to acute pain, which is aggravated by sitting down.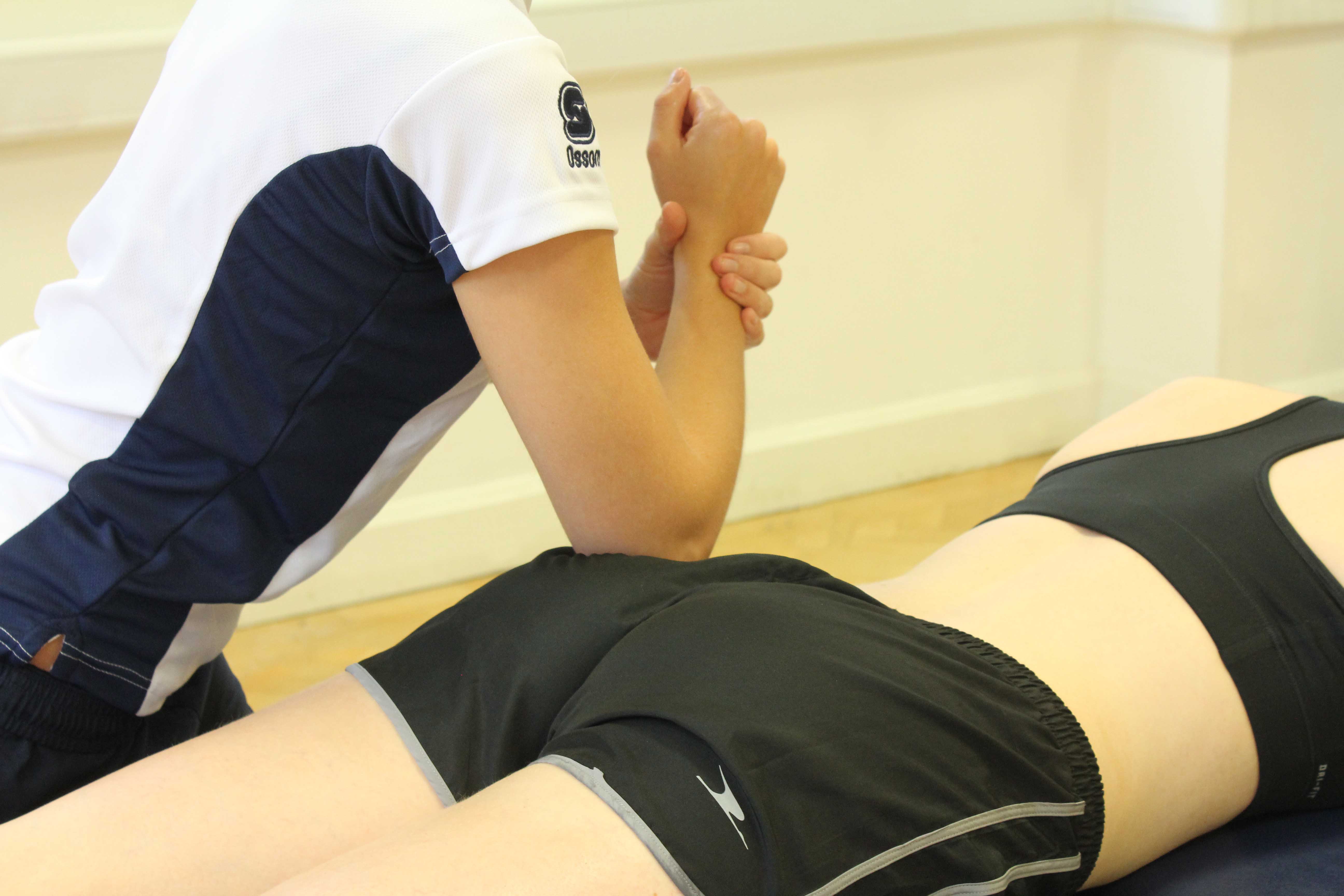 Above: Deep tissue massage of the gluteus maximus muscle by specialist therapist
What causes coccydynia?
Coccydynia occurs when your coccyx, or the surrounding tissue, becomes damaged and can be caused by many different factors.
The various possible causes of coccydynia include:
Childbirth. This can cause the muscles and ligaments to overstretch around your coccyx compromising the stability of the coccyx bone.
Direct injury. This can occur when you fall on the base of your spine when skiing, gymnastics or horse riding.
Repetitive strain injury. Repetitive movement such as leaning forward and stretching the base of your spine in sports such as cycling or rowing can cause coccydynia.
Poor posture. Sitting in an awkward position for a long period of time, such as at work or while driving, can put too much pressure on your coccyx.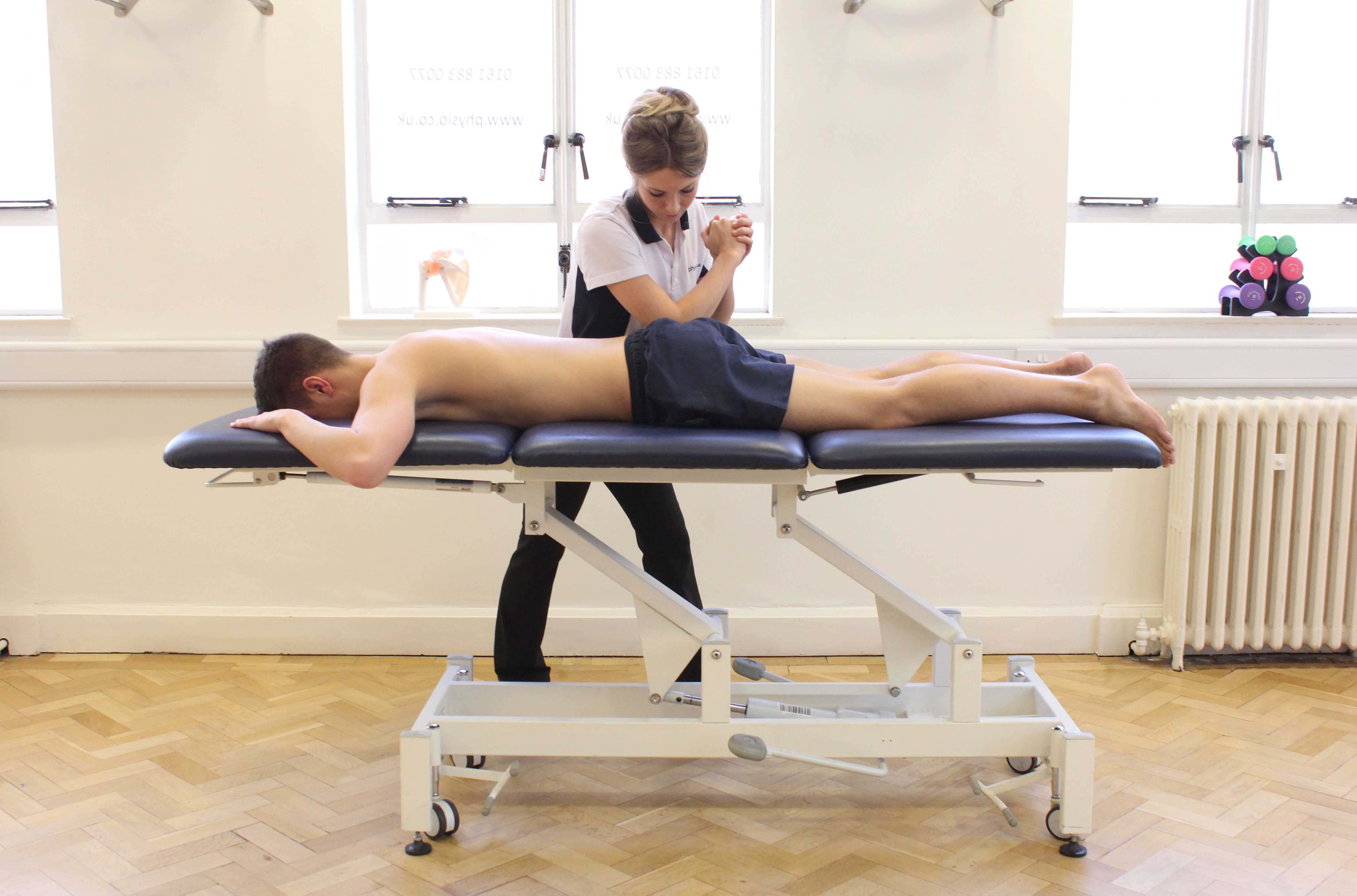 Above: Deep tissue massage of the gluteus maximus muscle by specialist therapist
What are the symptoms/effects of coccydynia?
The main symptom of coccydynia is pain and discomfort at the base of your spine, where the coccyx is located which is usually made worse when you are sitting. The severity of the pain varies from person to person, and it can get worse as time passes. Coccydynia can have a significant impact on everyday activities such as sitting, driving and bending over.
Diagnosis of coccydynia
A physiotherapist or a doctor will take a detailed history and conduct a thorough physical examination to confirm a diagnosis.
Physiotherapy for coccydynia
Physiotherapy treatment will help to reduce your pain and get you back to your everyday tasks with ease and confidence as soon as possible.
Your physiotherapist at Manchester Physio will ease painful symptoms by stretching and manipulating the muscles around your coccyx. This will help to relieve pain and discomfort, particularly if your coccyx has been displaced from its normal position.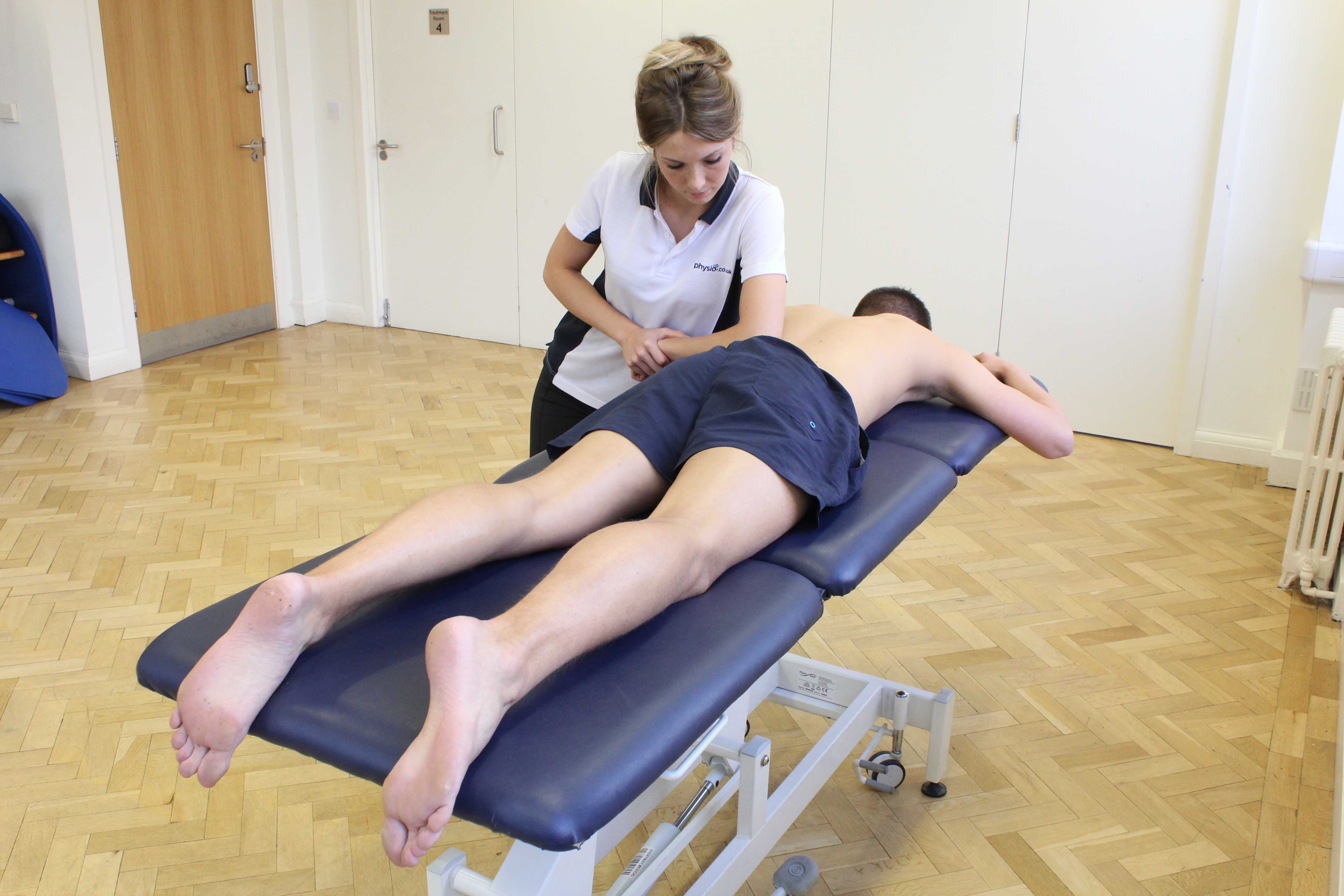 Above: Deep tissue massage to address coccdynia
Other treatment techniques used at Manchester Physio for coccydynia include:
Heat therapy to reduce pain and stiffness
Soft tissue massage to promote healing
Posture advice and exercises to correct it
Exercises to strengthen and muscles around the base of your spine once pain has settled
Sport specific exercises
Your physiotherapist at Manchester Physio will develop a graduated rehabilitation program tailored to you, which will facilitate healing and return to everyday and sporting activities in a safe an effective way.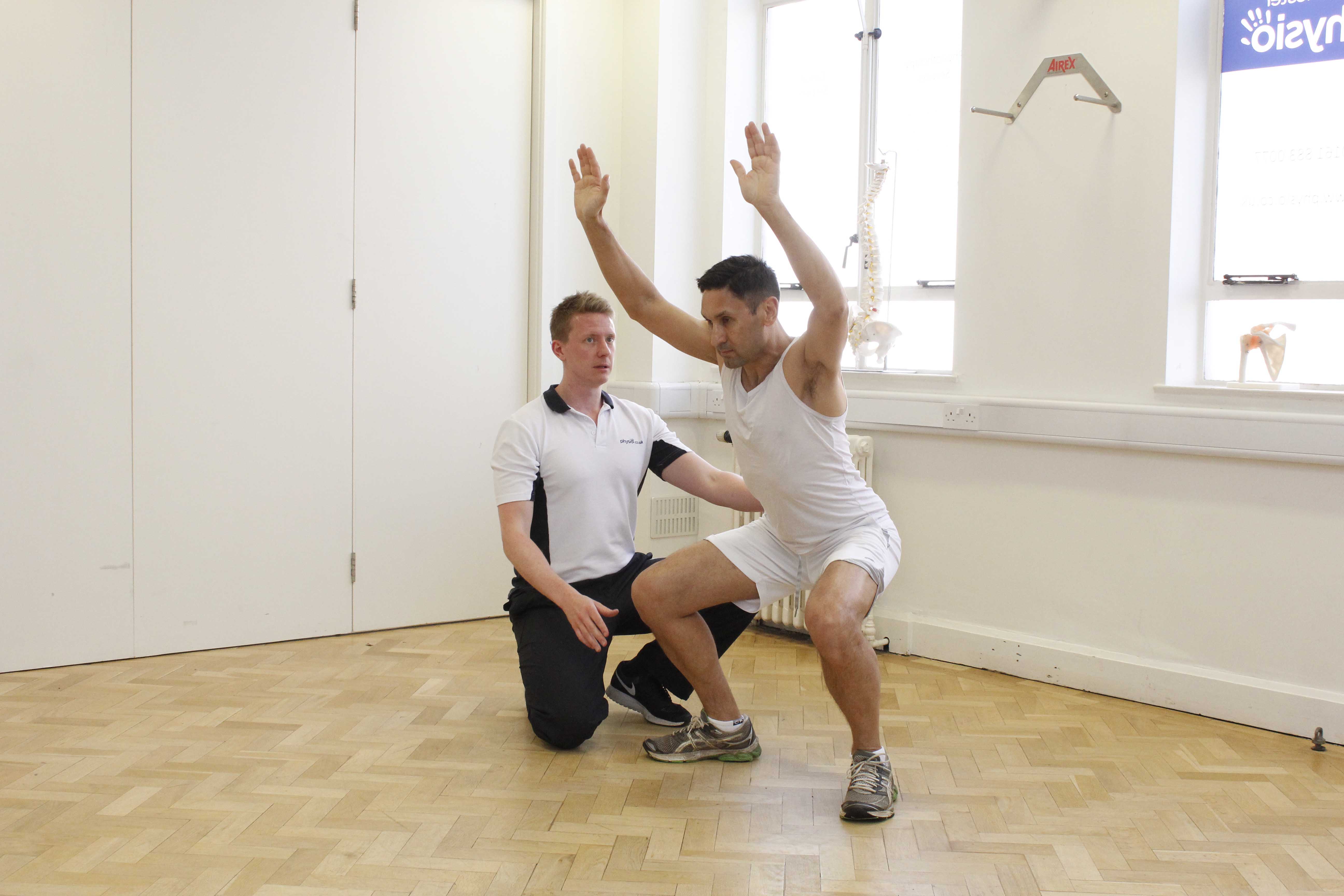 Above: Strengthening exercises for the gluteus muscles supervised by a therapist
For more information as to whether you would benefit from physiotherapy, or to book an appointment please call
0161 883 0077
.