Paediatric neurology involves providing specialist physiotherapy treatment for children between 0 and 18 years with neurological conditions.
Manchester Physio have experienced paediatric physiotherapist who can offer a variety of treatments options to children in order to maximise their potential. Paediatric physiotherapy can provide the following benefits:
Improved function
Improved balance
Increased muscle strength
Increased joint range of movement
Progression of developmental milestones
Normal movement re-education
Regain independence
The physiotherapists at Manchester Physio can treat children at one of our clinics or at home in a child's own environment. There are a number of treatment options that will depend on a child's functional ability and rehabilitation goals.
Physiotherapist treatments may include:
Hydrotherapy
Stretching exercises
Muscle strengthening techniques
Functional electrical stimulation (F.E.S)
Re-education of normal movement patterns
Regaining independence
Balance training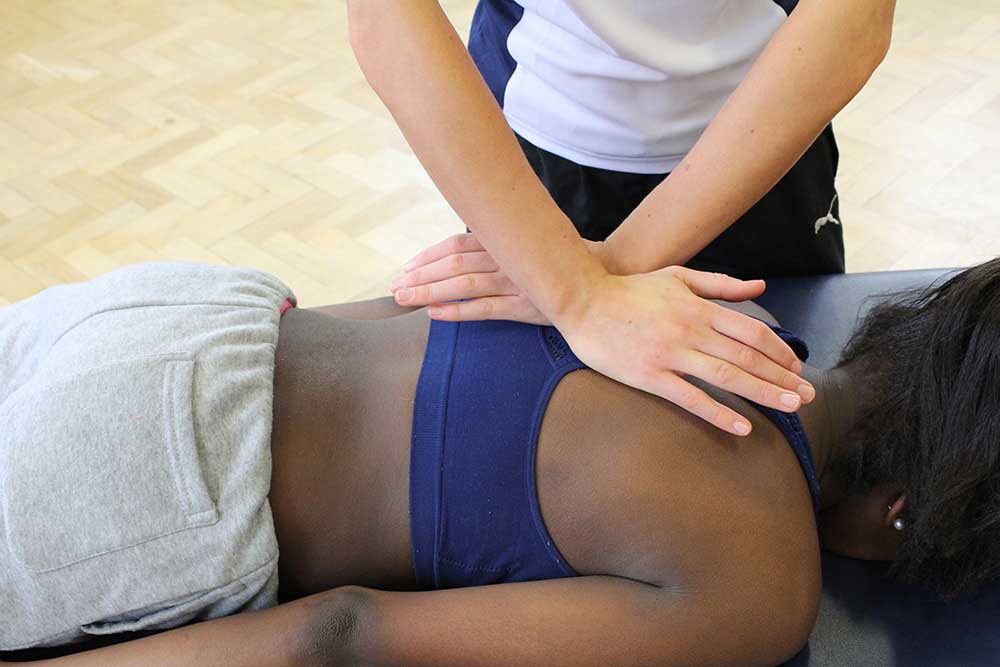 Above: Mobilisations and deep tissue massage to relieve pain and stiffness
Physiotherapy is an excellent way of maximising a child's potential and regaining a sense of independence. For more information on paediatric physiotherapy or to book an appointment, please call Manchester Physio on
0161 883 0077
.