Saturday & Sunday Physiotherapy Service 9am-4pm
Manchester Physio appreciate that many of our clients lead busy lives. With this in mind we provide a 7 day physiotherapy service.
As well as our clinic being open between 8am - 8pm Monday - Friday we also offer clinics on Saturday and Sunday between 9am - 4pm.
Above: Guided mobilisations of the the upper limbs by neurological physiotherapist
Our 7 day physiotherapy service provides:
Appointment flexibility
Emergency access to physiotherapy
Intensive rehabilitation opportunities for adults and children with musculoskeletal, orthopaedic or neurological problems
Flexibility
Our weekend appointment service is beneficial for patients who find it difficult to attend appointments during the week.
Emergency Physiotherapy
If you injure yourself over the weekend you can rest assured that we will be able to provide you with prompt access to our emergency physiotherapy service. You can expect to receive immediate access to a physiotherapy assessment, during which your injury will be accurately diagnosed. Treatment will be immediately commenced to return you to full function in the quickest possible time.
Injuries that benefit from quick diagnosis and treatment from our emergency physiotherapy service include:
Sport injuries
Sprained ankles
Acute back or neck pain
Knee injuries
Any injury that is causing pain, swelling, instability, reduction in movement or a reduction in strength.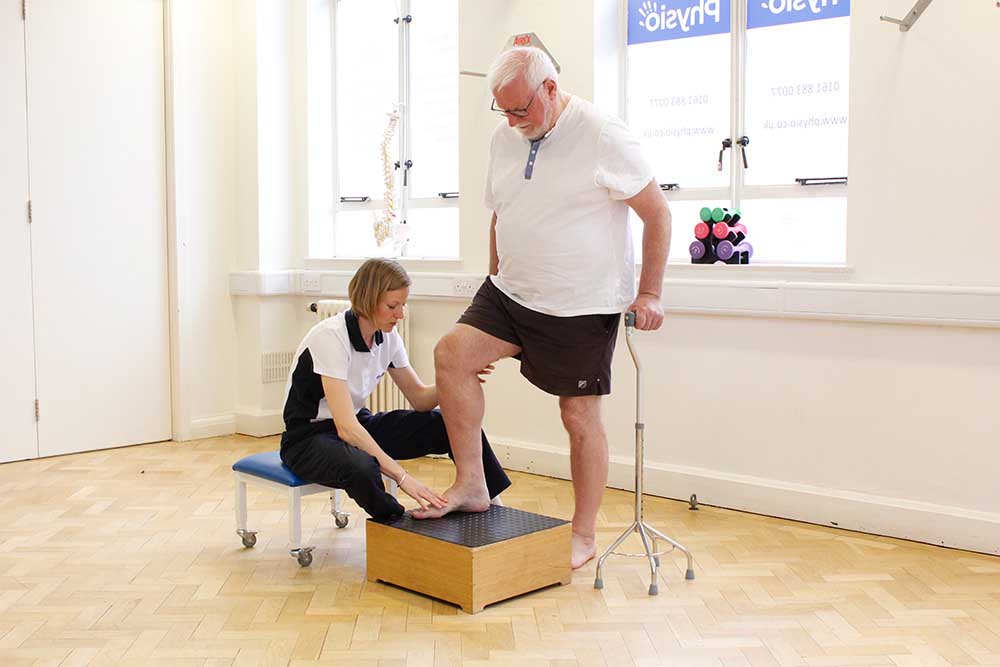 Above: Functional mobility exercises assisted by experienced neurological physiotherapist
| | | | |
| --- | --- | --- | --- |
| | | | Please see our body chart for more areas we can treat in our emergency physiotherapy service: |
Other benefits of our emergency physiotherapy service include:
Pre event physiotherapy treatment to reduce the chance of sustaining an injury.
Post event physiotherapy treatment to diagnose and treat any injuries that you may have sustained to promote recovery and to reduce the chance of any injuries occurring.
Sports treatment to assist with injury prevention and maximise performance. For example taping, and massage.
Our weekend physiotherapy service can also make an immediate referral for any additional investigations that are required. This may include an ultrasound scan, X-ray or consultant referral.
Intensive Physiotherapy
For people who require intensive rehabilitation our 7 day physiotherapy service allows them to maximise their rehabilitation potential. Whether you are looking for an intensive physiotherapy programme following surgery, a neurological event, or for a child with developmental problems we can provide access to 7 day a week physiotherapy service with the most appropriate physiotherapy specialist.
How to book and appointment
If you would like to book a physiotherapy appointment, or require more information about our services, please call
0161 883 0077
.