What are growing pains?
Growing pains is the term used to describe the aches and pains that children often experience during childhood. They are muscular in nature rather than affecting the joints, and usually affect the legs rather than the arms. The pain usually occurs later in the day or evening and may wake the child at night. The intensity of the pain varies but is usually resolved by the following day. It most commonly affects children between the ages of three to eight and early adolescence, particularly during a growth spurt.
What causes growing pains?
The cause of growing pains is yet to be established; however it is thought to occur as a result of an imbalance between the rate of growth between bones and soft tissues.
How can physiotherapy help growing pains?
Our specialist paediatric physiotherapists can assess whether a child is suffering from growing pains or whether there may be other reasons associated with the pain such as hypermobility or altered foot posture. If your child has growing pains then physiotherapy may include:
Pain management advice such as use of heat or gentle massage
Exercises to stretch and strengthen any tight or weak muscles
Reassurance and advice to children and parents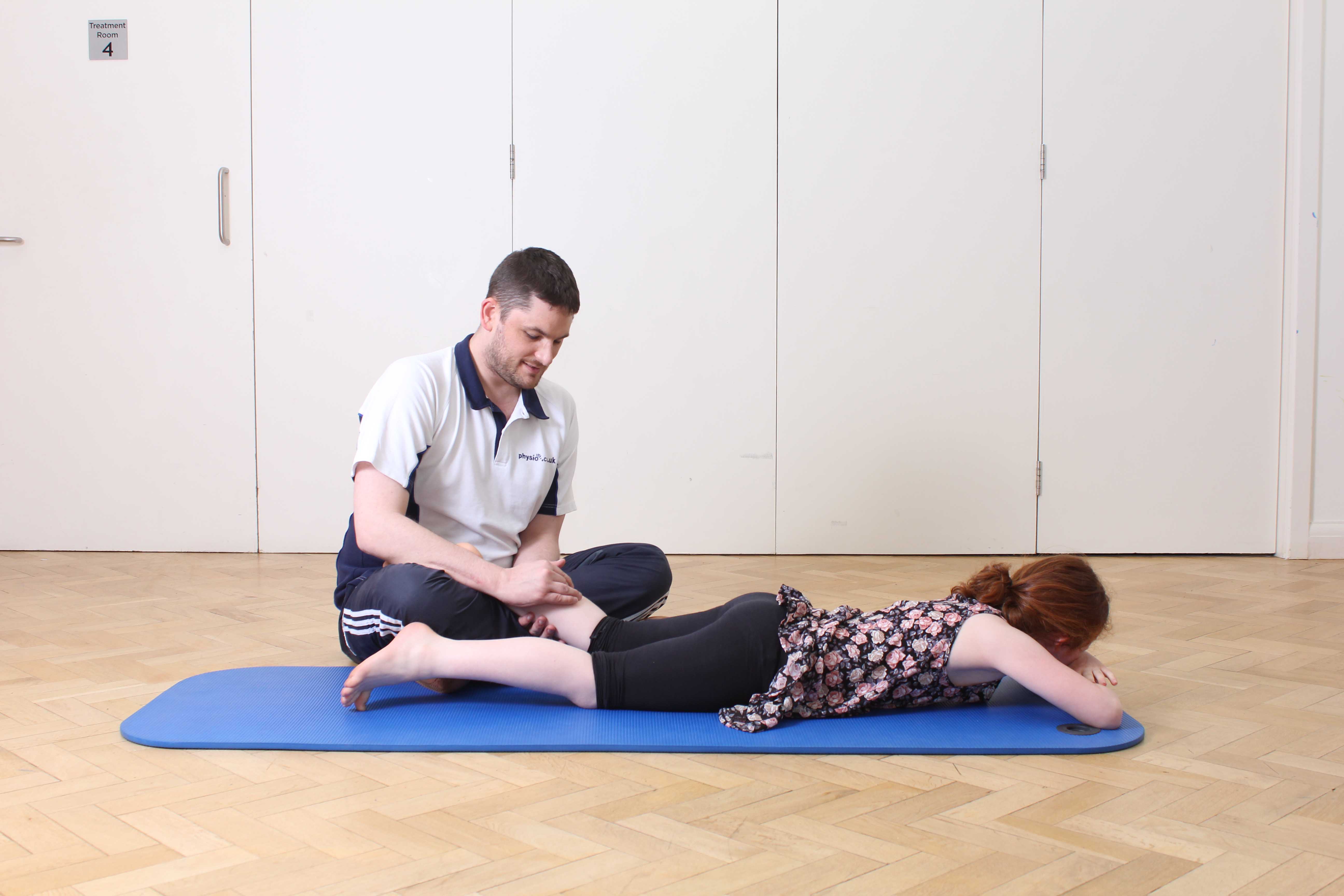 Above: Gentle massage can help if you child suffers with frequent growing pains.
Why Manchester Physio?
Access treatment immediately
Treatment on an one to one basis
Reassurance and support from dedicated staff
Specialist physiotherapists
Committed and motivated staff
Proven track record
We understand that growing pains can be distressing for both the child and parents. Our team of specialist paediatric physiotherapists can provide assessment of your child to establish the most appropriate advice and treatment.
Manchester Physio can provide treatment of children with growing pains across Greater Manchester and Cheshire. Assessments and treatments are available at any of our clinic locations or at your home for your convenience.
See our
testimonials
to read about the experiences of current and past patients.
To find out more please
contact us
or arrange a
free phone consultation
.