Physiotherapy treatment at Manchester Physio will help resolve your lower leg problem and facilitate your recovery. The lower leg is prone to a variety of injuries due to repetitive forces involved in weight bearing movements such as running, jumping and twisting.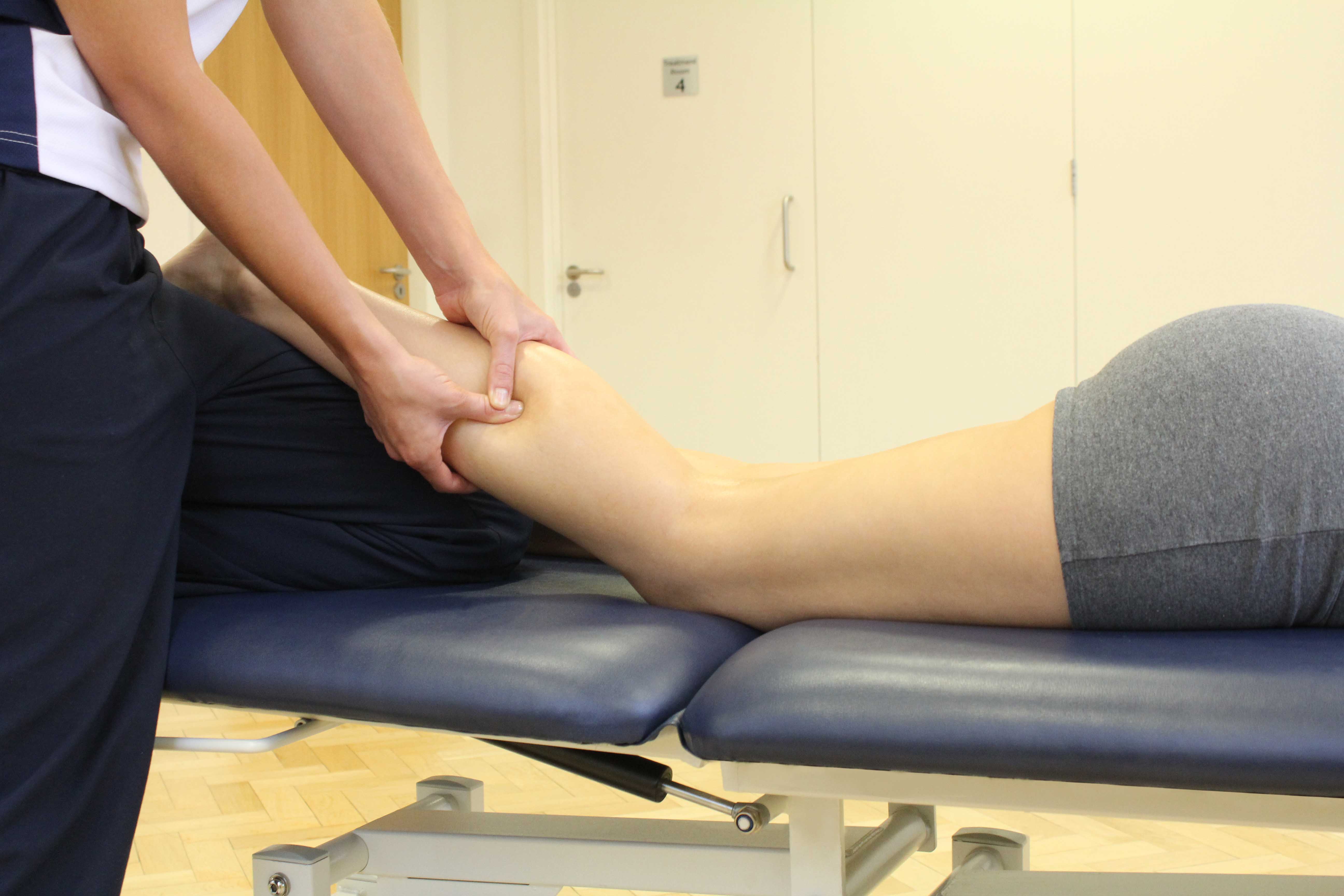 Above: Trigger point massage applied to soleus muscle by specilaist therapist
Our physiotherapists at Manchester Physio are experienced at treating conditions affecting the lower leg and provide high quality treatment tailored to you. Lower leg conditions we commonly treat at Manchester Physio include: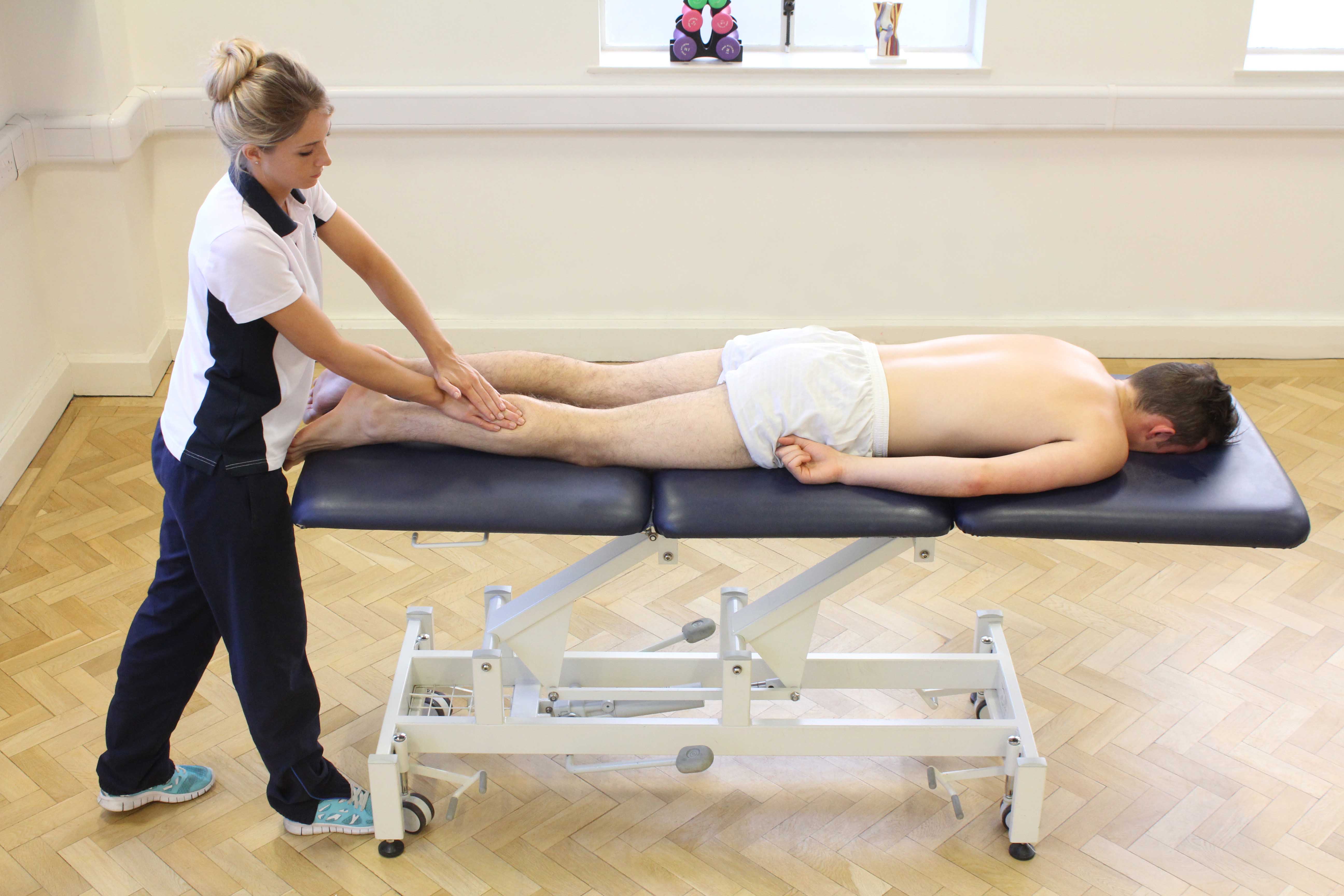 Above: Soft tissue massage of the gastrocnemius muscle by an experienced therapist
An initial assessment with one of our specialised physiotherapists at Manchester Physio will look at your range of movement, muscle strength, flexibility and current function in order to establish a structured treatment program. Your treatment program will include short and long term treatment goals so that you can assess your progress and get back to the activities you enjoy the most as soon as possible.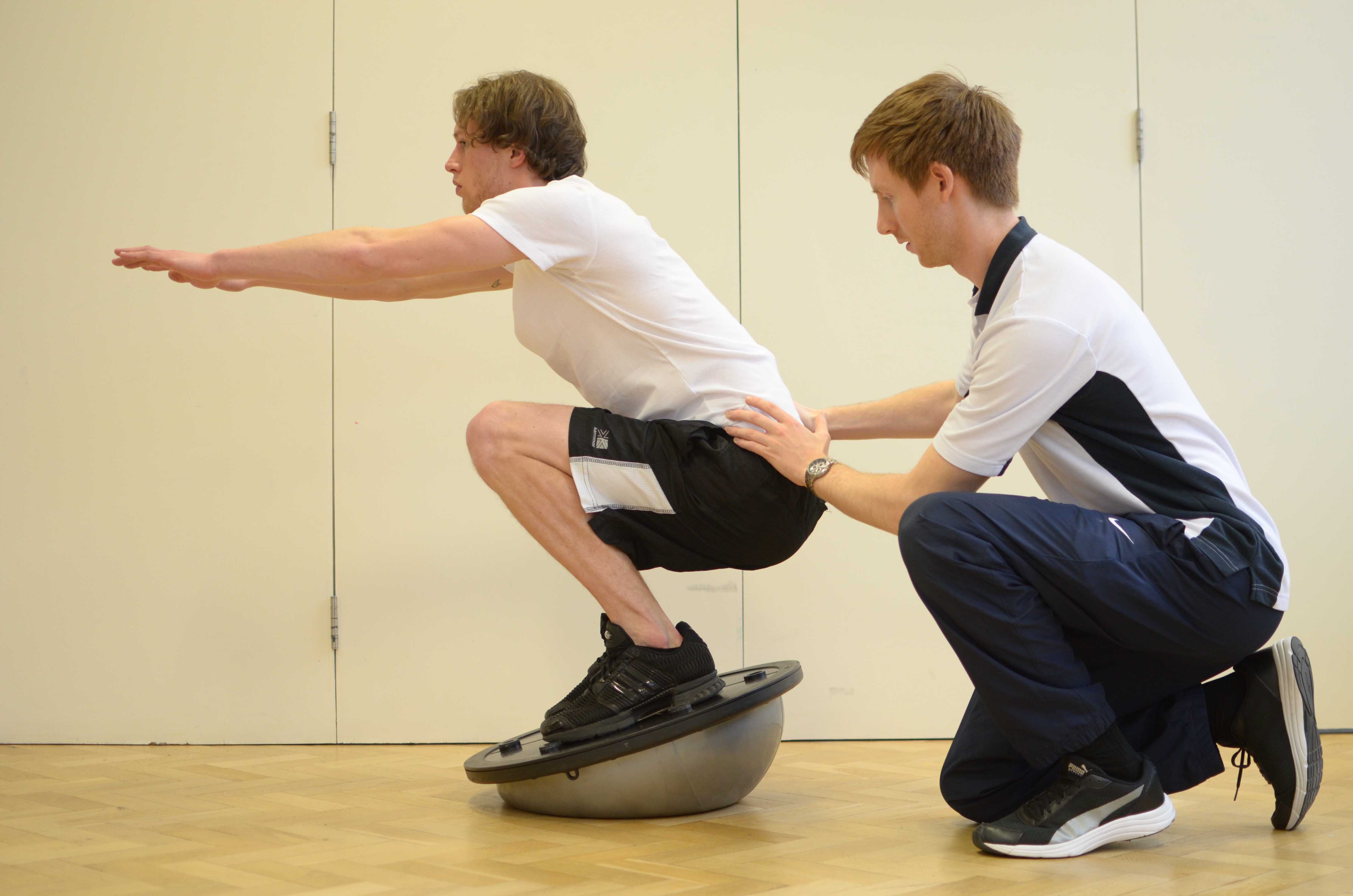 Above: Leg strengthening and stability exercises using squats on a balance board under supervision of specialist MSK physiotherapist
For more information about how physiotherapy can help with lower leg problems, or to book an assessment please call
0161 883 0077