Physiotherapy for Posterior Cruciate Ligament (PCL) injury
People commonly damage their Posterior Cruciate Ligament (PCL) by a powerful force to the front of the upper shin, making it painful to walk.
A person with a PCL injury will benefit from physiotherapy treatment at Manchester Physio. A specialised rehabilitation programme from one of our dedicated physiotherapists at Manchester Physio will improve the movement in your knee and strengthen your muscles around it, so that you can return to everyday and sporting activities safely and effectively as soon as possible.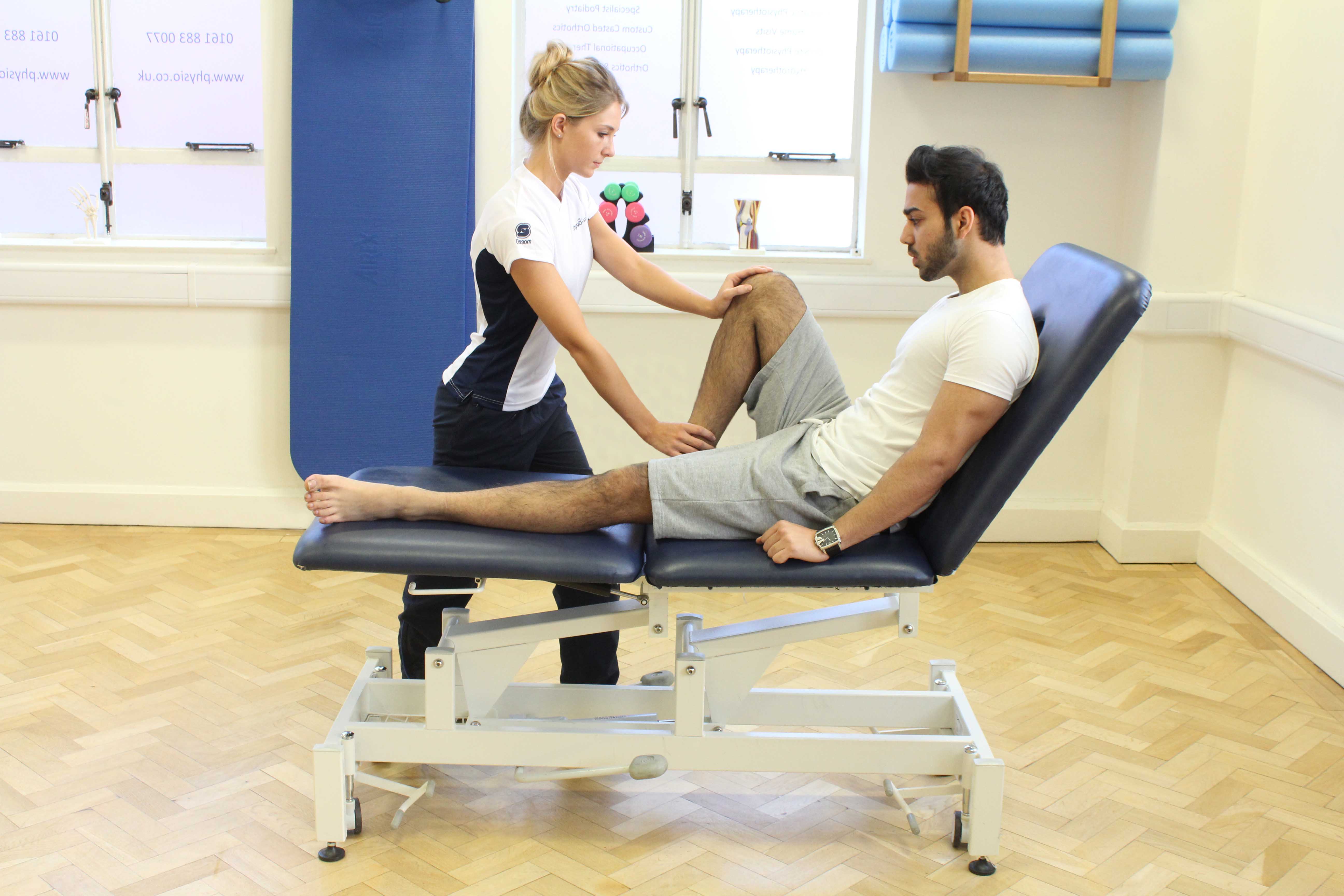 Above: Therapist performing knee assessment
Benefits of physiotherapy for a PCL injury at Manchester Physio include:
Reducing pain
Reducing swelling
Improving joint flexibility
Improving muscle strength
Improving balance and coordination
Returning you back to exercise/sport/hobbies with success
Your physiotherapist at Manchester Physio will develop a structured rehabilitation program tailored to you to gradually strengthen your knee and keep your muscles flexible.
At Manchester Physio our musculoskeletal physiotherapists use a variety of techniques and equipment, to promote healing and aid recovery and may include:
Electrotherapy to reduce swelling and accelerate healing
ICE to reduce swelling and relieve pain
Gentle range of movement exercises to relieve pain, stiffness and swelling
Graduated exercise program including stretching and strengthening activities using therabands/weights.
Activities to improve balance using trampettes/wobbleboards
Core stability exercises
Functional activities based around everyday tasks
Sport specific exercises using treadmill, gym balls.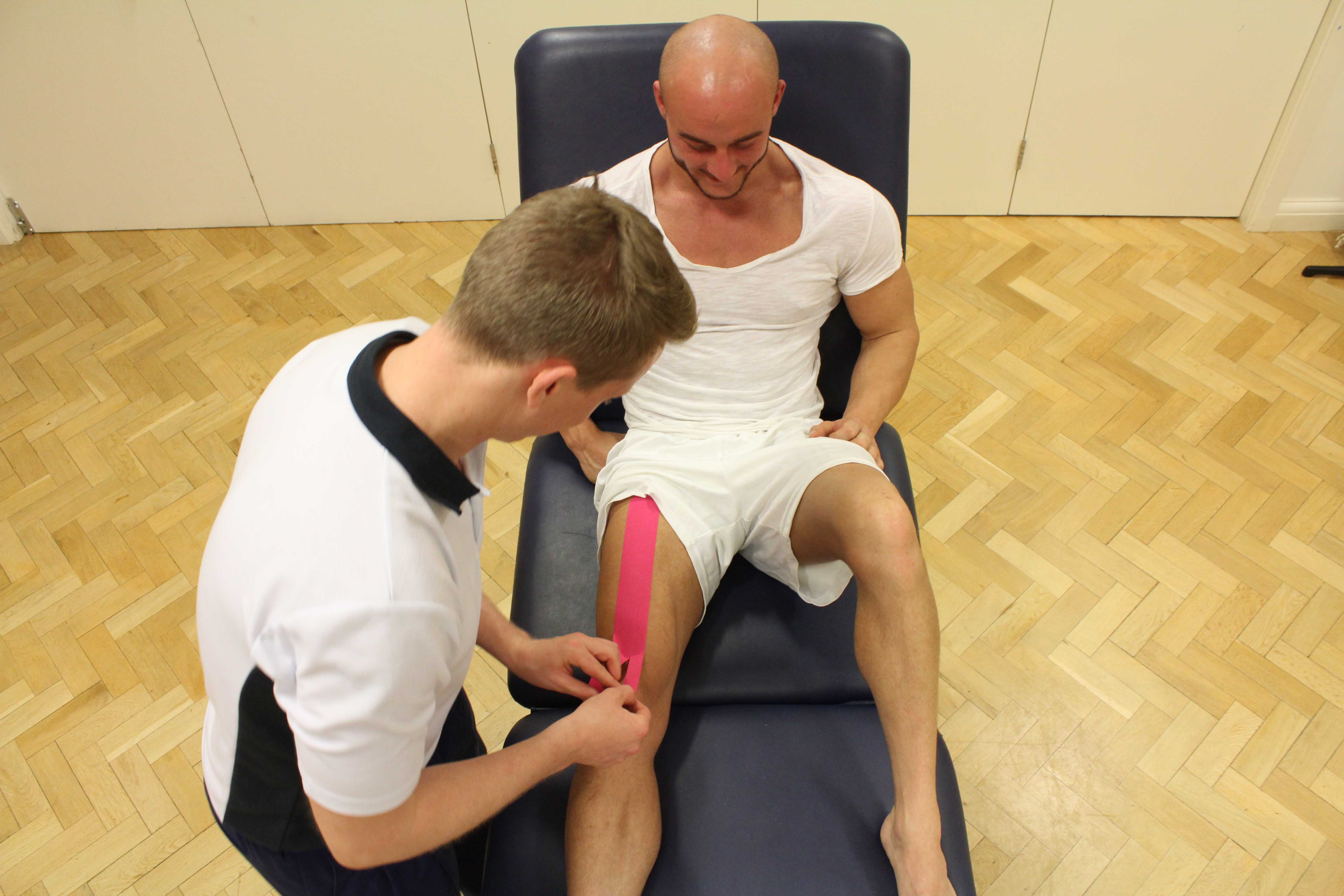 Above: Specialist physiotherapist applying supportive tape to the knee
Your treatment program at Manchester Physio will progress you through a range of activities including short and long term goals, to ensure that you return to walking, running, and training at your normal level with success.
For more information on how physiotherapy can help you, or to book an appointment please call
0161 883 0077