What is Repetitive Strain Injuries?
Repetitive Stress Injuries is an umbrella term used to describe a number of specific injuries caused by the repeated movement of a particular part of the body and commonly affects nerves, tendons and muscles. The incidence of this type of injury is becoming more widespread as many jobs now require people to make repetitive actions such as typing, or clicking a computer mouse. It can also occur frequently in sports, for example Achilles Tendinitis in basketball or Tennis Elbow in tennis.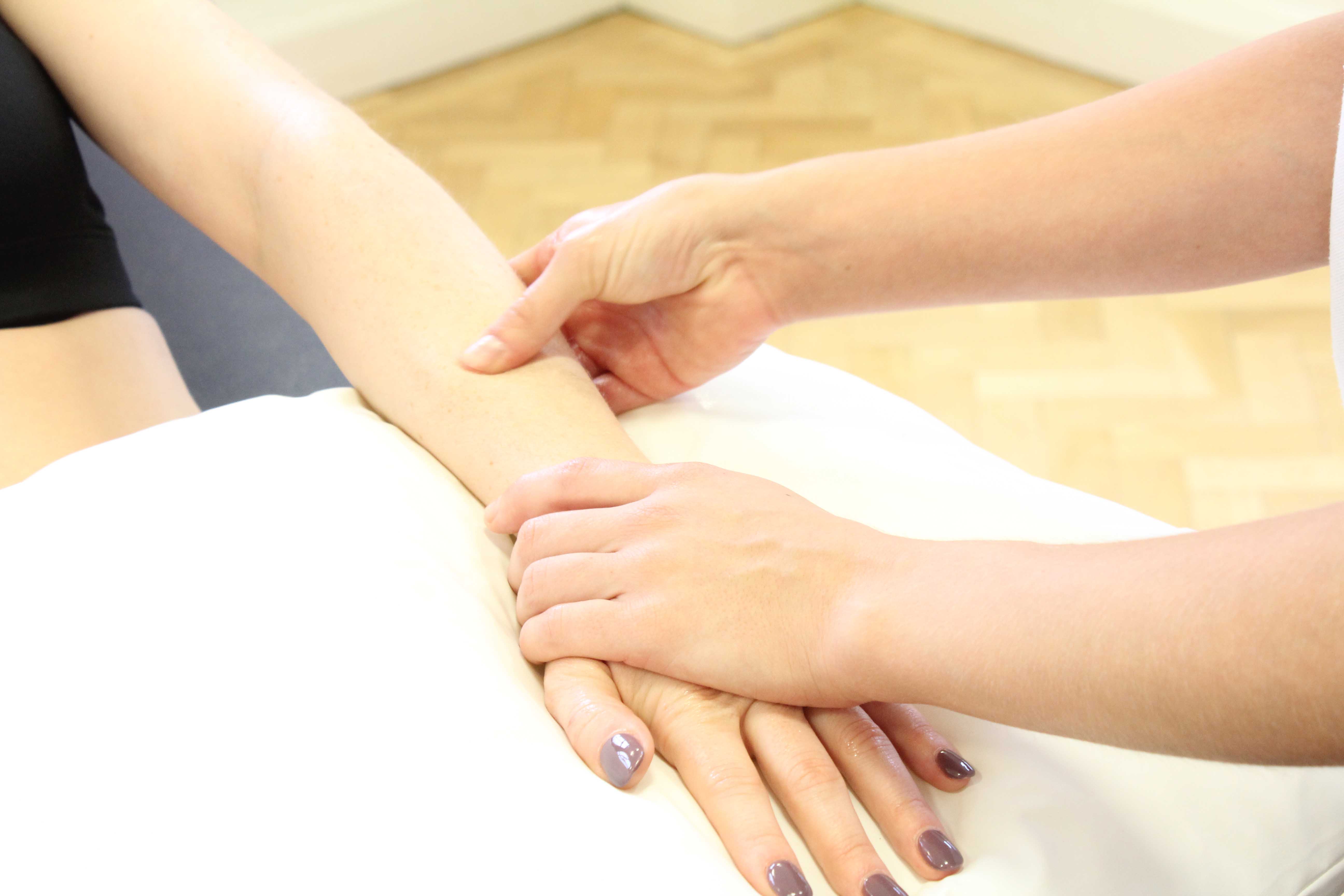 Above: Soft tissue massage of the muscle and tendons in the forearm
What causes Repetitive Strain Injuries?
These injuries are often caused when stress is placed on a joint due to the same action being performed over and over. The two most common types of repetitive stress injuries are Tendonitis (inflammation of the tendon) and Bursitis (inflammation of a structure called the bursa which is a sac-like structure within a joint).
What are the symptoms/effects of Repetitive Strain Injuries?
The symptoms of Repetitive Strain Injuries may include:
Pain which is aggravated by movement
Swelling
Redness
Reduced range of movement
Diagnosis of Repetitive Strain Injuries
Diagnosis of a repetitive strain injury can be made by a physiotherapist or a doctor, who will conduct a thorough physical examination to understand the nature of your problem.
Physiotherapy treatment for Repetitive Strain Injuries
Manchester Physio will help you resolve your pain and get back to full function. Physiotherapy treatment may consist of exercises, stretches, and electrotherapy to accelerate healing, reduce pain and get you back to a full recovery.
For more information on how physiotherapy can help you, or to book an appointment please call
0161 883 0077
.