Many different movements and techniques are used within massage. Examples of these techniques include; acupressure, cupping, kneading, trigger pointing, myofascial release, effleurage, and skin rolling, lymphatic drainage and petrissage.
These movements and techniques are used to try to help improve physical condition with a decreased chance of injury or pain and improve recovery time.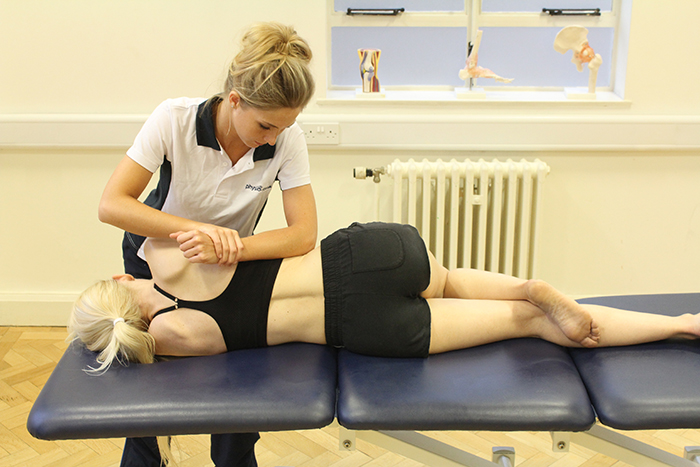 Our massage techniques include: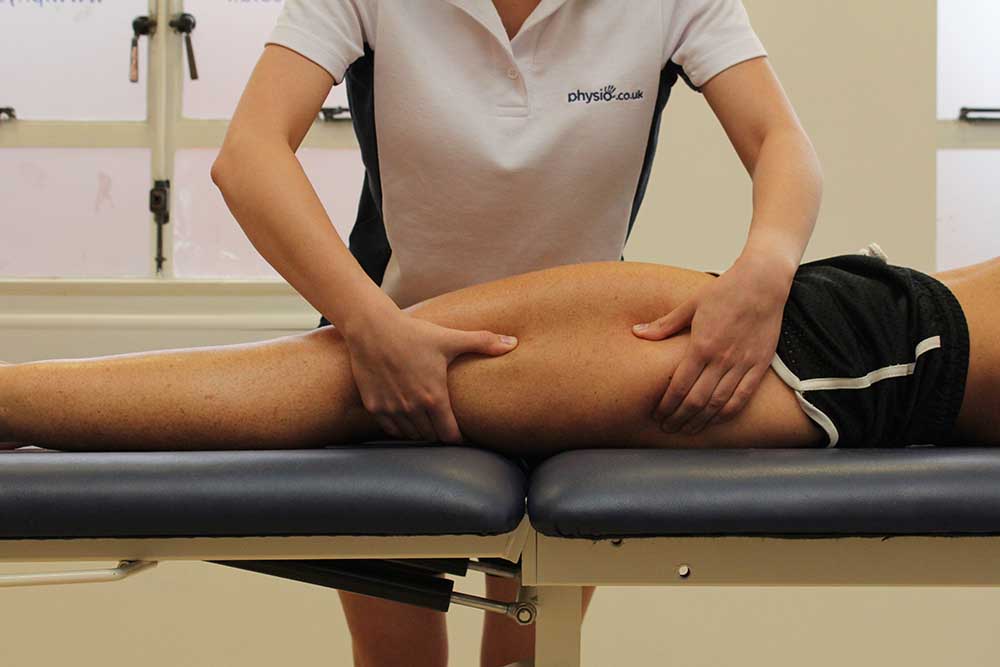 Above: Rolling massage technique applied to vastus lateralis
Summary
At Manchester Physio we can offer a wide range of massage techniques. Various techniques at Manchester Physio are specialised to achieve a desired effect. Whether it is total relaxation or breaking down fibrous knots, we can help. Our Massage therapists at Manchester Physio can ensure correct techniques are used to help achieve your goals.
To find out more or to arrange a massage with one of our experienced massage therapists please email
office@manchesterphysio.co.uk
or call
0161 883 0077
.