Vestibular physiotherapy is a specialist area of physiotherapy which deals with the system that controls balance and dizziness.
What is Vestibular Physiotherapy?
Vestibular physiotherapy is the assessment, diagnosis and treatment of conditions affecting the vestibular system. The vestibular system controls balance and when this goes wrong symptoms such as dizziness, nausea, headaches, fatigue and imbalance can occur. It can be a very disabling time and all aspects of your life can be affected by these symptoms. Vestibular physiotherapy aims to identify the problem and rehabilitate the system to stop this happening.
Benefits of Vestibular Physiotherapy
The benefits of receiving vestibular physiotherapy are huge in terms of the impact on your life and include:
Increased understanding of your condition
A reduction or resolution of symptoms
Increased energy levels
Increased confidence

The ability to cope in difficult situations
Improved balance
Increased visual focus
Ultimately a return to normal activities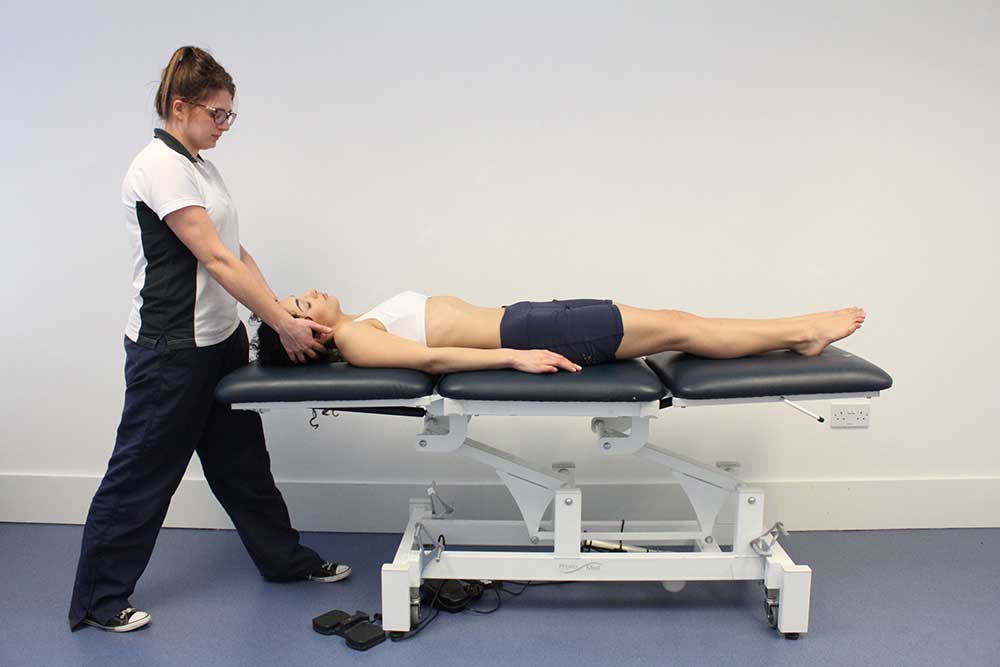 Above: Vestibular physiotherapy - passive resetting exercises
Vestibular Conditions we treat
We treat a number of different vestibular conditions. You may having been given a diagnosis of one of the following which physiotherapy can help with:
BPPV
Vestibular Neuronitis
Labyrinthitis
Migraine Associated Dizziness
Meniere's
Dizziness in the Elderly
Post-surgical removal of Acoustic Neuroma
Do not worry if you have not been given a set diagnosis you can just look through this list of symptoms to see whether a vestibular physiotherapy assessment would be appropriate for you:
Dizziness
Imbalance
Nausea/Vomiting
Fatigue
Tinnitus
Headache
Fuzzy or full feeling in your head
Trouble with busy places
Altered hearing
Vertigo
Our Service
A specialist vestibular trained physiotherapist will do a comprehensive assessment which can take up to 90 minutes. From this a diagnosis will be made and you will be started on a treatment programme.
What is involved in a Vestibular Assessment
A vestibular assessment will involve a comprehensive history taking of your problem and you will be asked question like:
When did the problem start?
How long do the symptoms last for?
What makes them worse?
You will also be asked about your general health and any investigation you have had to date.
Then some tests will be completed which will assess your eyes, balance and specific vestibular positional tests. These tests can bring on your symptoms but we make sure we take our time and do not do too much if you are very symptomatic. From this we should be able to give you a diagnosis and treatment plan.
Vestibular Treatment Options
Your vestibular treatment will very much depend on the diagnosis that is made and the problems that are identified during the assessment. The common treatments that are used are:
Epley manoeuvre
Gaze stability eye training
Balance retraining
Dynamic task practice
Substitution or habituation exercises
Advice on coping strategies and pacing
Lifestyle trigger advice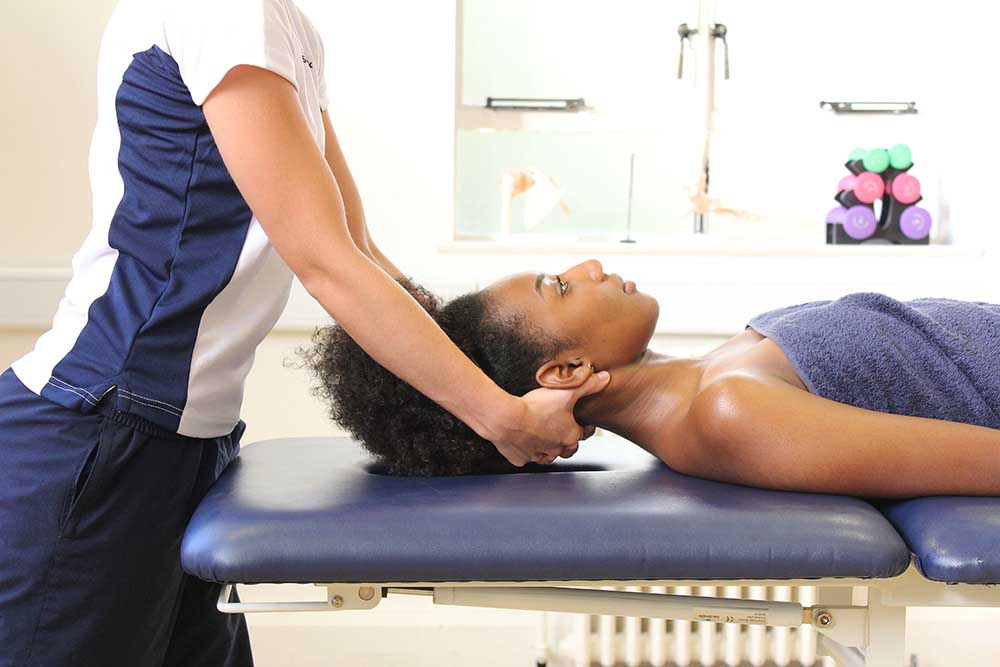 Above: Vestibular physiotherapy - passive resetting exercises
Your treatment my involve just one session or may take many months but you will not have to attend regularly during this time as we set a treatment plan to last you a number of weeks. Your treatment exercises will develop as the weeks continue and become more challenging in order to push you forward with your recovery.
Referral Onwards for Vestibular Problems to Consultant or for Tests
In some cases we may feel from the assessment that a referral onwards to a consultant is required. The type of consultants that may be used are Ear, Nose and Throat specialists or a Neurologist. They would complete an assessment and may send you on for some of the following tests:
MRI or CT scan
Eye test
Hearing examination
Audiology
Vestibular tests such as caloric tests or rotary chairs test
Manchester Physiotherapy Vestibular Appointments
Appointments are available at the following locations from Monday to Friday.
For more information please see our
vestibular section
To book your Vestibular Physiotherapy appointment call us on
0161 883 0077
.