Various types of massage types are available at Manchester Physio. Massage can be soothing, comforting, energising, deep or superficial. Massage therapists at Manchester Physio use all treatment tailored to your individual requirement.
At Manchester Physio we can provide a massage for total relaxation or to help improve sporting performance. Alongside our massage treatments, exercise programmes, diet and lifestyle advice is on hand to help you achieve your goals.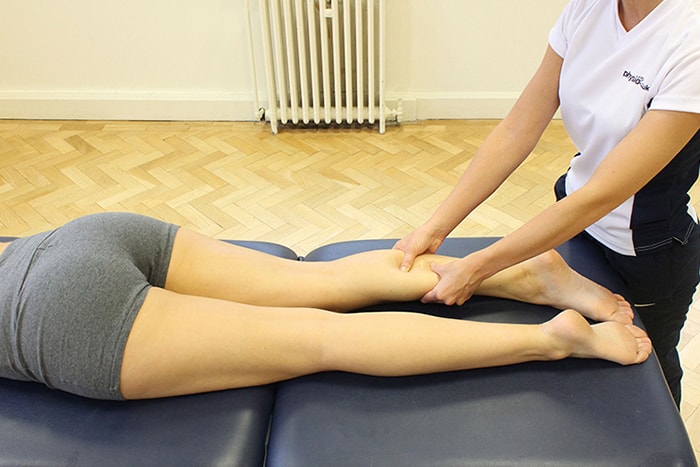 Types of massage we offer include: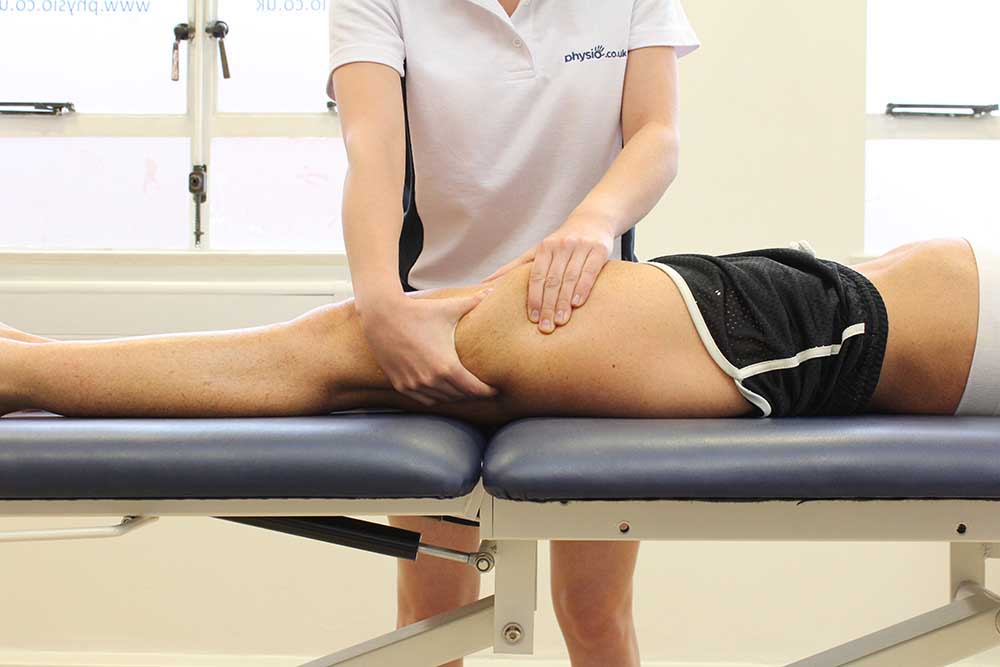 Above: Rolling massage technique applied to rectus femoris muscle
Summary
Different types of massage are used specifically to achieve a certain goal such as, increase flexibility or decrease stress. Massage Therapist at Manchester Physio are experienced to know which types of massage will be best suited to an individual's needs.
To find out more or to arrange a massage with one of our experienced massage therapists please email
office@manchesterphysio.co.uk
or call
0161 883 0077
.