Physiotherapy for dementia
Specialist neurological physiotherapy treatment at Manchester Physio will benefit a person with dementia. At Manchester Physio our motivated neurological physiotherapist understand that dementia affects everyone differently and can have a significant impact on the person affected both physically and emotionally.
Physiotherapy treatment at Manchester Physio will improve independence with everyday activities such as bed mobility, walking and climbing the stairs as well as advising and supporting family and or carers about help outside treatment sessions.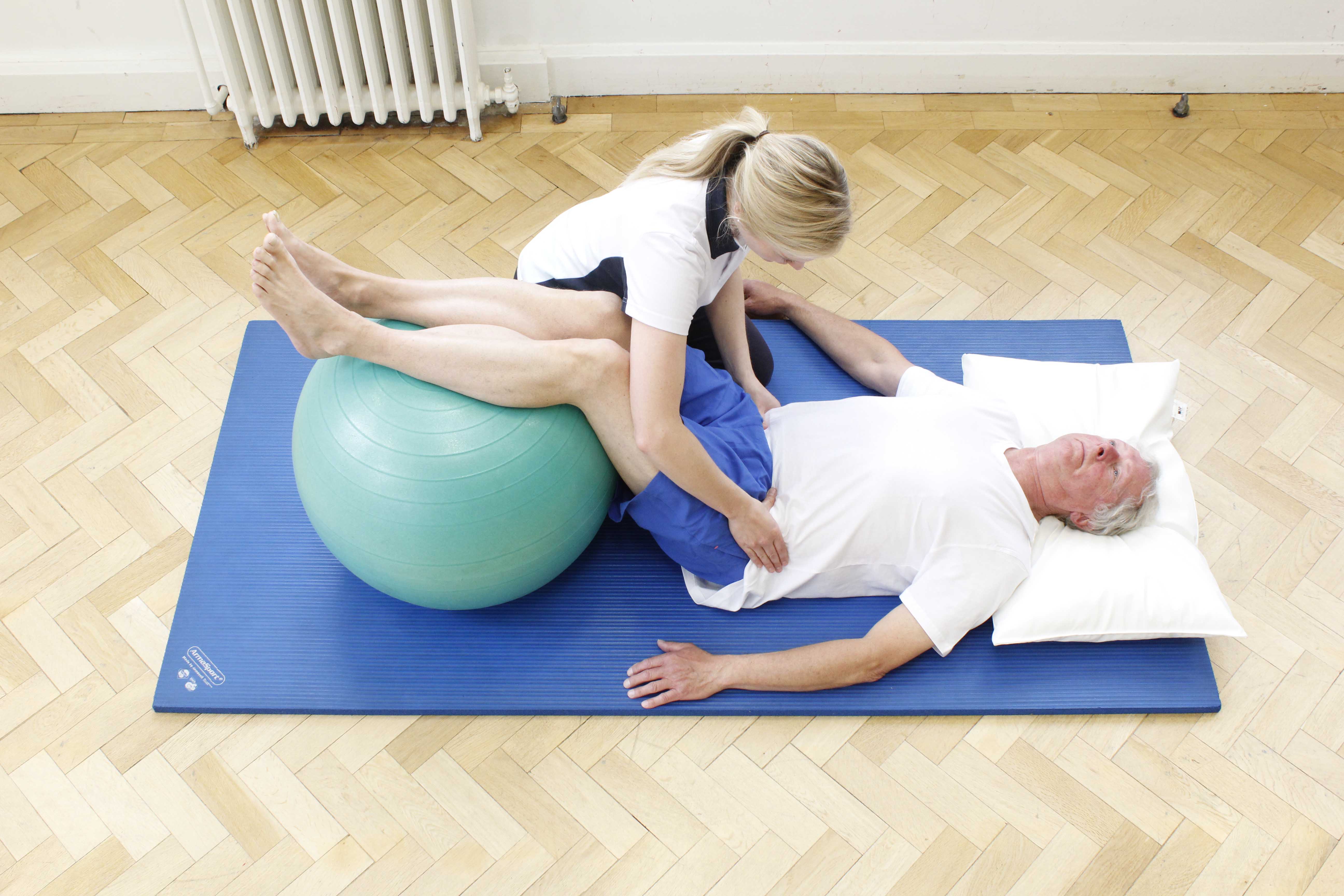 Above: Bridging exercises to improve core stability, strength and posture
Benefits of physiotherapy for dementia at Manchester Physio include:
Improving activity
Improving function
Maximising mobility
Reducing pain
Relieving stiffness
Reduces risk of falling
Maintaining independence
An initial assessment with one of our neurological physiotherapist either at home or in the clinic will look at current level of physical function including movement, balance and muscle strength in order to develop a structured rehabilitation program which may include:
Active range of movement exercises to keep muscles strong and flexible and make functional activities easier
Balance training to improve confidence and reduce risk of falling
Gait re-education with or without support to maximise mobility
Practicing functional tasks to enhance independence
Transfer rehab
Muscle stretching exercises to relieve pain and stiffness
Advise on mobility aids or equipment for the home to ensure safety and promote mobility and function
Your physiotherapist will ensure that your loved one gets the most out of their treatment by setting treatment goals on a regular basis. Physiotherapy treatment will improve ability with functional tasks and quality of life.
For more information on how physiotherapy can help people with dementia, or to book an appointment please call
0161 883 0077
.