Normal function of the shoulder is vital for completing activities of daily living and popular sports. A reduction in shoulder function can lead to a lowered quality of life.
Our specialised physiotherapists at Manchester Physio have extensive experience in designing specific rehabilitation programs for the shoulder complex. Common shoulder problems that we treat at Manchester Physio include: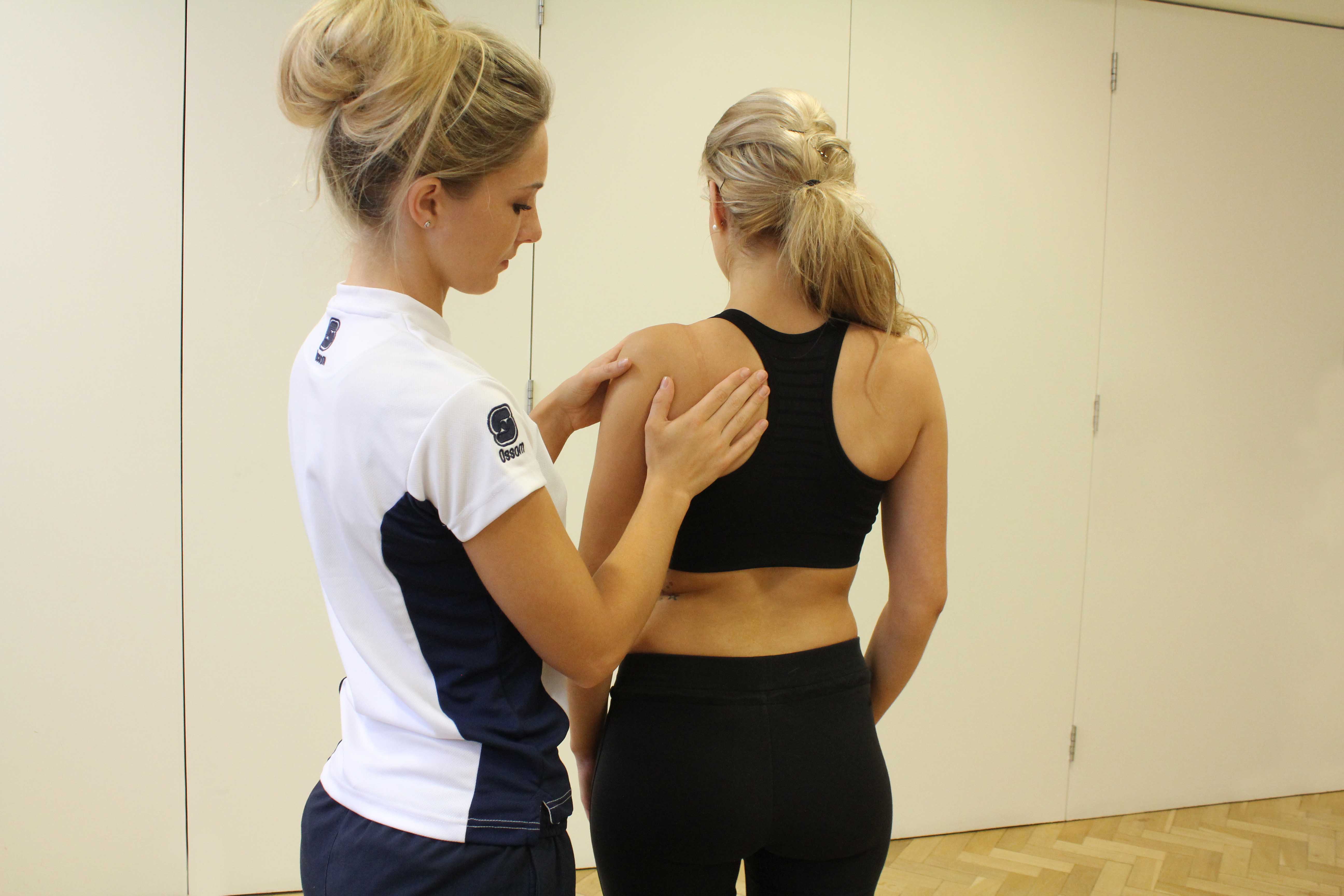 Above: Our physiotherapist assessing range of movement in the shoulder.
Your physiotherapist at Manchester Physio will initially assess your current symptoms and physical function in order to develop a rehabilitation program tailored to you.
For more information about physiotherapy for shoulder problems, or to book an appointment please call
0161 883 0077
.