Our physiotherapists at Manchester Physio assess and treat many different conditions that affect the upper leg including: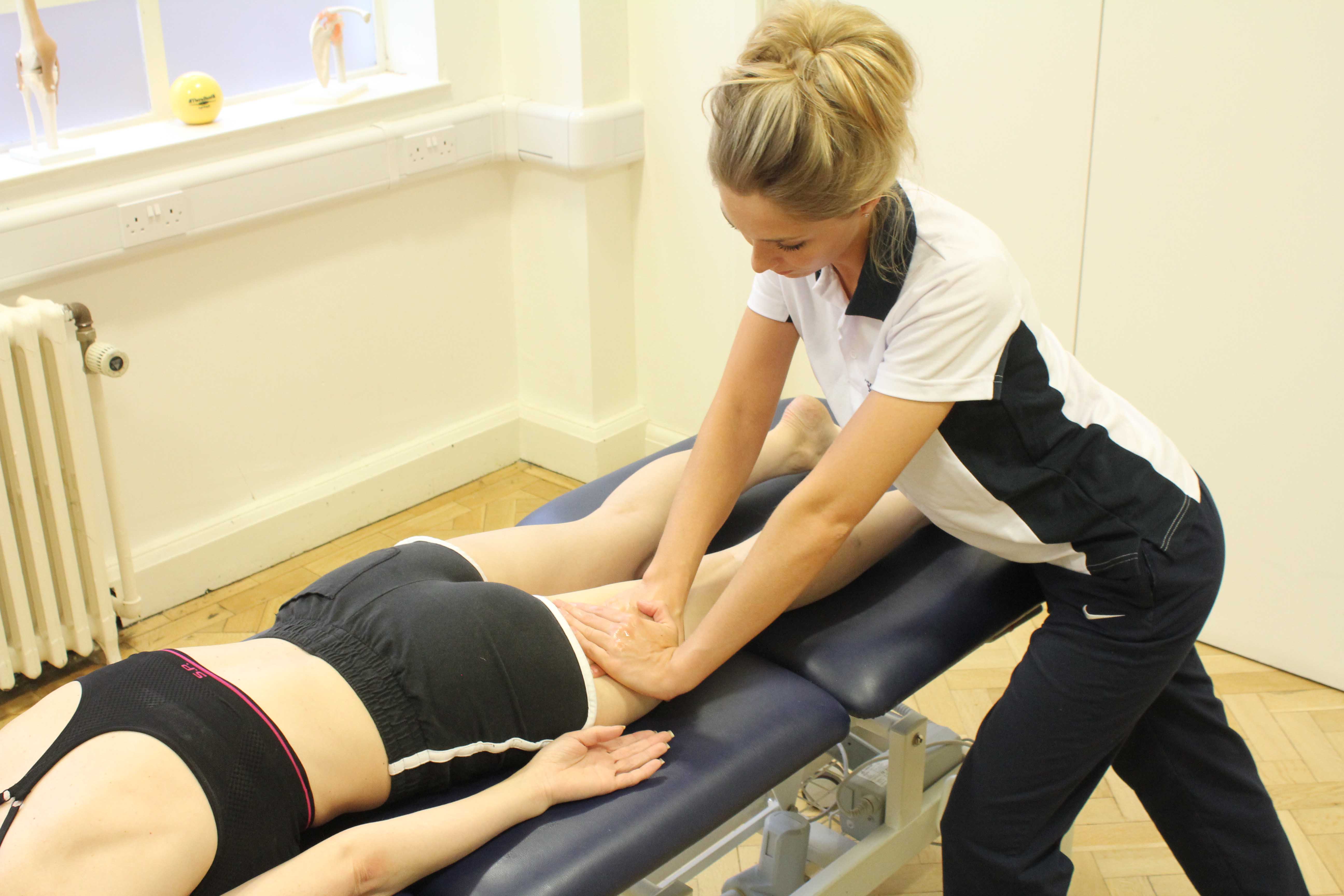 Above: Soft tissue massage of the quadricep muscles by a specialist MSK therapist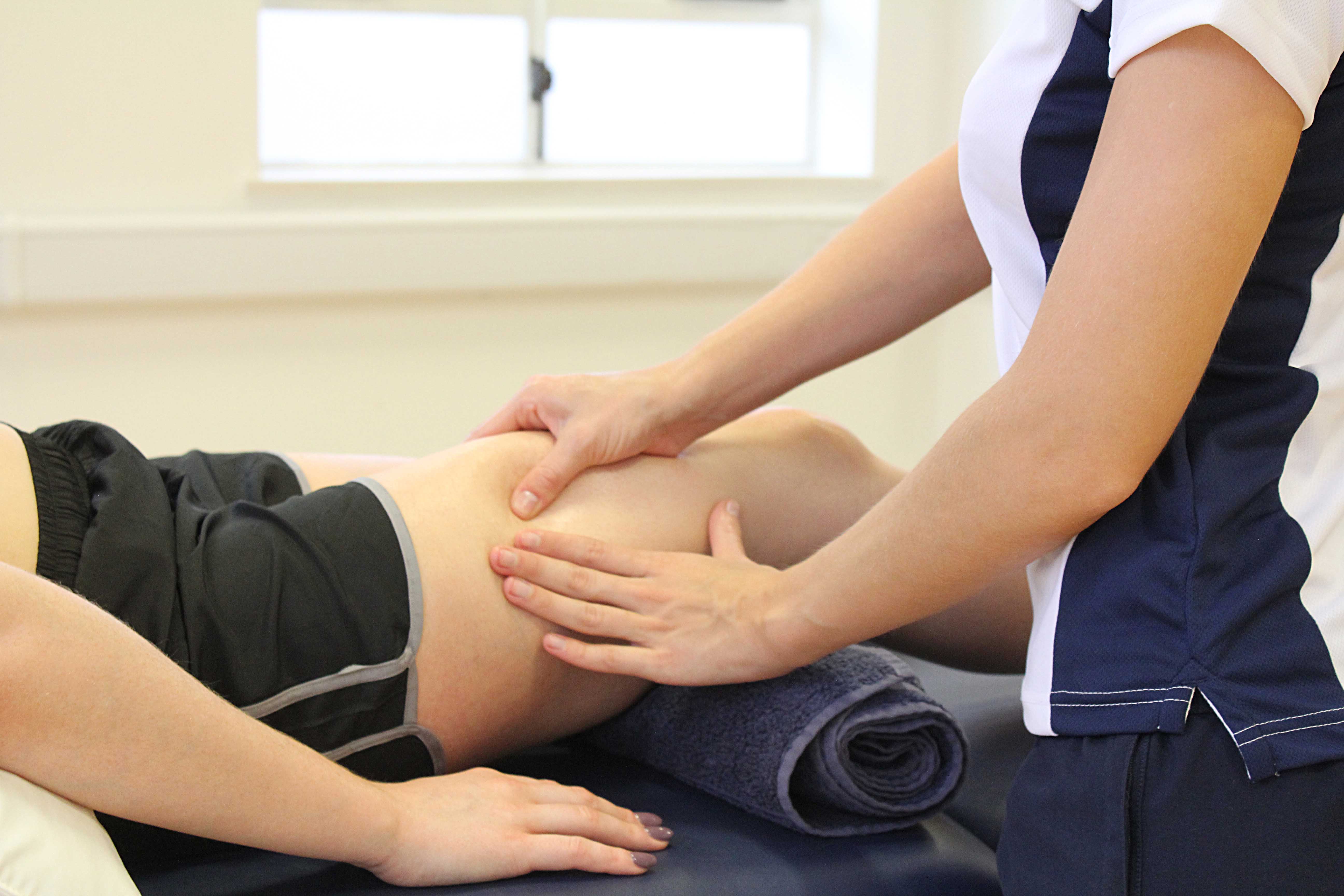 Above: Kneading soft tissue massage of the hamstring muscles by an experienced therapist
Physiotherapy treatment at Manchester Physio will be centred on reducing pain, improving muscle strength and flexibility and returning people to their baseline function safely and effectively, as soon as possible. Our specialised physiotherapists at Manchester Physio will look at how your current problem is affecting your physical function, in order to tailor an individualised rehabilitation program including short and long term treatment goals. Physiotherapy treatment will facilitate your recovery by using a combination of hands-on techniques, electrotherapy and exercise suited to your condition.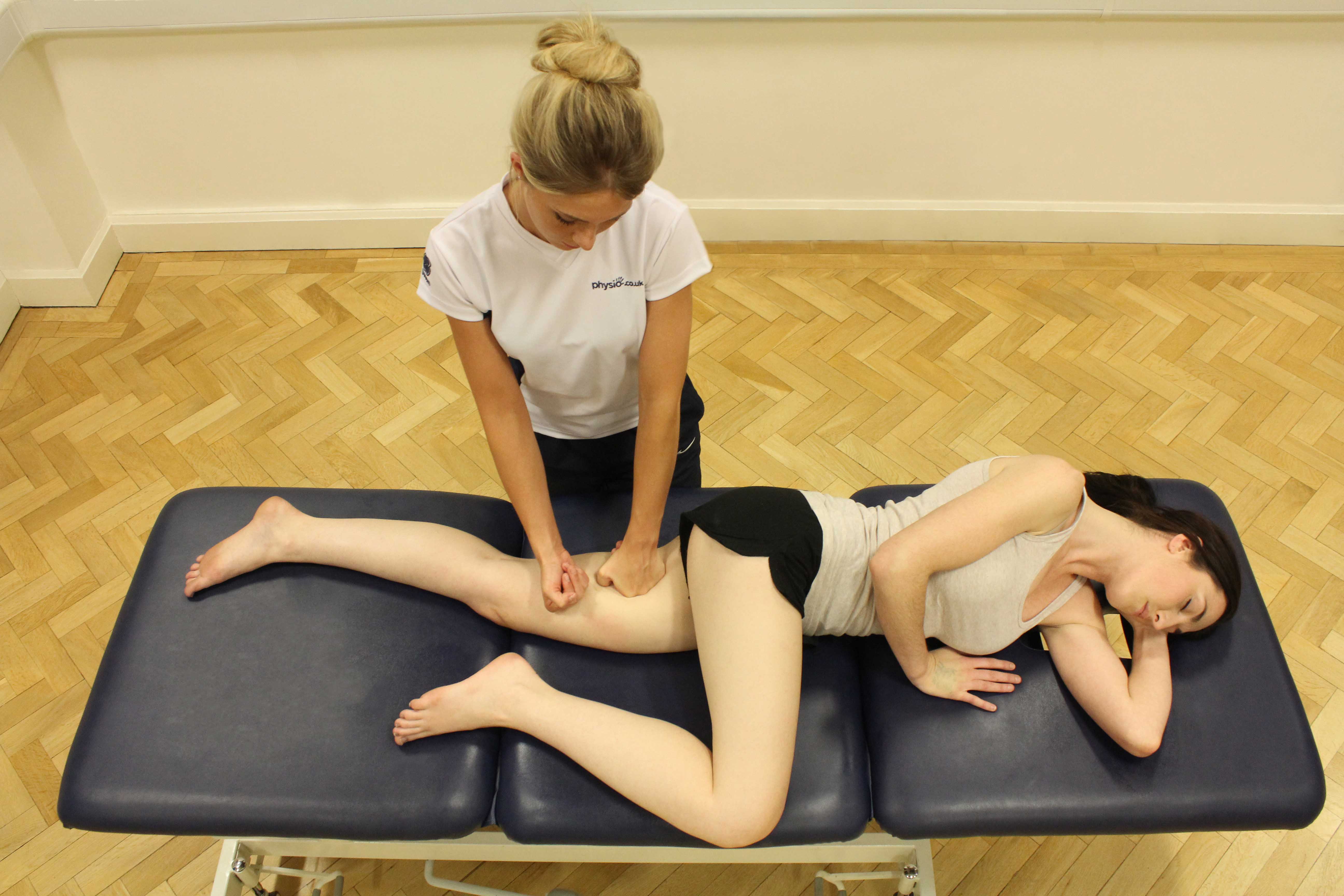 Above: Trigger point massage of the leg adducter muscles by experienced MSK therapist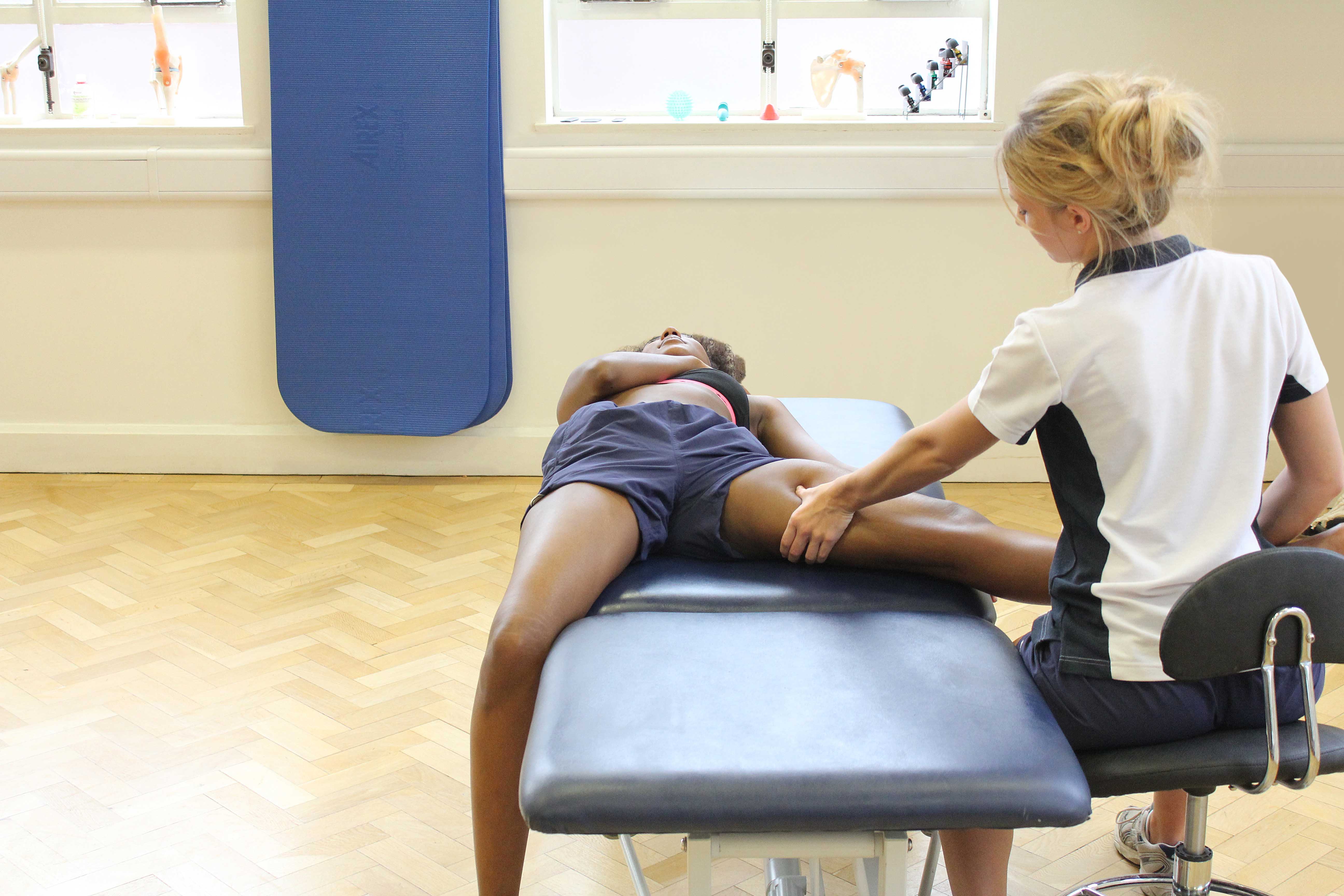 Above: Assessment of the upper leg by an experienced MSK physiotherapist
For more information about how physiotherapy can help with upper leg problems, or to book an assessment please call
0161 883 0077
.