What is Iliopsoas Bursitis?
Iliopsoas Bursitis is inflammation of the bursa (fluid filled sac) which lies underneath the tendon of your iliopsoas muscle, in the front of your hip.
What causes Iliopsoas Bursitis?
Iliopsoas Bursitis is commonly caused by repetitive activity such as running, walking, climbing and squatting that requires constant movement of the hip, overworking the joint and leading to irritation and inflammation of the bursa.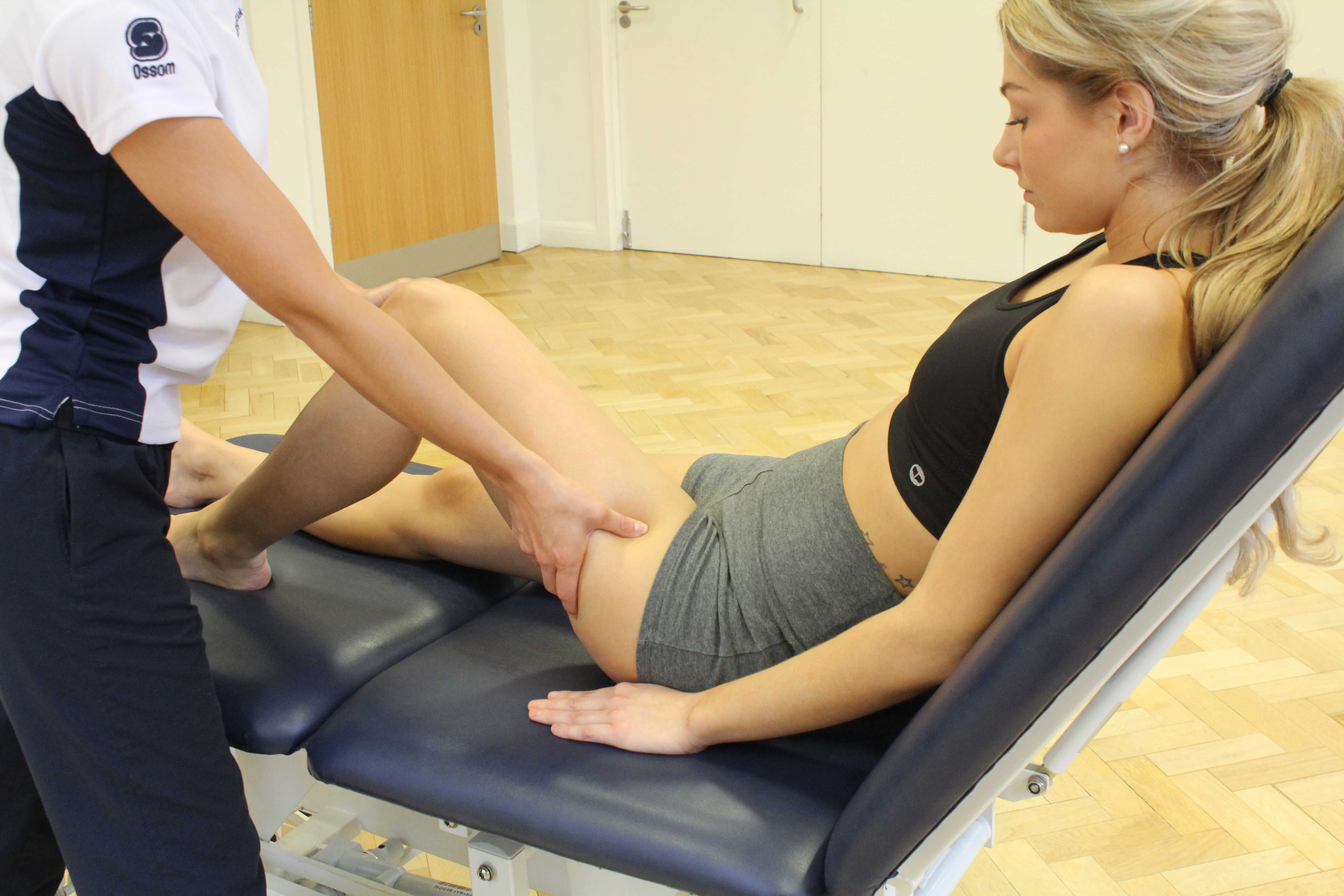 Above: Hip pain can be due to inflmmation within the joint capsule.
What are the symptoms/effects of Iliopsoas Bursitis?
Symptoms of Iliopsoas Bursitis include:
Pain in the front of the hip which may radiate down the front and middle areas of the thigh to the knee
Pain on movement such as walking, running and climbing the stairs.
Tenderness in the groin area.
Sometimes a mass may be felt resembling a hernia. The person may also feel numbness or tingling if adjacent nerves are compressed by the inflamed bursa.
Diagnosis of Iliopsoas Bursitis
In order to diagnose Iliopsoas bursitis a physiotherapist or doctor will conduct a thorough physical assessment.
Physiotherapy for Iliopsoas Bursitis
Physiotherapy treatment at Manchester Physio will significantly increase your recovery time and decrease the likelihood of future recurrence.
An initial assessment by one of our experienced physiotherapists at Manchester Physio will determine which factors have contributed to the development of the condition, and an individualised treatment program will be developed to correct these problems and ensure the best possible recovery.
Physiotherapy treatment at Manchester Physio will be tailored to you but may include:
Advice on how to modify activity
Ultrasound to accelerate healing
Joint mobilisation of the lumber spine and hip to relieve stiffness and pain
Ice or heat treatment to reduce pain and promote healing
Soft tissue massage to lengthen any tight muscles
Progressive exercise program to improve strength, flexibility and core stability
Sport specific exercises. This may include a graduated return to running program in the final stages of rehabilitation to recondition the hip flexor muscles for running in a safe and effective manner.
Your physiotherapist at Manchester Physio guide you through your treatment program and will ensure that you reach your maximum potential before returning to sport or everyday tasks.
For more information on physiotherapy for Iliopsoas bursitis, or to book an appointment please call
0161 883 0077
.