At Manchester Physio we treat a variety of problems affecting the upper arm which can have a significant impact on hobbies and daily activities such as reaching and dressing. Our physiotherapists at Manchester Physio are experienced at treating problems with the upper arm such as: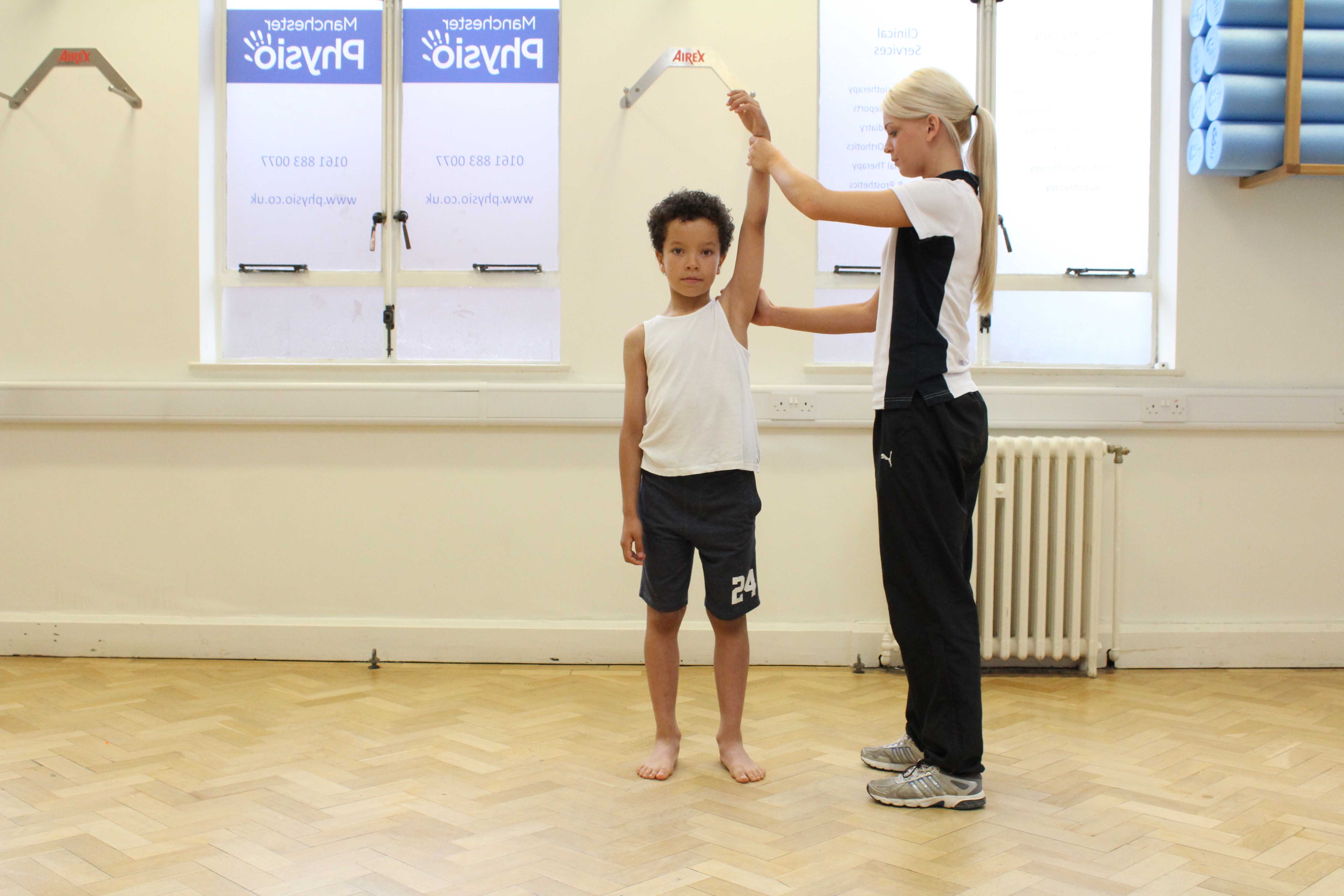 Above: One of our younger clients undertaking a shoulder assesment with one of our physiotherapists.
Our physiotherapists at Manchester Physio provide comprehensive assessment and treatment of common upper arm pathologies. An initial assessment with one of our specialised physiotherapists at Manchester Physio will look at your current symptoms, movement and muscle strength and a structured rehabilitation program will be developed to get you on the road to recovery.
Your physiotherapist at Manchester Physio will advise and support you throughout your treatment to ensure that you get the most out of your rehabilitation and return to activity safely and effectively.
For more information about physiotherapy for upper arm problems, or to book an appointment please call
0161 883 0077
.