At Manchester Physio, we are able to provide a medico-legal report writing service for medical negligence and personal injury litigation. Following such accidents, it is important that you receive the correct amount of support to help you return to your normal daily activities.
Physiotherapy is an extremely important part of any rehabilitation and can help optimise your recovery. All of our physiotherapists are registered with the Medico-Legal Association of Chartered Physiotherapists (MLACP).
The medico-legal reports provided by Manchester Physio can offer information on the following:
The exact physiotherapy needs of the claimant
The previous functional abilities of the claimant and the anticipated future abilities
Recommendations and costing for adaptations and equipment if needed
The claimant's potential for improvement with therapy input
Costing for the ongoing physiotherapy required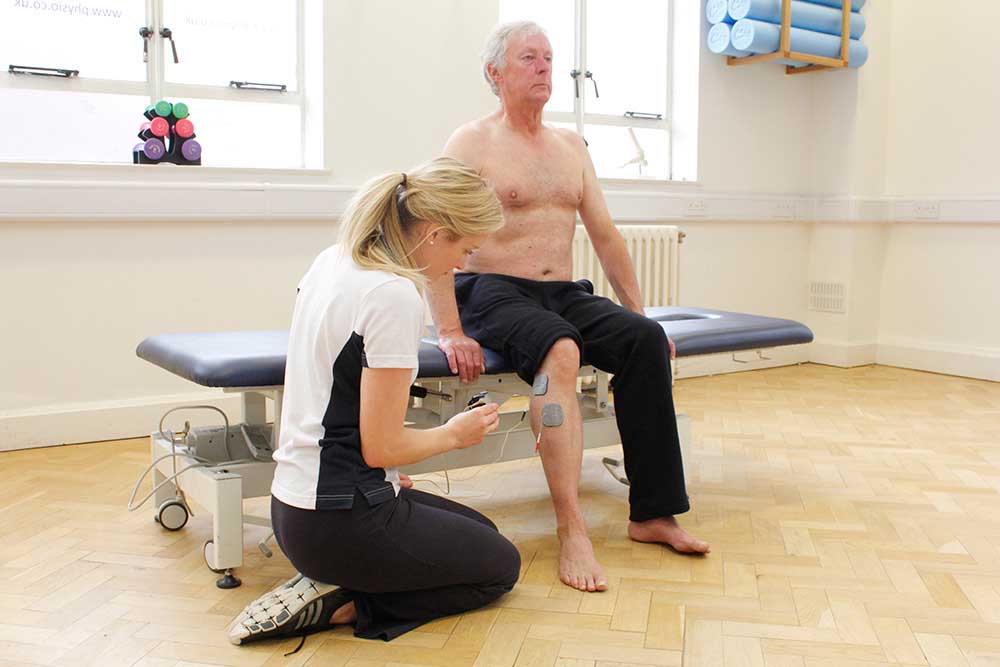 Above: Specialist physiotherapist assessing client response to functional electrical stimulation treatment
An initial assessment can be offered within two weeks of the claimant's enquiry. Following this an expert medico-legal report is usually provided within one week. The cost of the report will vary with each client but a full breakdown will be provided.
For more information on medico-legal assessment and reports or to book an initial assessment, please call Manchester Physio on
0161 883 0077
.