Calf pain is a common presenting complaint and if not managed properly it can persist for months or recur.
What causes calf pain?
Common causes of calf pain include:
Muscle strains - calf strains are the most common cause of calf pain.
Cramps
Biomechanics - such as flat footedness
Referred Pain - from the lumbar spine or knee joint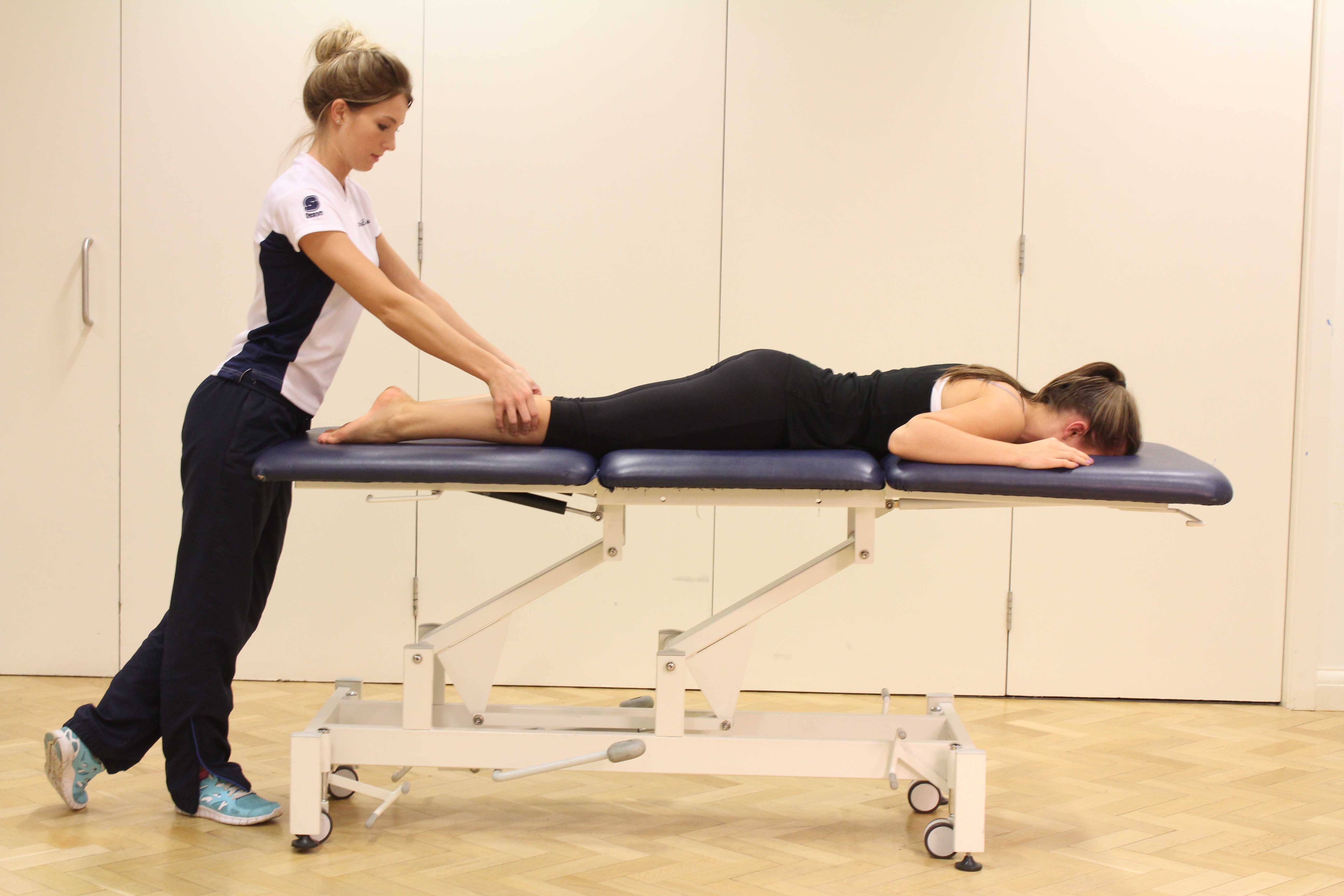 Above: Our massage therapist providing treatment to a young client with calf pain.
Physiotherapy for calf pain
An initial assessment with one of our specialised physiotherapists at Manchester Physio will diagnose the cause of your calf pain and develop a treatment plan suited to this.
Physiotherapy treatment at Manchester Physio will depend on your current symptoms, and the underlying cause of your calf pain but may include:
Ice therapy to reduce swelling
Ultrasound to promote healing
Deep tissue massage and trigger point therapy to relieve muscle tension and stiffness
Acupuncture
Passive stretching
Calf strengthening exercises once pain has settled to get you back to your sporting activities as soon as possible.
Hands on treatment such as manipulation or mobilisation is often administered in conjunction with an exercise program to relieve pain and stiffness
Advice about orthotics to correct your foot posture
At Manchester Physio, physiotherapy treatment will not only alleviate your calf pain but prevent future reoccurrence.
For more information about how physiotherapy can help with calf pain, or to book an assessment please call
0161 883 0077
.