Physiotherapy for Transverse Myelitus
At Manchester Physio, our specialised neurological physiotherapists will help a person with transverse myelitus. Physiotherapy treatment will be tailored to your individual needs, to maximise your functional ability and ensure you reach your true potential. Our neurological physiotherapists at Manchester Physio understand that the rapid onset of symptoms of transverse myelitus can be scary.
Benefits of physiotherapy treatment for transverse myelitus includes:
Improving muscle strength
Improving cardiovascular fitness
Maximising mobility
Improving independence with everyday activities
Enhancing transfers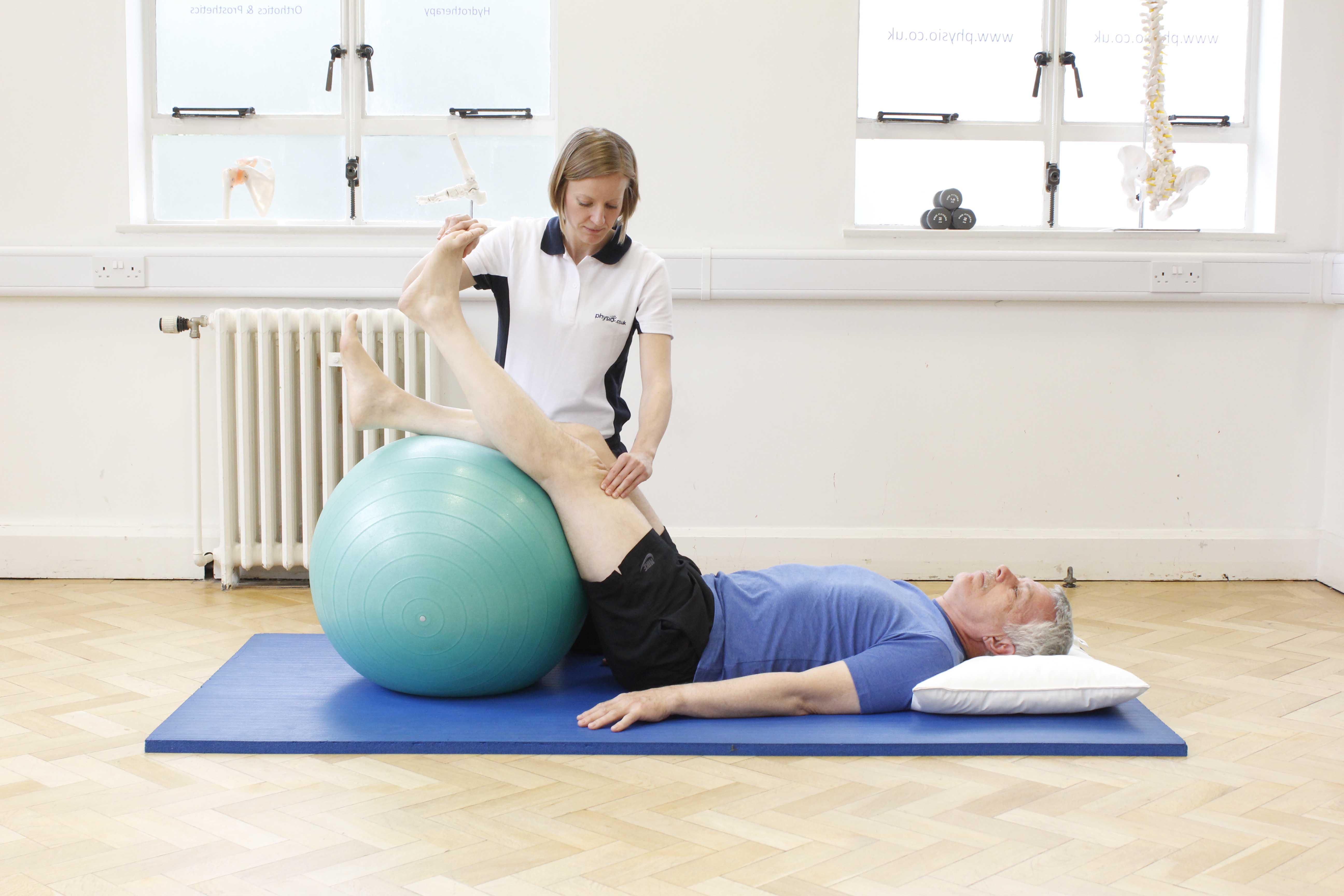 Above: Quadriceps strengthening exercises supervised by neurological physiotherapist
A person with transverse myelitus should seek physiotherapy treatment as soon as possible to promote recovery and improve activity and independence. Physiotherapy treatment at Manchester Physio will depend on your current symptoms and lifestyle but may include:
Structured exercise program to increase muscle strength and balance in order to improve mobility
Hydrotherapy treatment to relax stiff muscles and relieve pain
Advice on mobility aids such as wheelchairs, walking aids and orthotics to improve independence with everyday tasks.
Transfer rehab, teaching you how to get in and out of bed, on and off toilet, up and doen stairs safely and effectively
Postural advice and reduce pain and stiffness
Your rehabilitation at Manchester Physio will also include short and long term treatment goals to help you manage your condition and help you see your progress. Our specialised neurological physiotherapists at Manchester Physio will improve independence, reduce pain, improve strength and fitness and maximise your mobility and function.
For more information on how physiotherapy can help you or to book an appointment please call
0161 883 0077
.