Road traffic accidents are a common cause of musculoskeletal injury. These injuries are caused by both direct trauma and, in the case of 'whiplash', the acceleration / deceleration associated with a road traffic accident. These injuries are often very debilitating and require early assessment and treatment by a physiotherapist. Any area of the body can be injured and the severity is often dependent on the size and direction of the impact received. Common conditions caused by road traffic accidents are:
Whiplash
Back pain
Thoracic (chest) pain
Shoulder pain
Knee pain
TMJ (jaw) pain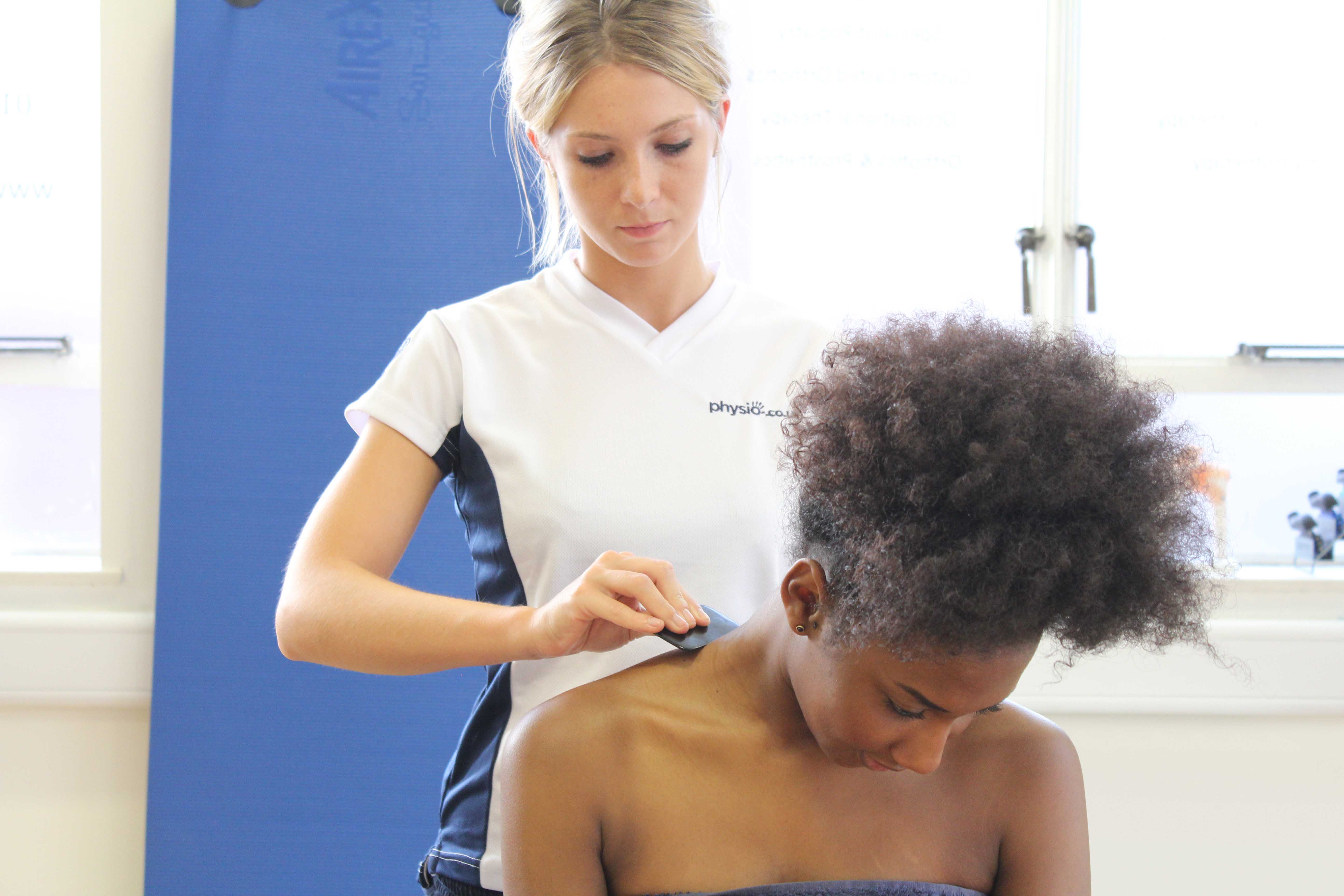 Above: Stripping massage of the trapezius muscle by MSK therapist
Physiotherapy for Road Traffic Accidents
Physiotherapy treatment will reduce pain and stiffness and promote healing so you can get back to your everyday activities and hobbies as soon as possible.
It is important to commence physiotherapy shortly after your accident for the best possible results.
Your physiotherapist at Manchester Physio will initially take a thorough history and make a full examination to establish the cause of your condition and the best way to help relieve your symptoms and facilitate recovery.
Physiotherapy treatment will depend on your symptoms following your road traffic accident but may include:
Heat therapy to reduce pain
Ultra sound
Soft tissue massage to ease pain and stiffness
Stretching to lengthen tight muscles
Acupuncture
Joint mobilisation to regain range of movement
Trigger point therapy
Muscle strengthening once pain has settled to support and stabilize the surrounding joints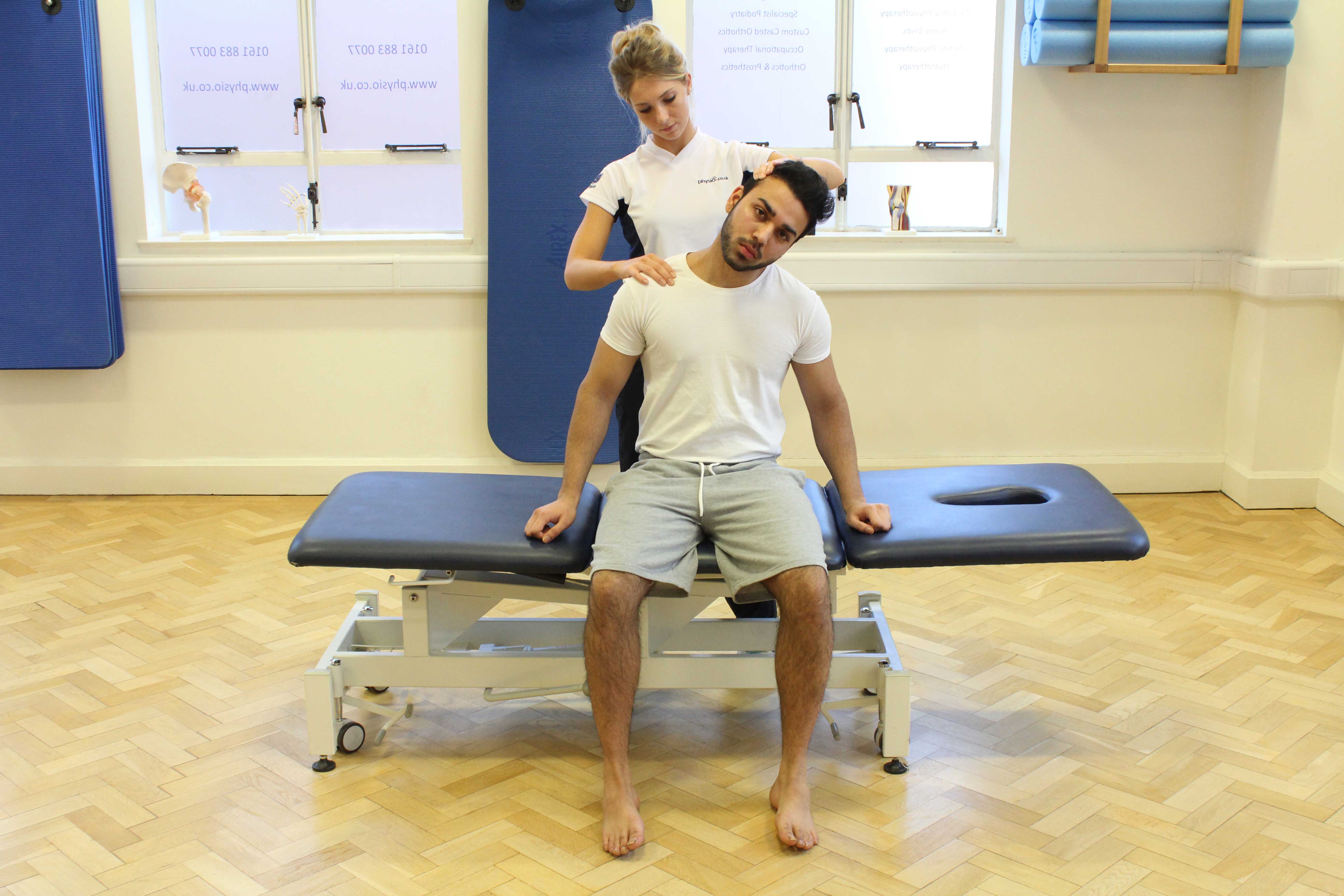 Above: Passive stretch of the trapezius muscle in the neck by experienced therapist
Your rehabilitation program will be tailored to your needs and lifestyle to ensure you get the most out of your treatment and make significant short and long term progress.
For more information about how physiotherapy can help, or to book an appointment please call
0161 883 0077
.