Proprioception is having an awareness of a joint's position in relation to the body and its environment. This is achieved by a number of different receptors in structures surrounding the joint, such as muscle and ligaments, which send messages back to the brain to let it know the position of the joint.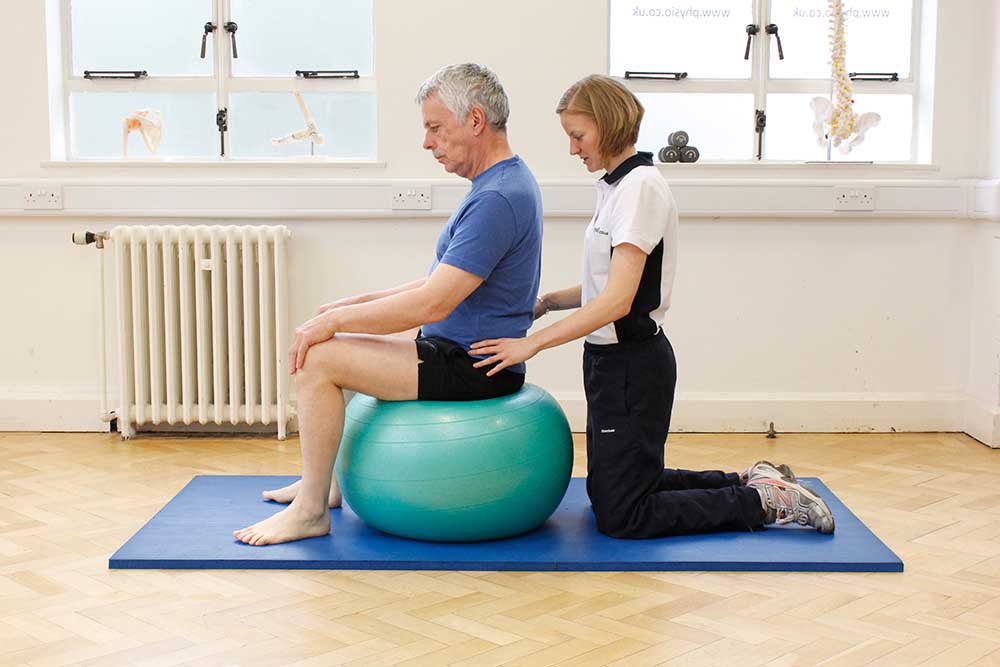 Above: Core stability and proprioception exercises assisted by specialist physiotherapist
Proprioceptive exercises are exercises to help you improve your proprioception. Proprioception is easily reduced following an injury and may cause other problems including poor balance and increase your risk of falling or re-injuring the area. Proprioception can be impaired in a number of ways including:
Trauma/injury
Neurological conditions
Post surgery
Vestibular impairments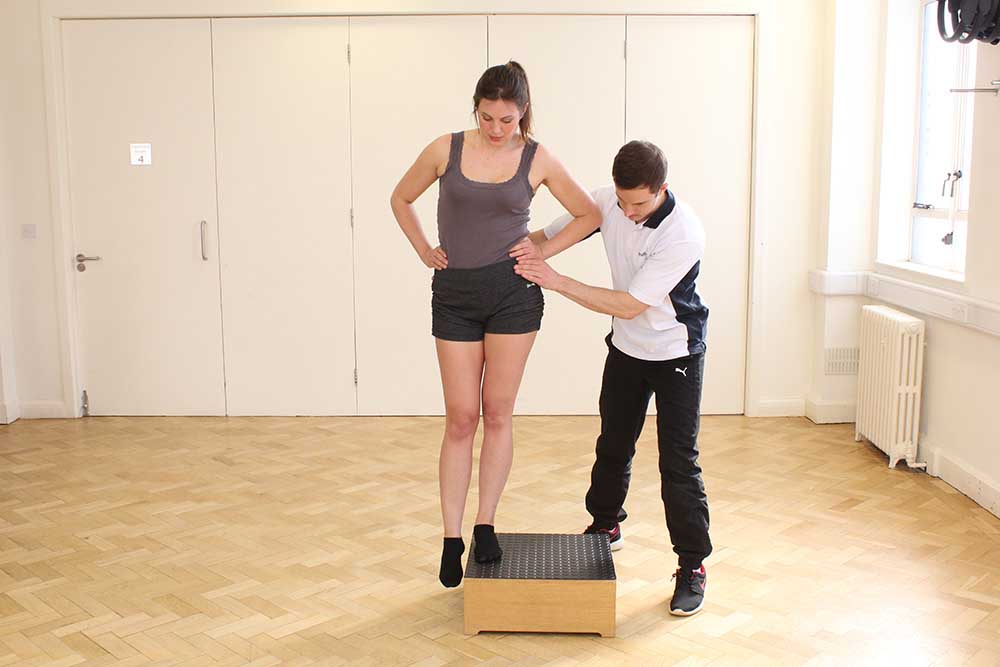 Above: Hip stability and proprioception exercises led by an experienced Physiotherapist
Proprioceptive exercises should be tailored specifically to the individual and should be prescribed by a physiotherapist. Manchester Physio have experienced physiotherapists that will design a treatment programme including appropriate proprioceptive exercises to suit your needs.
Other specialist equipment and taping may be used in conjunction with the proprioceptive exercises to help maximise your recovery.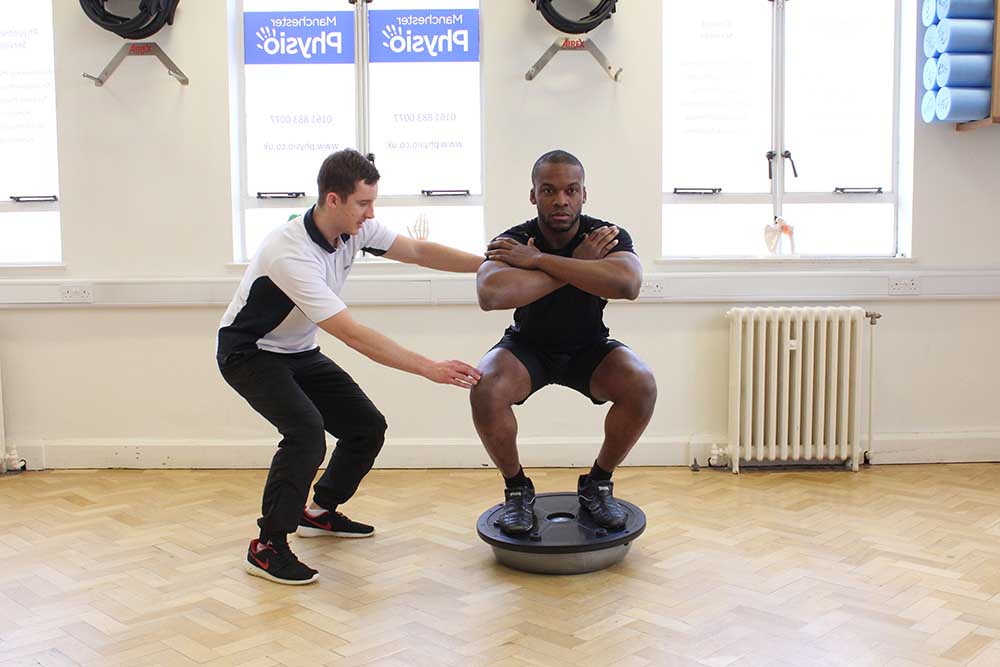 Above: Ankle and knee stability proprioception exercises supervised by a physiotherapist
Your physiotherapist will work with you to ensure the proprioceptive exercises are aimed to meet you short and long term goals and help you return to your normal activities and sports.