Physiotherapy for chronic fatigue
People with chronic fatigue will benefit from physiotherapy treatment. At Manchester Physio, our specialised physiotherapists provide comprehensive treatment and assessment for people who have fatigue including painful muscle/joints, difficulty sleeping, headaches, dizziness and poor concentration.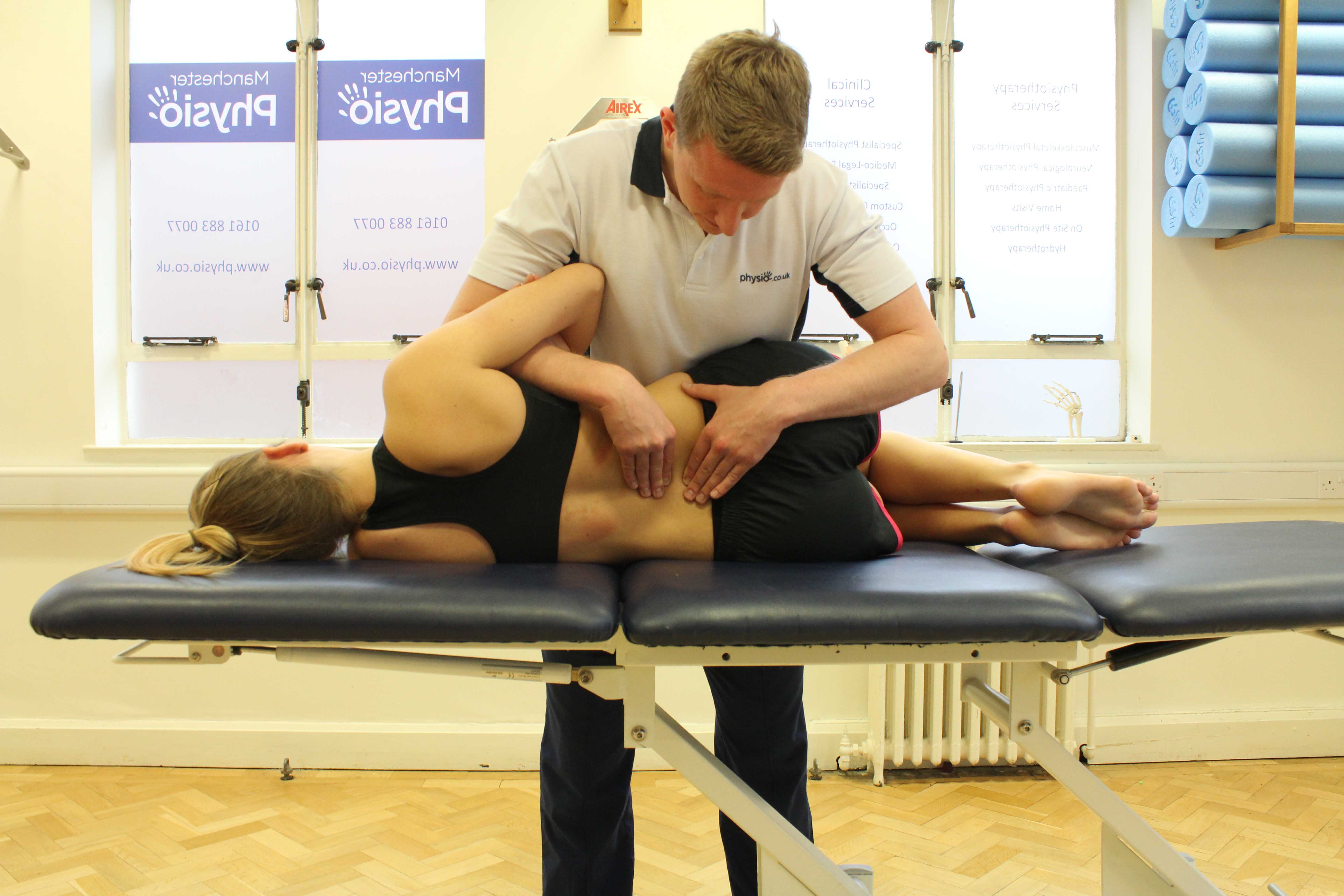 Above: Mobilisations of the lumber vertebrea to relieve pain and stiffness
Benefits of physiotherapy treatment for chronic fatigue include:
Improving energy levels
Increasing physical activity
Enhancing quality of sleep
Improving mood and sense of well-being
Finding new ways to balance work/chores and pleasure
Physiotherapy treatment at Manchester Physio for chronic fatigue will be centred on:
Monitoring activity levels
Setting short and long term targets
Progressive exercise program to enhance energy levels and improve mood. This will include a combination of stretching, strengthening and aerobic activities.
Advice on pacing by stabilising your activity and rests
Advice about good sleep hygiene
Hydrotherapy treatment to relieve any tight muscles and improve physical fitness in a relaxing environment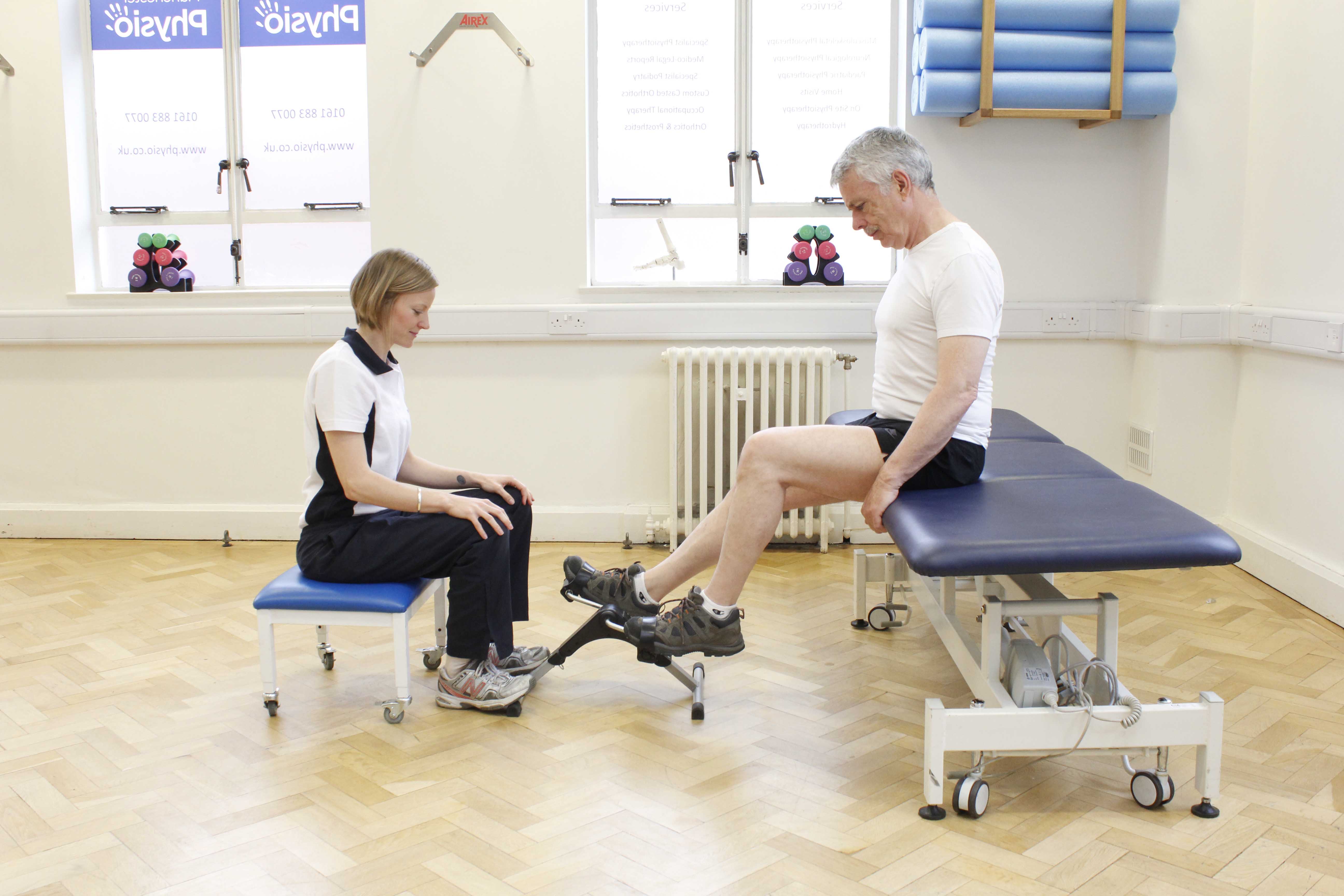 Above: Improving exercise tolerance through gentle physical training
Our physiotherapists at Manchester Physio are experienced at treating people with chronic fatigue and will review your treatment goals/targets on a regular basis to ensure that you reach your maximum potential.
For more information on physiotherapy for chronic fatigue, or to book an appointment please call
0161 883 0077
.