Physiotherapy for Huntingtons disease
Our specialised physiotherapists at Manchester Physio provide individualised assessment and treatment for people with Huntingtons disease. It is important to commence physiotherapy treatment as soon as possible as physiotherapy will benefit a person with Huntingtons disease.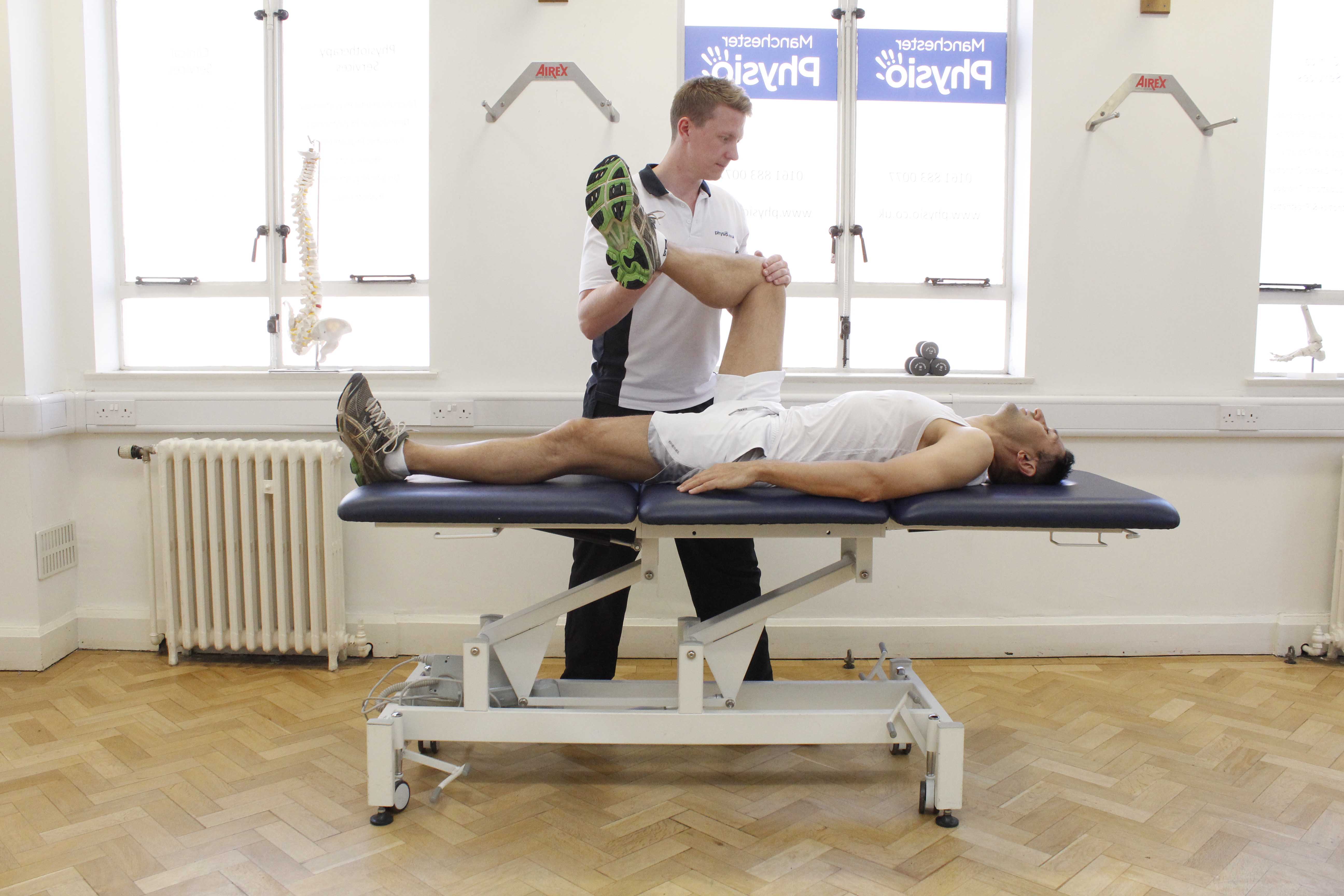 Above: Experienced physiotherapist performing hip and knee stretches and mobilisations to reduce pain and muscle tone.
Benefits of physiotherapy for Huntingtons disease include:
Improving gross and fine motor control
Increasing muscle activity
Reducing stiffness
Enhancing postural stability
Improving cardiovascular fitness
Improving balance
Maximising mobility
Reducing risk of falls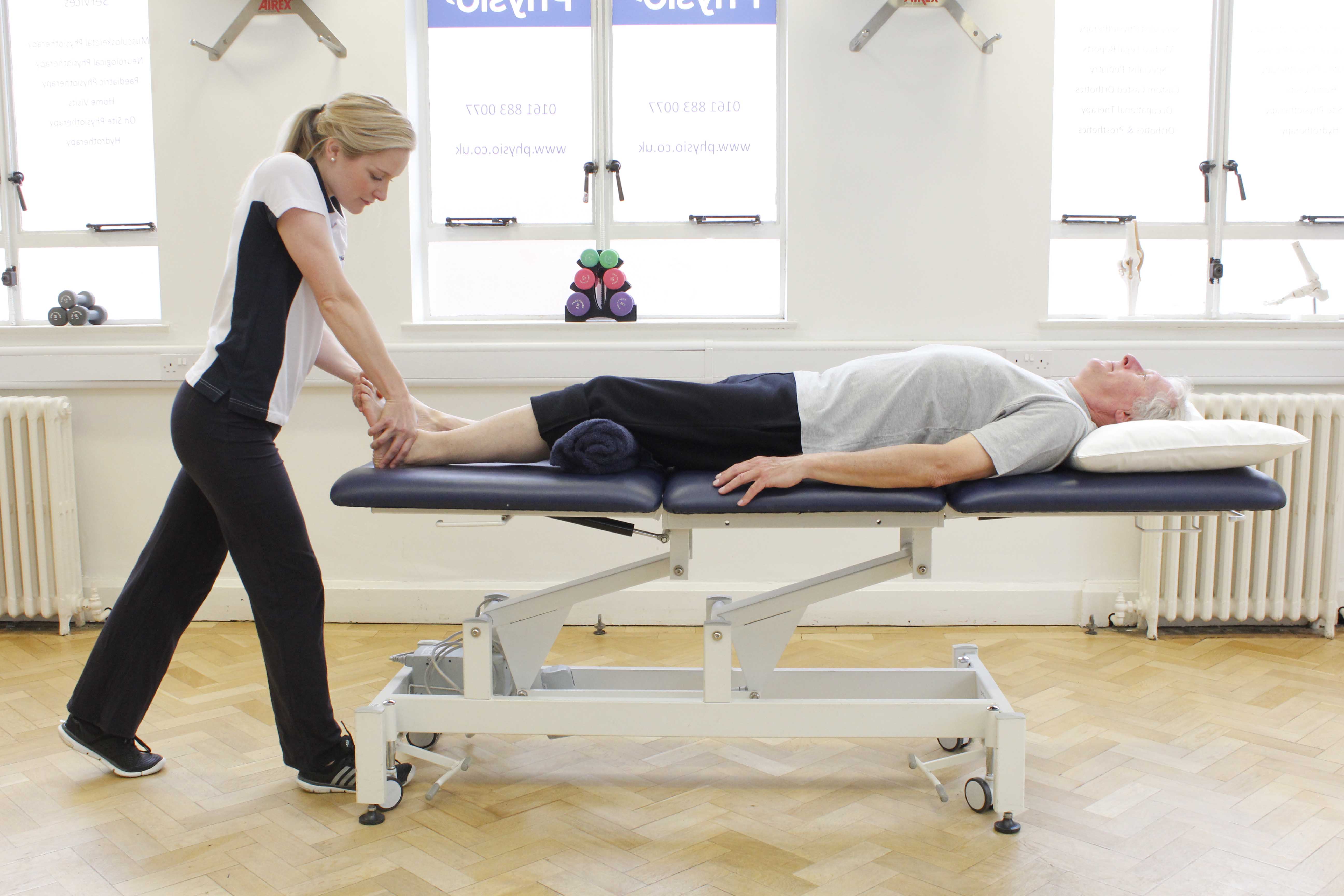 Above: Ankle stretches and mobilisations to relieve pain and stiffness.
At Manchester Physio, our specialised physiotherapists understand that Huntingtons disease can have a significant impact on you and those close to you. Our dedicated physiotherapists at Manchester Physio will improve your function and quality of life by helping you achieve your goals and supporting your through a rehabilitation program specific to you which may include:
Exercises to improve muscle activity and cardiovascular fitness
Transfer rehab
Posture advice to increase comfort and relieve stiffness
Functional activities to increase independence
Passive stretching to relieve pain and stiffness
Balance training to improve awareness of limbs in space and reduce risk of falling
Gait re-education
Hydrotherapy treatment
Advice about walking aids and orthotic devices
Relaxation therapy
At Manchester Physio, our specialised physiotherapists are experience at treating people at different stages of Huntington's disease. Physiotherapy treatment will help you reach you true potential and maintain your functional independence for as long as possible.
For more information on physiotherapy for Huntingtons disease, or to book an appointment please call
0161 883 0077
.