Quad pain is often caused by a direct blow to the muscle during sporting activities.
If the quad muscles have torn (muscle strain) the site of pain is usually well localised in the front of the thigh. Muscle strains occur in the mid belly of the muscle following an increase in running speed or extra distance kicking.
If the pain is variable and not clearly localised it may be referred pain from the hip joint, the sacroiliac joint, the lumbar spine or nerve structures.
Physiotherapy treatment at Manchester Physio following a quad injury will be aimed at:
Reducing pain and swelling
Improving range of movement and preventing stiffness
Improving muscle strength
Preventing re-injury
Promoting recovery
Facilitating return to sporting activities as soon as possible
At Manchester Physio an initial assessment with one of our specialised physiotherapists will identify the cause of your quad pain and an individualised treatment program will be developed which may include:
Ice to reduce swelling
Ultrasound to promote healing
Passive and active stretching exercises to lengthen soft tissue
Soft tissue massage to relieve tension and pain
Structured exercise program including an improved warm up, aerobic training and cool down to get you back to your activities safely and effectively
Muscle strengthening exercises for the trunk, hip and leg muscles once pain and swelling is reduced
Your physiotherapist at Manchester Physio will also advise you on how to pace your activity so that you return to sport and everyday as soon as possible and reduce the risk of re-injury.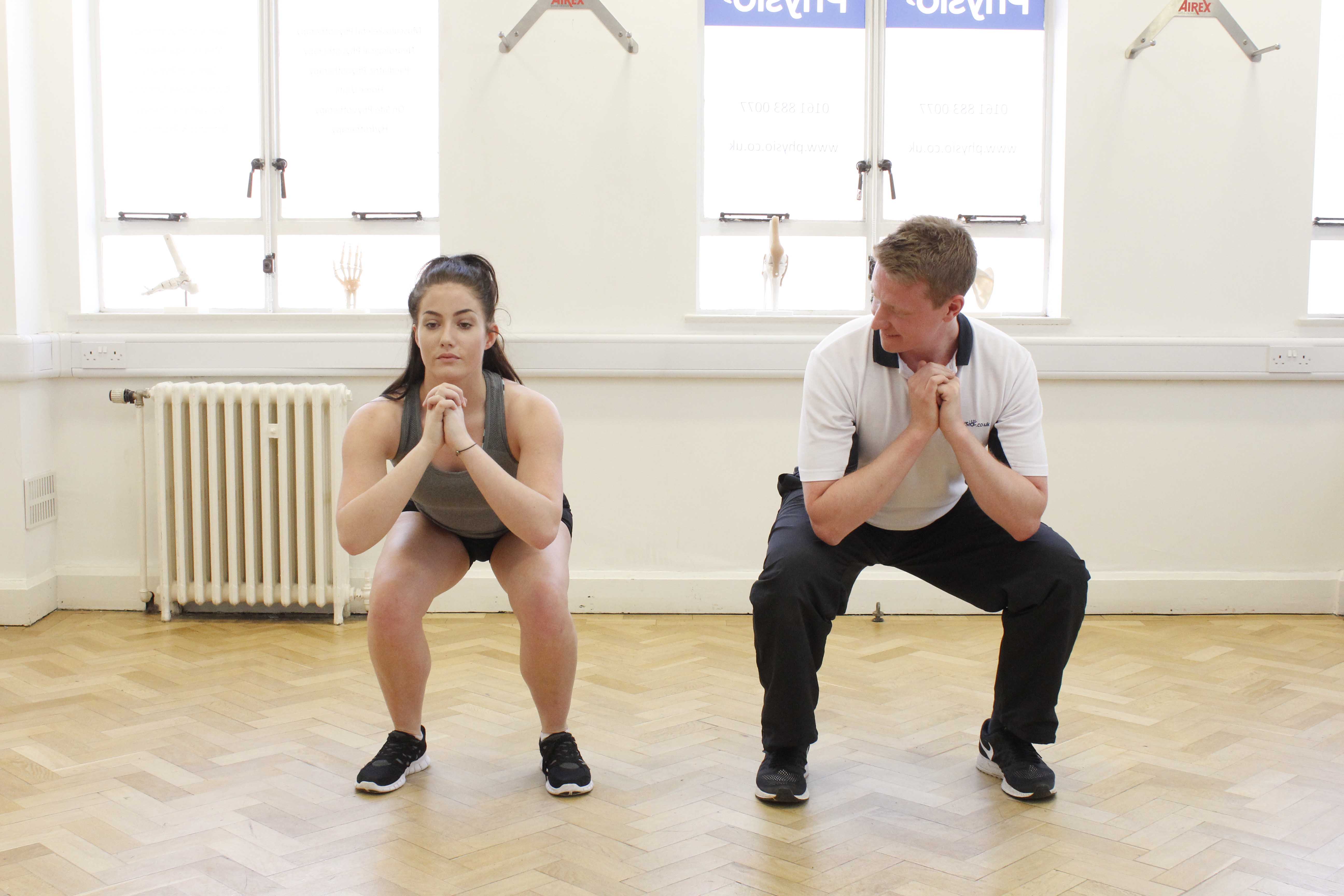 Above: Our physiotherapist assesing a patient suffering with quad pain.
Physiotherapy treatment at Manchester Physio will promote healing, reduce pain and improve muscle strength and flexibility and speed up your recovery.
For more information about physiotherapy for quad pain, or to book an appointment please call
0161 883 0077
.