Physiotherapy for Multiple Sclerosis
At Manchester Physio, we have trained and experienced neurological physiotherapists who provide specialist advice and treatment for people with Multiple Sclerosis (MS). Our neurological physiotherapists at Manchester Physio will help you realise your physical potential by improving mobility, muscle strength and flexibility and increasing energy levels so you can continue with everyday activities with independence and confidence.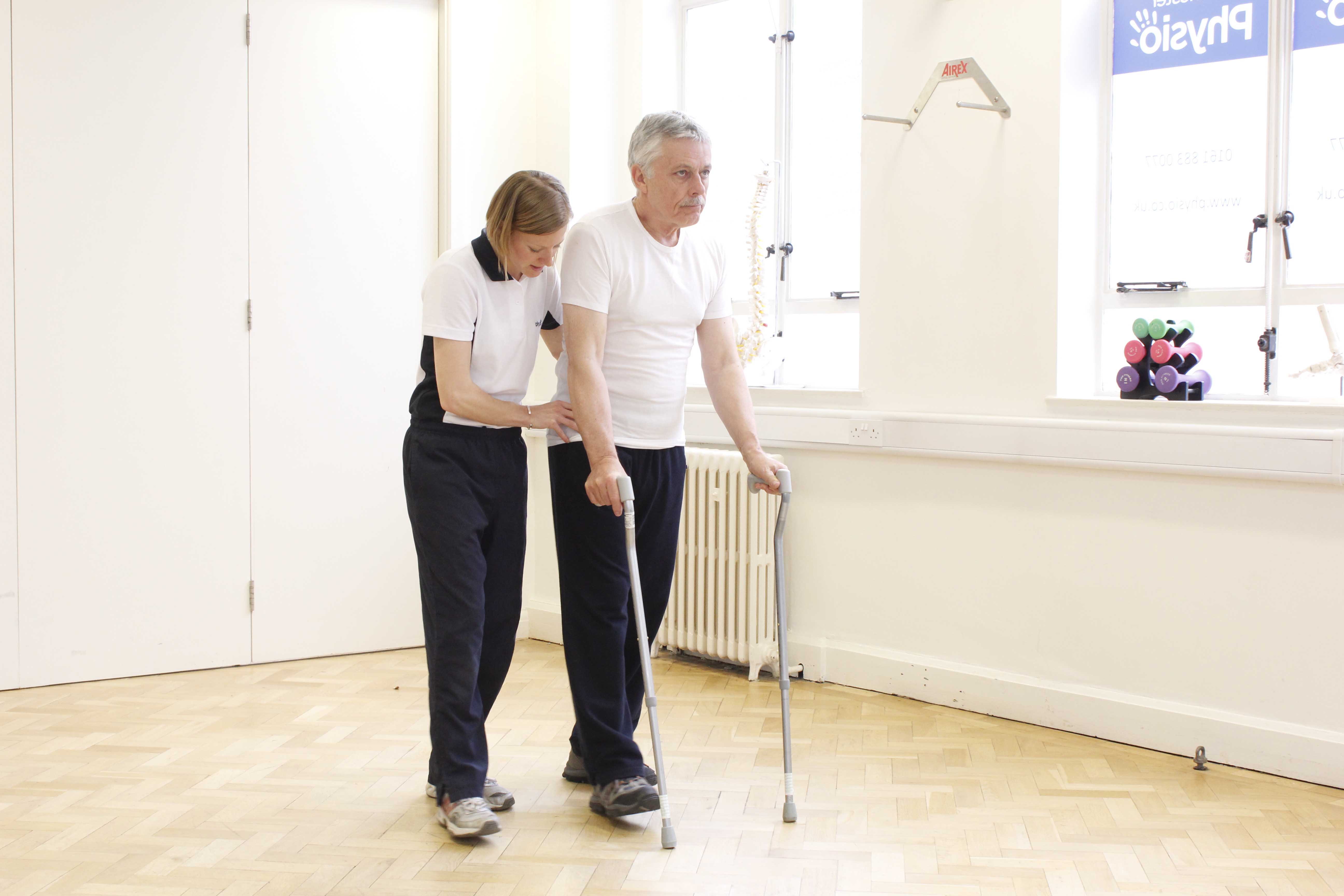 Above: Neurological physiotherapist supervising mobility exercises using a pair of walking sticks
Benefits of physiotherapy for MS at Manchester Physio include:
Improving mobility
Enhancing muscle strength
Increasing range of movement
Improving balance
Increasing energy levels
Reducing muscle spasm
Managing pain and stiffness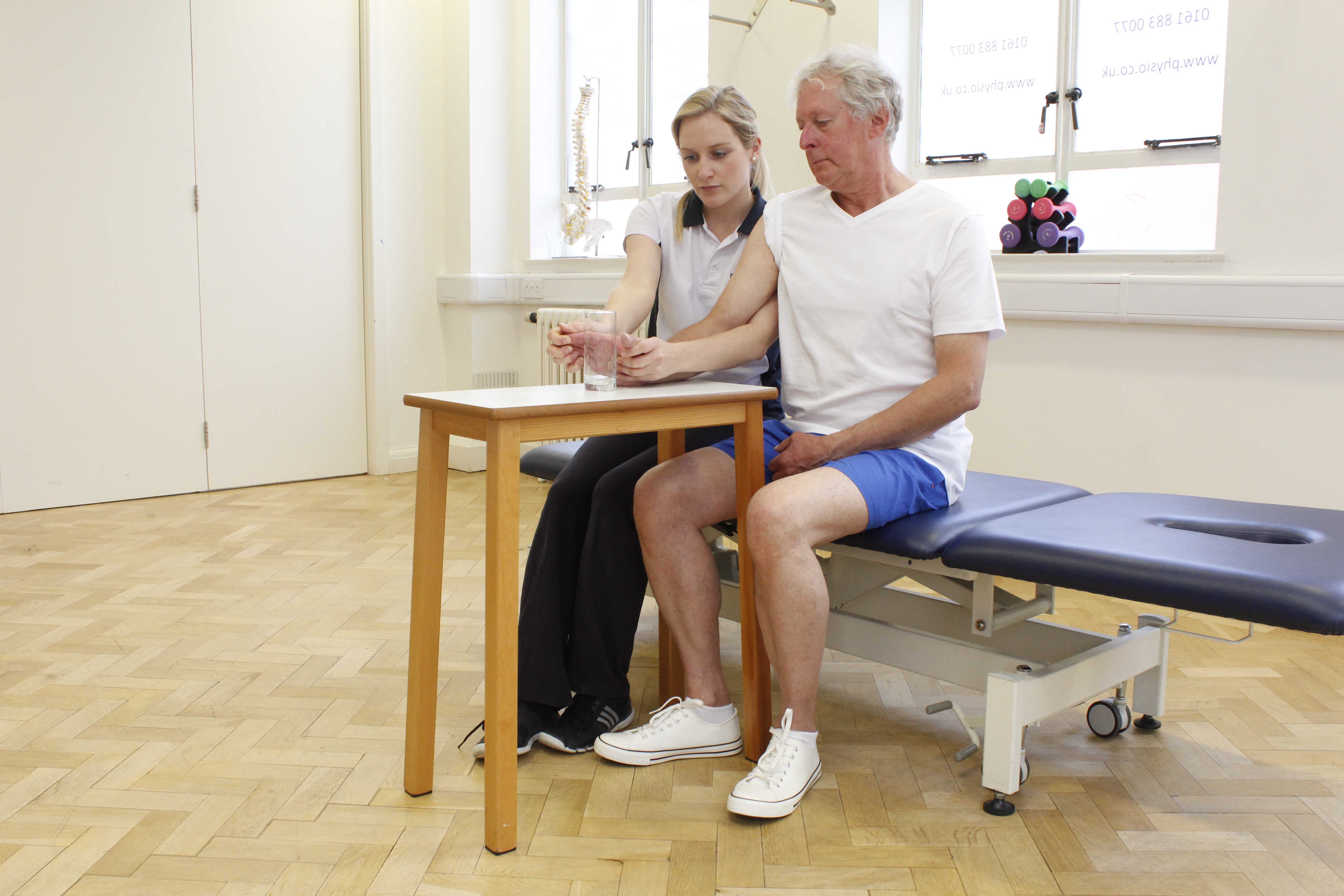 Above: Neurological physiotherapist assisting with functional grip exercises
At Manchester Physio our specialist physiotherapists also provide advice and support when symptoms are changing, or during the recovery phase after a relapse.
Your physiotherapist at Manchester Physio will first assess how your current symptoms are affecting your daily life, in order to develop a structured rehabilitation programme suited to you, which may include:
Practicing functional activities such as transfers, sit to stand, standing balance and mobility to improve technique, confidence and success
Activities to facilitate normal movement patterns making functional tasks easier to achieve.
Balance training in different positions to promote independence with transfers and mobility.
Correcting posture in lying, sitting and standing to increase comfort and reduce stiffness and spasticity.
Active range of movement exercises to keep muscles strong and strengthen those that are weak
Muscle stretching to relieve stiffness or spasms and keep joints flexible.
Advice on walking aids, ankle braces or orthotic devices to aid everyday activities and reduce risk of falling
Hydrotherapy treatment to stretch and strengthen muscles as much as possible.
At Manchester Physio, your physiotherapist will set goals tailored around your needs and lifestyle so that you reach your maximum potential. Neurological physiotherapy at Manchester Physio, will also teach you techniques to help promote recovery during flare ups, which will increase your independence and make everyday tasks easier to achieve.
If you would like more information on physiotherapy for multiple sclerosis, or to book an appointment please call
0161 883 0077
.