Physiotherapy for Parkinsons disease
Physiotherapy treatment for Parkinsons disease at Manchester Physio will promote physical function by improving mobility and independence with everyday tasks.
Our specialised physiotherapists at Manchester Physio commonly treat individuals with Parkinsons disease and teach people to walk better, stay active and manage the risk of falling. At Manchester Physio, physiotherapy treatment will increase muscle strength, joint flexibility and balance.
Benefits of physiotherapy for Parkinsons disease at Manchester Physio include:
Improving function - such as rolling, sit to stand, walking and dressing
Improving transfers
Keeping muscles strong to maximise mobility
Relaxing rigid muscles and joints
Reduce freezing
Increasing energy levels
Promoting smooth and efficient movement
Improving balance
Reducing risk of falling
Improving posture
Improve quality of life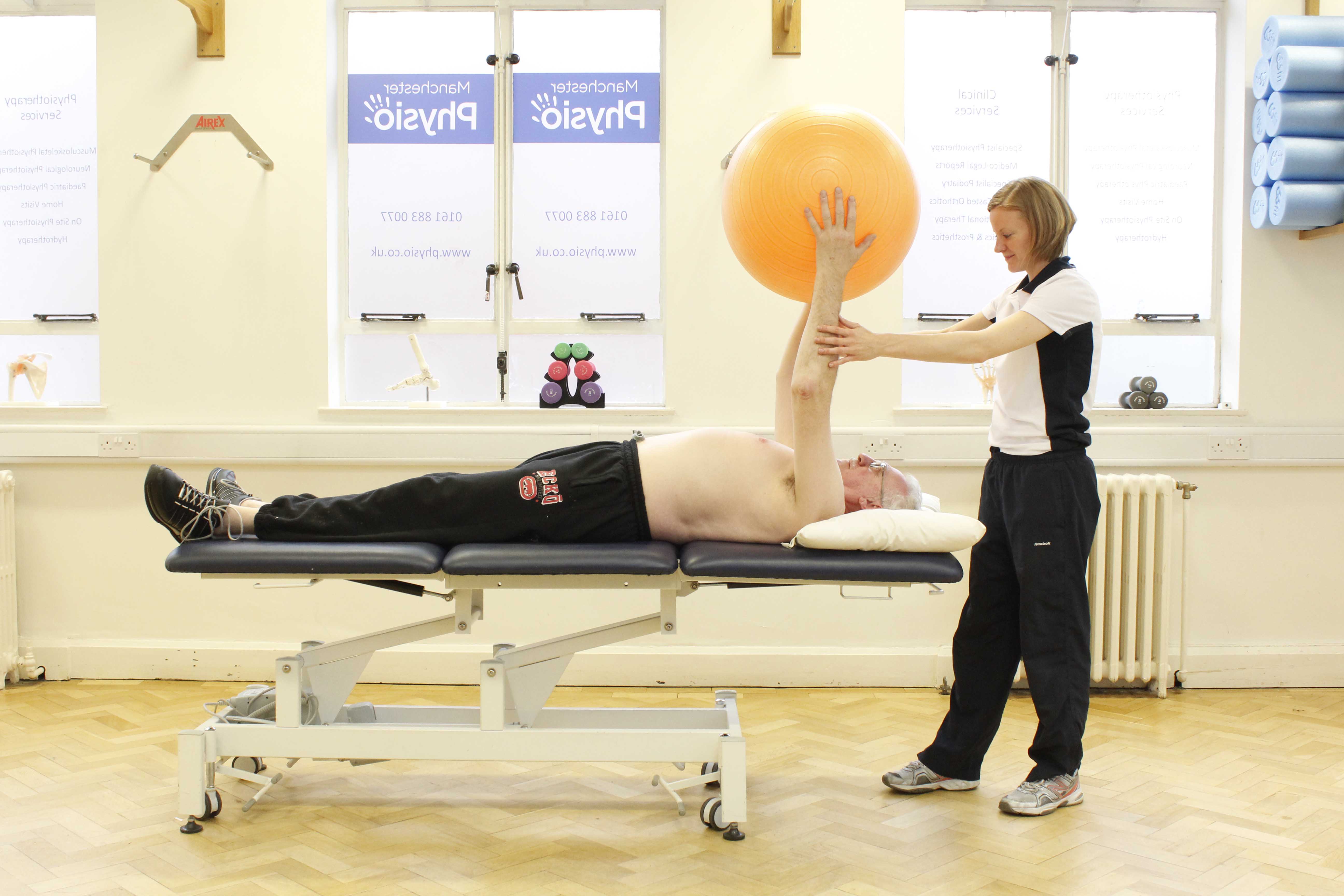 Above: Active mobility exercises for the uper limbs supervised by a specilaist Neuro Physiotherapist
Your physiotherapist will either assess you at home or in the clinic to see how Parkinson disease is impacting on your everyday function. Treatment goals will then be set with you and those close to you to ensure you reach you maximum physical potential. Physiotherapy treatment at Manchester Physio will be centred on:
Active and passive range of movement exercises to increase muscle activity, making transfers and walking easier to achieve
Muscle stretching exercises to keep joints flexible
Exercises to help relax rigid muscles and joints to maintain a good posture and make movements smooth and efficient
Balance training
Activities to improve posture and comfort in lying, sitting and standing
Cueing and movement strategies to reduce the effects of freezing
Advice on aids and adaptations to the home to improve safety
Specialised neurological physiotherapy treatment at Manchester Physio will help you live the best life as possible by improving your physical function and independence with transfers and mobility
If you would like more information on physiotherapy for Parkinsons disease or to book an appointment please call
0161 883 0077
.