Some people require orthopaedic surgery following a knee injury.
Physiotherapy treatment must commence from the time of injury, not surgery, as this may be months later.
Pre-operative physiotherapy
Pre-operative physiotherapy starts with acute injury management and progresses to improving strength and range of movement to allow accelerated post-operative recovery.
Pre-operative physiotherapy may include:
Ice and heat therapy in the initial stages to reduce pain and swelling
Advice about the modify activity
Stretching the muscles in the leg and hips
Strengthening exercises
Soft tissue massage to lengthen any tight muscles around the knee and reduce pain
Taping
Information about your surgical procedure and what to expect afterwards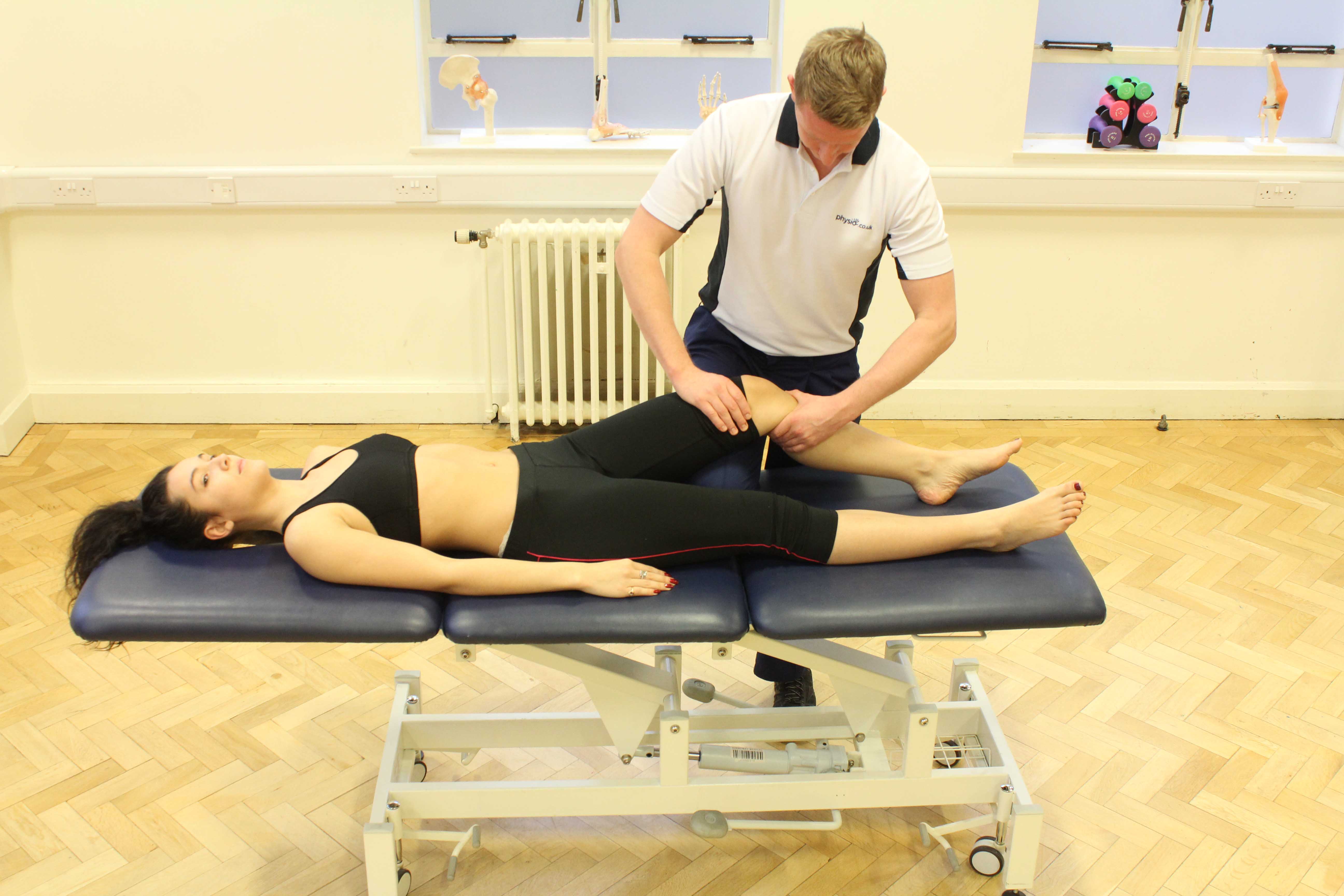 Above: Our physiotherpaist will undertake a thorough assesment of your knee and help you get back on track following any trauma or operations.
Post-operative physiotherapy
Our physiotherapists at Manchester Physio commonly treat people following knee operations such as arthroscopies, meniscectomies, ligament reconstructions and knee replacements to promote healing and enhance recovery.
Post-operative physiotherapy may include:
Heat therapy to relax tight and painful muscles
Ultrasound to accelerate healing
Gait training with or without a walking aid and practising to gradually weight bear on your affected leg to encourage healing and improve independence
Practising transfers such as getting up from sitting, getting on/off the bed, chair, commode
Practising stairs
Exercise program once pain has settled to improve strength and flexibility in the leg and hip muscles.
Exercises to improve physical fitness
Core stability exercises
Balance training
Advise on how to modify activity and when to progress exercises safely.
Physiotherapy treatment will be individualised and tailored upon your current symptoms and level of function to improve your mobility and increase your independence with everyday activities.
At Manchester Physio, physiotherapy treatment before and after your knee operation will ensure you get back to the activities you enjoy to the best of your ability.
For more information to see if you would benefit from physiotherapy, or to book an appointment please call
0161 883 007
.