At Manchester Physio, we offer individualised and specialised physiotherapy treatment following your surgery. Post-surgery rehabilitation at Manchester Physio will relieve pain, increase range of movement and muscle strength and minimise the potential of re-injury. A graduated treatment programme will be developed between you and your physiotherapist in order to promote return to the activities you enjoy as soon as possible.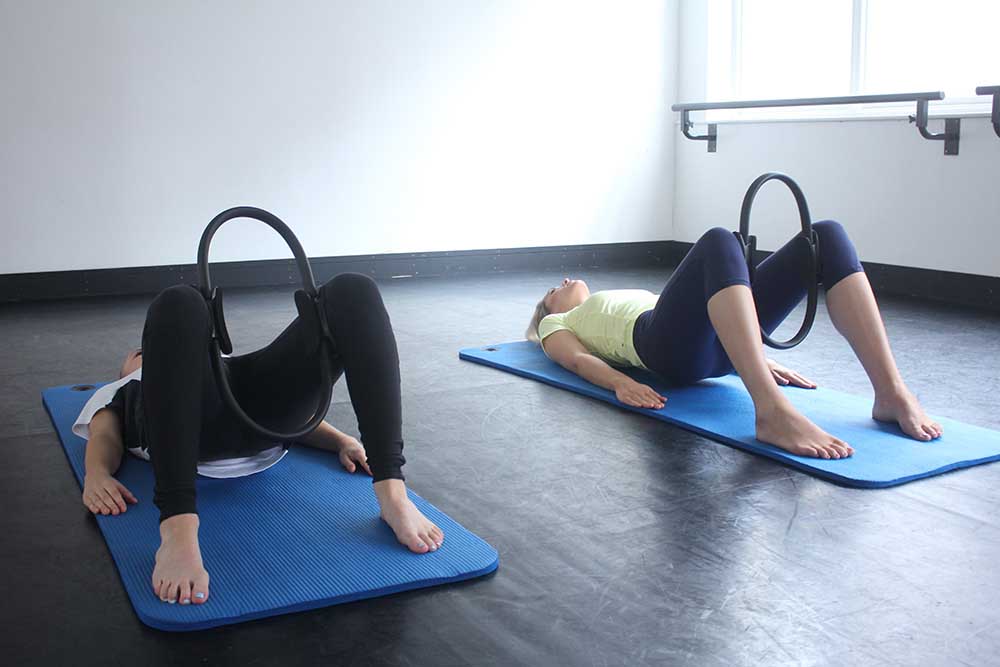 Above: We offer specialised post surgical rehabilitation to help you you get back on track
Benefits of physiotherapy treatment following your surgery may include:
Decreasing pain and swelling
Restoring and maintaining full range of movement
Increasing muscle strength
Improving mobility
Promoting independence with transfers, getting in and out of the bath, getting up and down the stairs
Facilitating functional activities such as dressing, washing and shopping.
Increasing safety around your home
Improving quality of life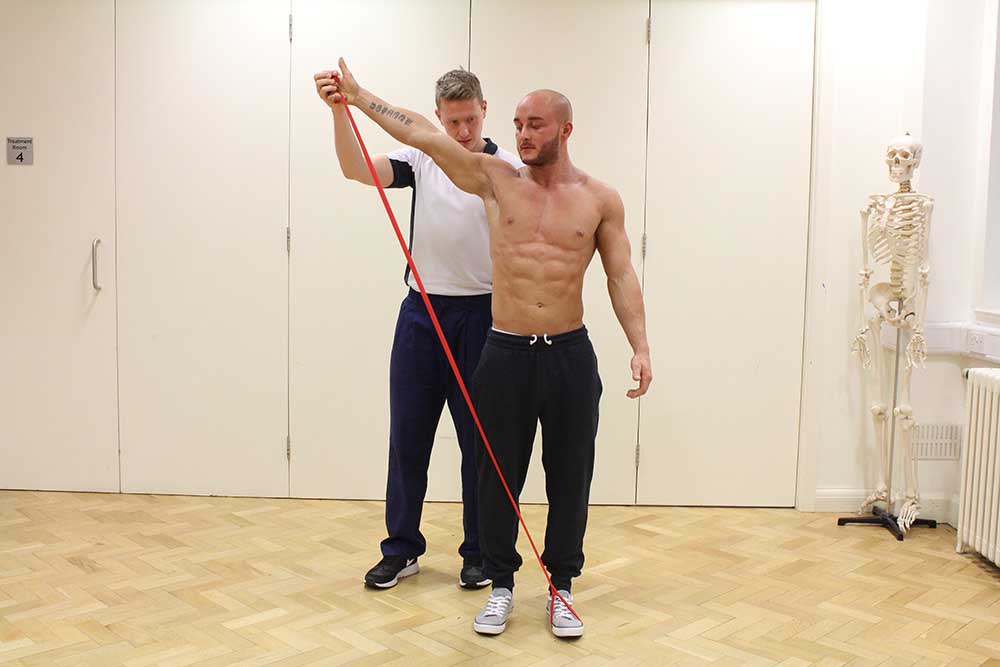 Above: Physiotherapist guiding some resisted active stretches as part of a broader rehabilitation plan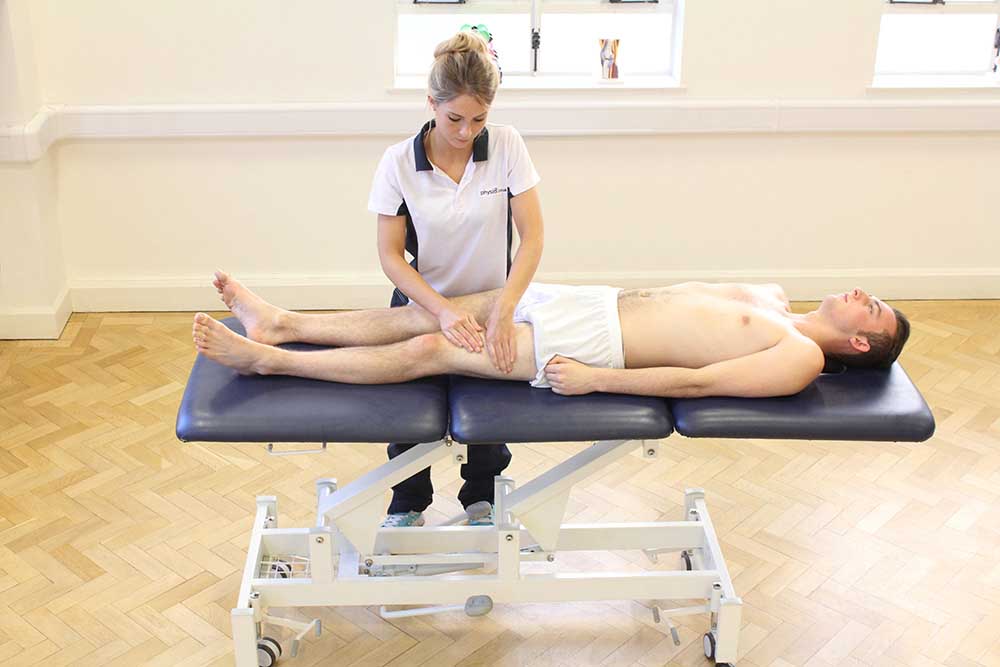 Above: Soft tissue massage is used post surgery to disperse excess swelling from the wound site
Physiotherapy treatment following your surgery may include:
Hands on techniques including joint mobilisation
Strengthening and stretching exercises
Electrotherapy such as ultrasound, and heat or ice when appropriate to reduce swelling and relieve pain
Teaching you how to mobilise with the use of assistive devices, such as crutches and a walker to increase safety
Balance training
Hydrotherapy
Our motivated physiotherapists commonly treat individuals following their surgery who go on to make long term improvements. Your physiotherapist at Manchester Physio will help you reach your maximum potential with daily tasks. Surgical rehabilitation will improve your independence and quality of life.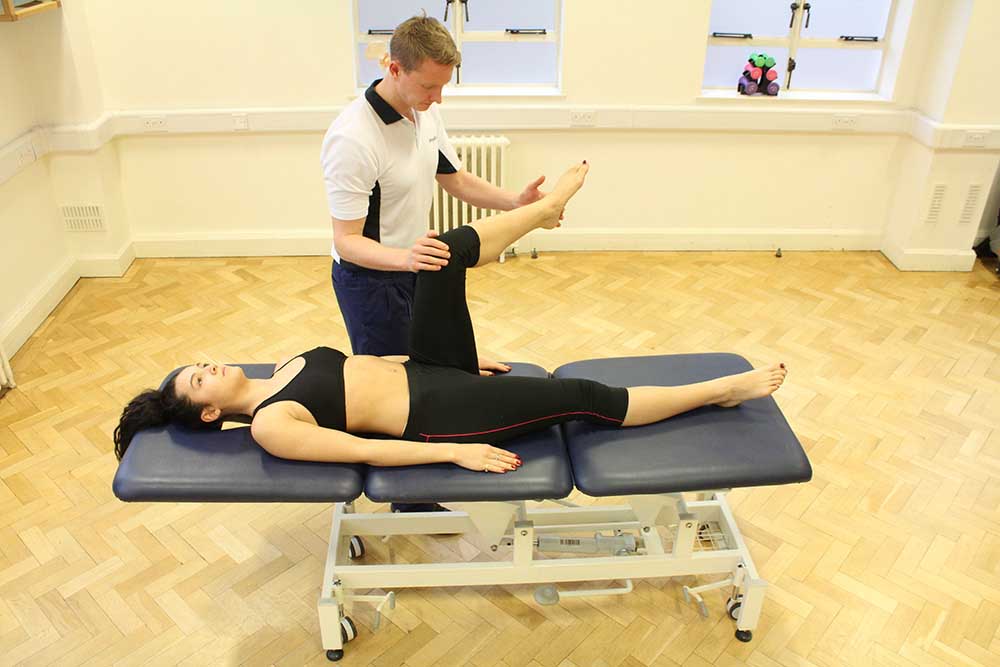 Above: Mobilisations and stretches as part of a rehabilitation programme post surgery
For more information on how rehabilitation following your surgery can help please call Manchester Physio now on
0161 883 0077
or to book an appointment please contact us.