Physiotherapy for muscular dystrophy
At Manchester Physio, we provide specialist physiotherapy treatment for people with muscular dystrophy shortly after onset of the illness and for period of time, to improve independence in standing, walking and everyday activities.
Our neurological physiotherapists are experienced at treating people with muscular dystrophy and will tailor treatment to you needs for the best possible outcome.
Benefits of physiotherapy treatment for muscular dystrophy at Manchester Physio include:
Maintaining muscle strength in order to delay muscle wastage
Improving range of movement and flexibility
Reducing pain and stiffness
Improving posture
Improving balance and coordination
Maximising mobility
Maximising independence with functional activities
Improving quality of life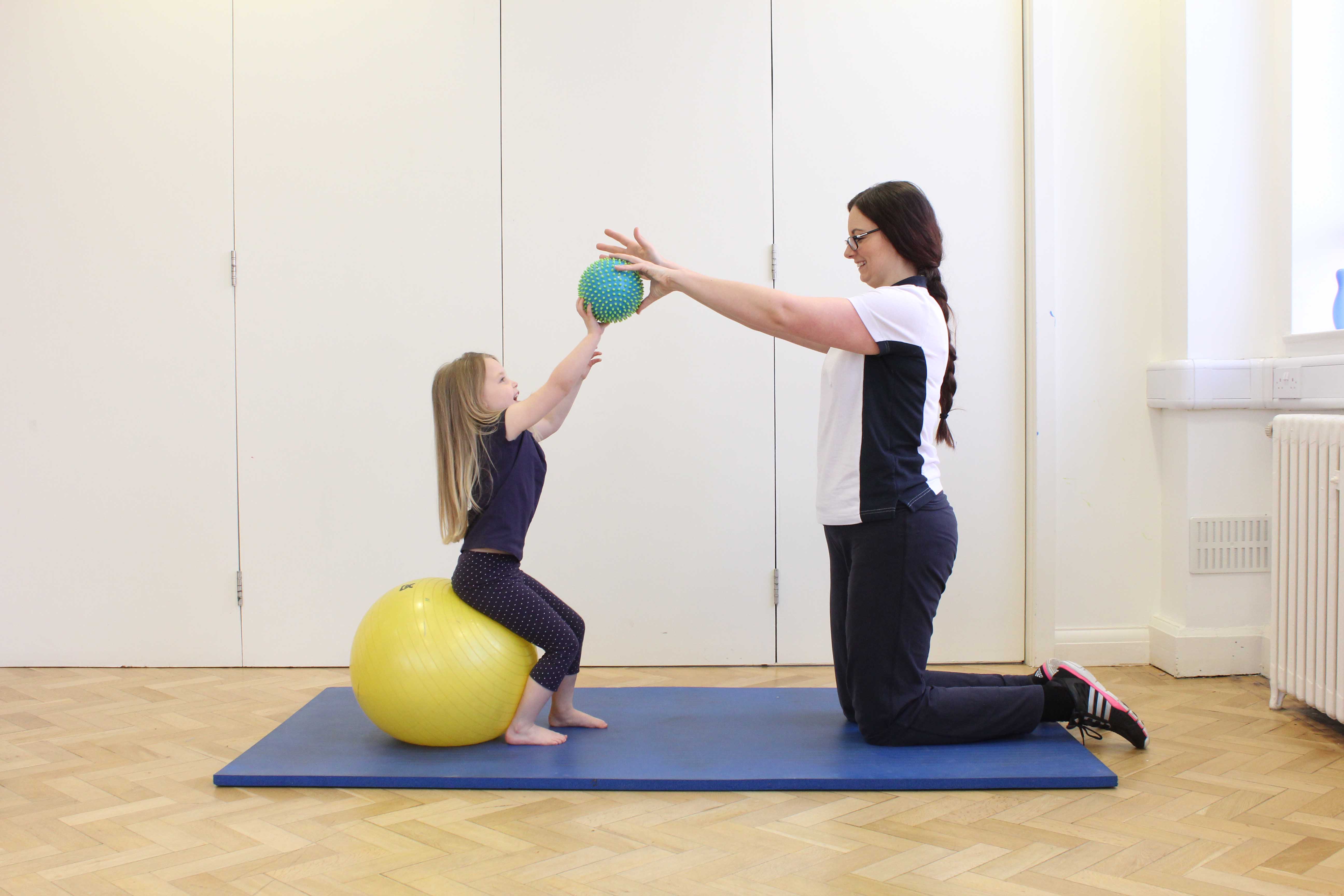 Above: Functional electrical stimulation used to facilitate normal dorsifexsion to improve mobility
One of our specialist neurological physiotherapists at Manchester Physio, will carry out a detailed assessment to see how muscular dystrophy affects you. Physiotherapy treatment at Manchester Physio will help you keep as active as possible in a safe and effective way and maximise your true potential by developing progressive treatment goals tailored to you. At Manchester your rehabilitation program may include:
Stretching to reduce muscle tension and lengthen tight muscles
Structured exercise programme to increase muscle strength and energy levels as well as independence with daily tasks
Passive and active movement of joints to improve flexibility and help maintain muscle strength
Postural advice to increase comfort when lying and sitting
Balance training
Advice on mechanical support such as wheelchairs walking aids and orthotic devices in order to maintain functional ability
Hydrotherapy to stretch and strengthen muscles
Breathing control and assisted coughing if appropriate to maintain a clear chest
At Manchester Physio, your rehabilitation program will depend on the severity of your condition and your current level of physical function. Your treatment goals will be monitored on a regular basis to ensure you are getting the most out of your treatment and continue with the activities you enjoy with confidence and success.
If you would like more information on physiotherapy for muscular dystrophy or to book an appointment please call
0161 883 0077
.