Work related injuries
Manchester Physio is keen to establish partnerships with local businesses to help them manage one of the biggest causes of absence from work.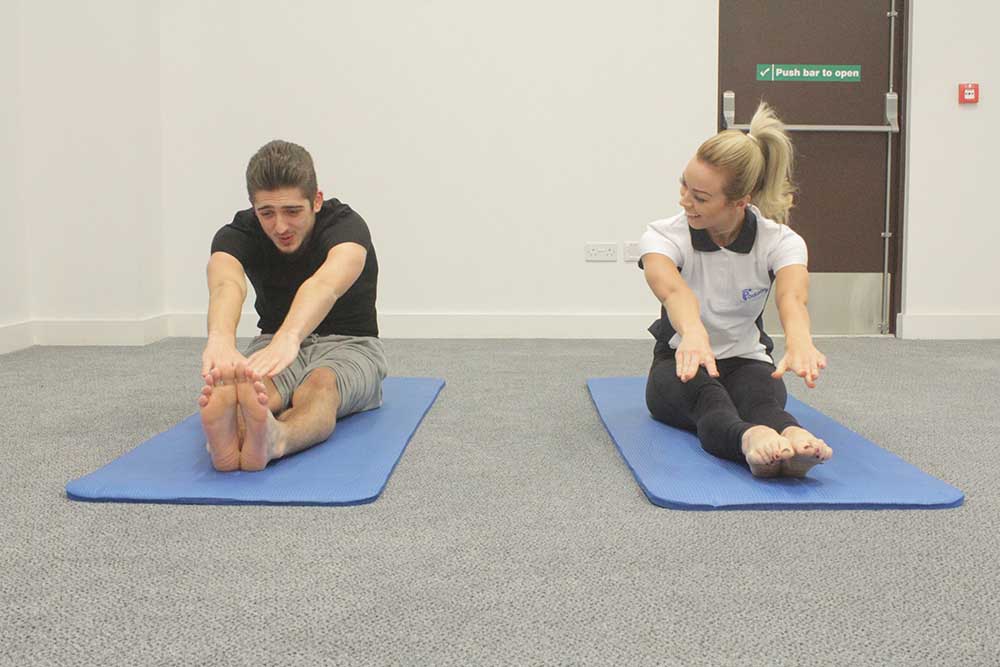 Above: Stretching can help reduce the likelihood of injury occuring
Injuries at work can often cause severe and debilitating symptoms such as pain, numbness and tingling. These often lead to reduced productivity of staff, increased sickness absence, and temporary or permanent disability. Common causes include;
repetitive or forceful movements
heavy lifting or the moving of heavy objects
poor ergonomics (workstation or equipment set up)
poor posture
exposure to vibration
generally unsafe work environments
Evidence shows the longer a person is off work the less likely they are to return, therefore, Manchester Physio aim to:-
prevent and minimise the incidence of musculo-skeletal disorders in the work place
provide early access to physiotherapy assessment and treatment
work with employers and employees to help patient's stay at work or return as soon as possible
encourage physical activity, good posture and self-management strategies at work and at home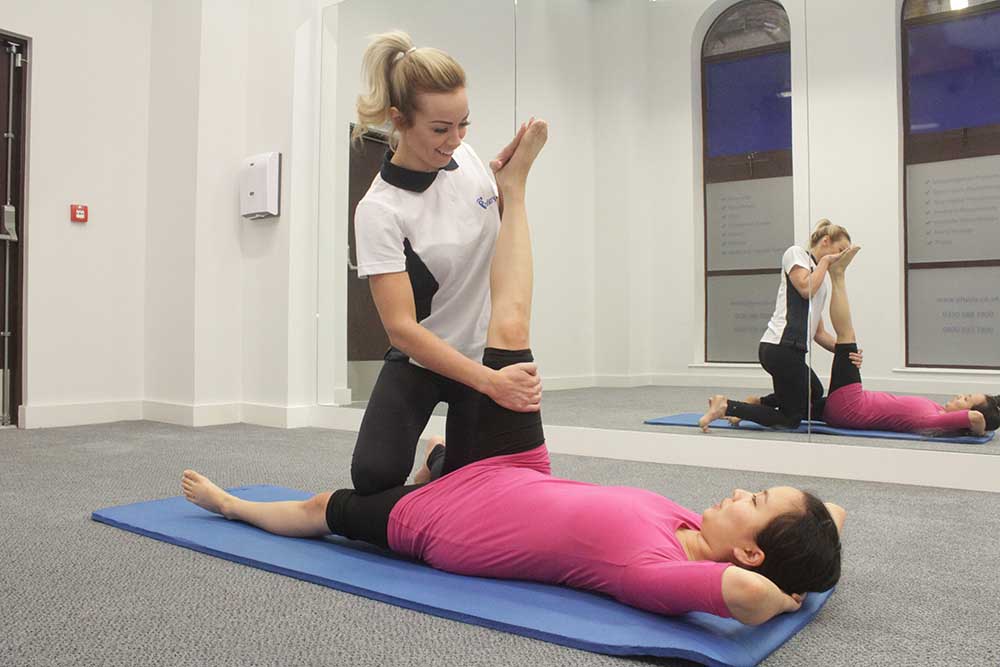 Above: Our friendly and supportive physiotherapists can demonstate a variety of effective stretches.
Road Traffic Accidents
Road traffic accidents are a common cause of musculoskeletal injury. These injuries are caused by both direct trauma and, in the case of "whiplash", the acceleration / deceleration associated with a road traffic accident. These injuries are often very debilitating and require early assessment and treatment by a physiotherapist. Any area of the body can be injured and the severity is often dependent on the size and direction of the impact received. Common conditions caused by road traffic accidents are:
Whiplash
Back pain
Thoracic (chest) pain
Shoulder pain
Knee pain
TMJ (jaw) pain
To arrange an appointment
book online
, call now on
0161 883 0077
or email:
office@manchesterphysio.co.uk