What is fat pad syndrome?
Fat pad syndrome is characterised by pain over the centre of the heel which often feels like a deep bruise. The fat pad aids in cushioning and protecting the heel. When the heel gets injured, the fat pad stretches losing some of that cushion, which can make weight bearing very uncomfortable.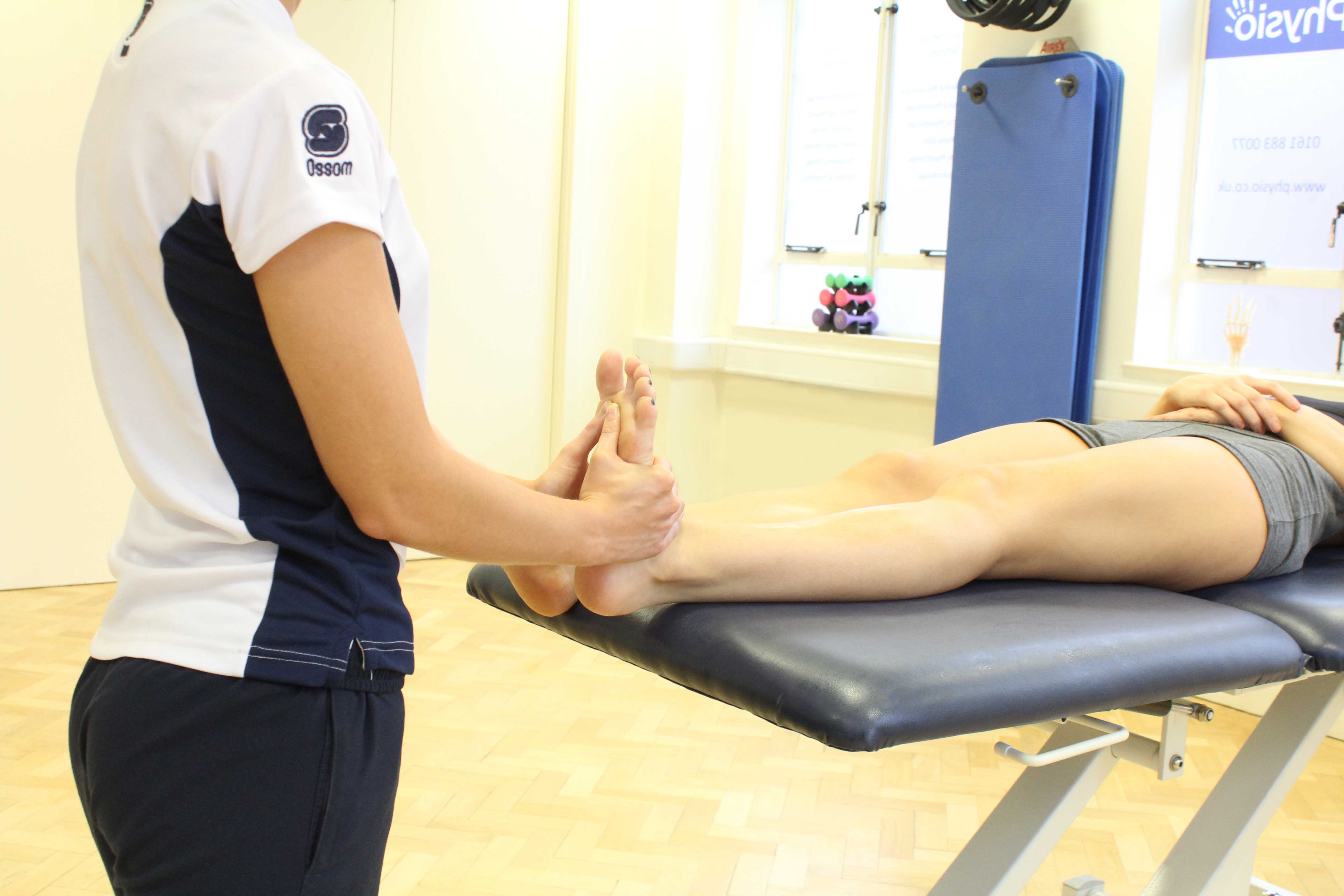 Above: Trigger point massage of the planta fascia under the foot.
What causes fat pad syndrome?
Fat pad syndrome can be caused by a direct blow to the heel such as fall onto the heels or chronically from excessive heel strike with poor heel cushioning.
What are symptoms/effects of fat pad syndrome?
Symptoms of fat pad syndrome may include:
Pain in the heel, usually on the middle of the heel which is aggravated by walking barefoot on hard surfaces like ceramic tile, concrete, hardwood floors, etc.
A deep, dull ache that feels like a bruise.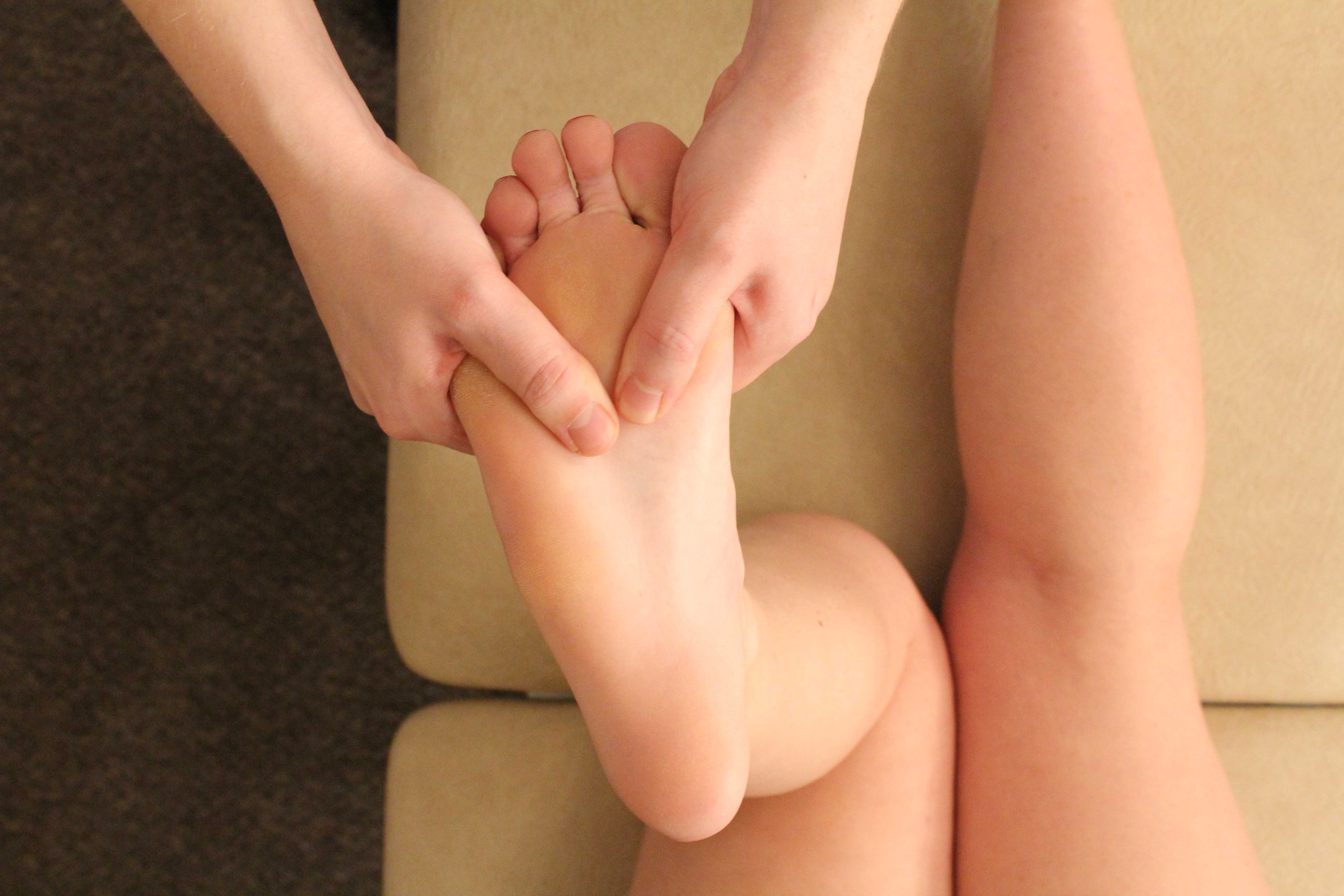 Above: Trigger point massage of the planta fascia under the foot.
Diagnosis of fat pad syndrome
Diagnosis of fat pad syndrome can be confirmed by a physiotherapist or a doctor after a thorough examination of your foot and heel.
Physiotherapy for fat pad syndrome
Physiotherapy treatment will reduce your pain and accelerate healing and cushioning of the heel so that you can get back to your hobbies much quicker and with more confidence.
An initial assessment with one of our specialised musculoskeletal at Manchester Physio will confirm a diagnosis and identify the cause of your injury.
Your physiotherapist at Manchester Physio will then develop a treatment program which may involve:
Advice on how to modify activity
Advice about appropriate footwear, insoles and heel raises
Taping the heel to provide pain relief and compress the soft tissue under the heel giving more protection to the bone.
Ultrasound to promote healing of the fat pad
Stretching and strengthening program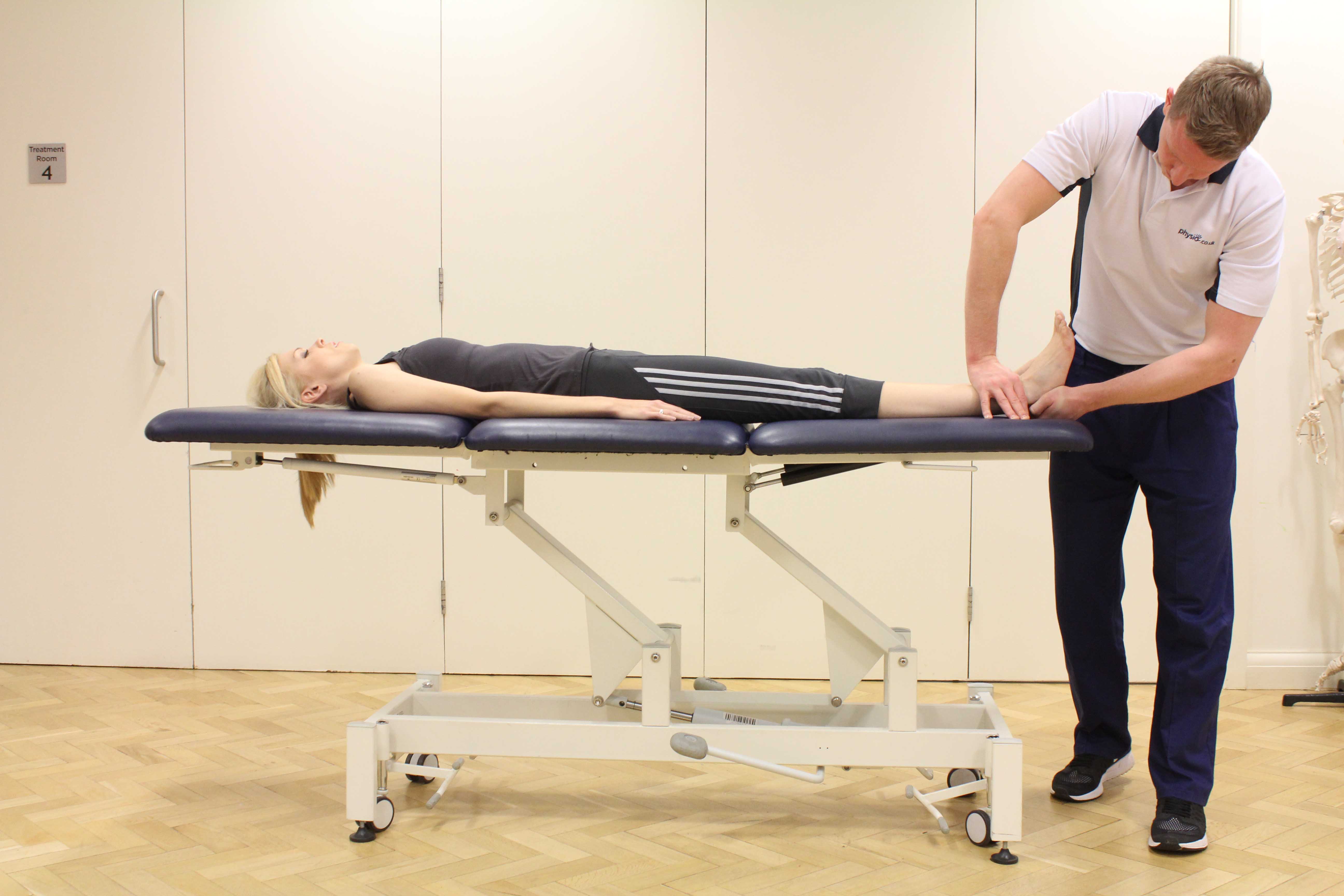 Above: Foot and ankle assessment conducted by specialist MSK physiotherapist
Physiotherapy treatment will be tailored to your current symptoms and lifestyle to ensure you make the best progress and continue you to make long term improvements.
If you would like more information on how physiotherapy can help you, or to book an assessment please call
0161 883 0077
.