Physiotherapy for myopathy
Specialised physiotherapy at Manchester Physio will help a person with a myopathy.
Our neurological physiotherapists at Manchester Physio will guide you through a structured treatment program to help you manage your symptoms and improve your independence with everyday tasks.
Benefits of physiotherapy for myopathy include:
Improving physical function
Enhancing independence with daily activities
Improving balance
Enhancing joint range of movement
Improving self-esteem
Improving mobility
Maximising muscle strength
Enhancing quality of life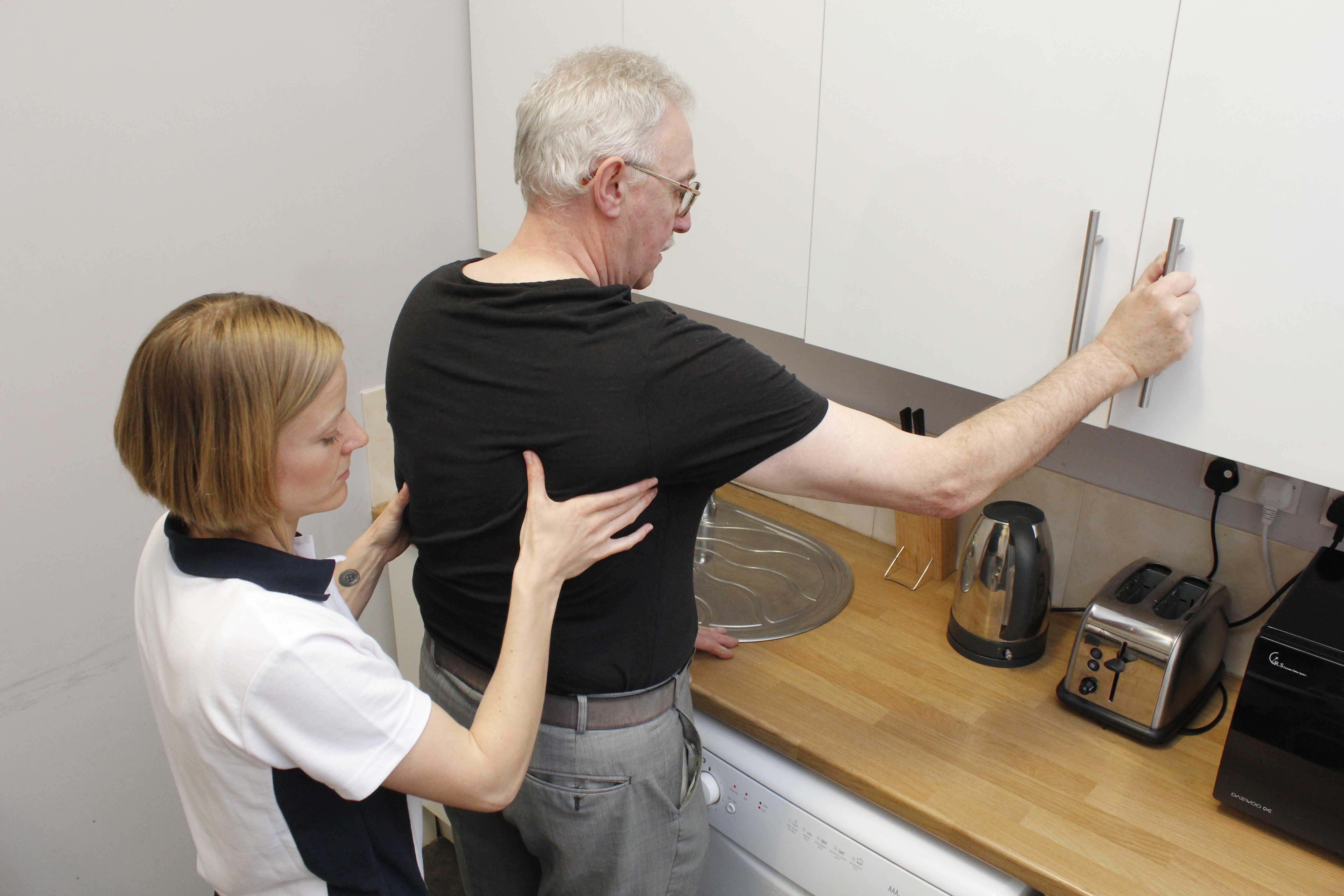 Above: Practicing functional exercises to gain greater independance in daily life.
At Manchester Physio, physiotherapy treatment will also slow the development of physical symptoms of myopathy so that you can continue with mobility and everyday tasks with success. Physiotherapy treatment at Manchester Physio will depend on you individual needs but may include:
Muscle strength training to keep muscles strong for as long as possible and maximise mobility and physical function
A structured exercise program to improve balance, coordination, flexibility and endurance.
Stretching exercises to lengthen tight muscles and ease muscle spasms
Correcting and varying posture in lying, sitting and standing to increase comfort.
Advise about mobility aids and orthotics.
Hydrotherapy treatment to relieve pain and stiffness and strengthen and stretch muscles
Physiotherapy treatment at Manchester Physio will be tailored to your goals to improve your confidence, independence and quality of life.
For more information on physiotherapy for myopathy, or to book an appointment please call
0161 883 0077
.