To use the upper limb, whether in sport or everyday activities demands a well functioning elbow. Common conditions that we assess and treat at Manchester Physio that affect the elbow include: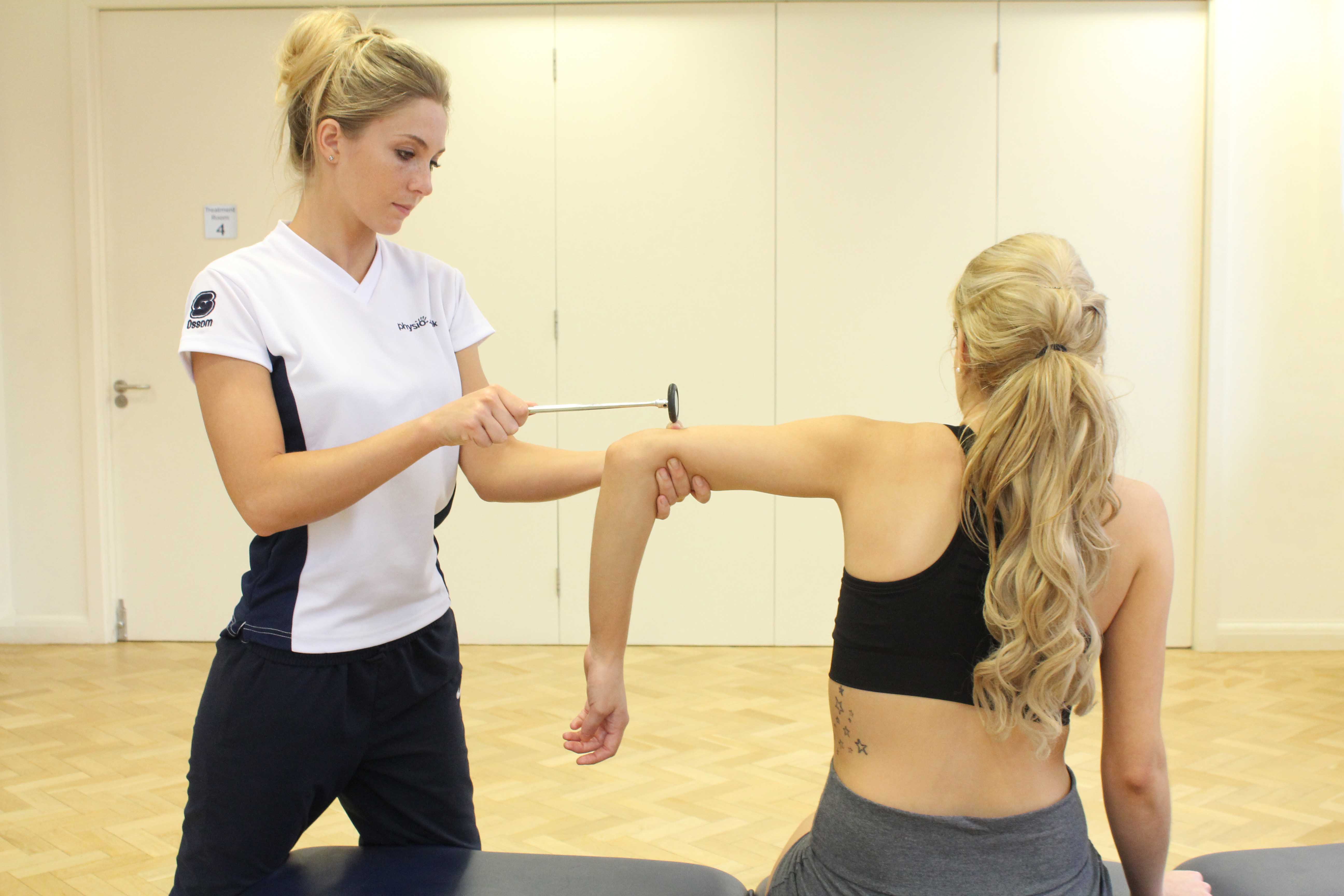 Above: Soft tissue and joint mbilisations of the elbow
Our physiotherapists at Manchester Physio use a combination of treatments to resolve these frustrating and often debilitating injuries. These include massage, stretching of muscles, mobilisation and manipulation to the neck and upper spine, strapping and a detailed functional rehabilitation program that addresses strengthening, the correction of predisposing factors and a graduated return to activity.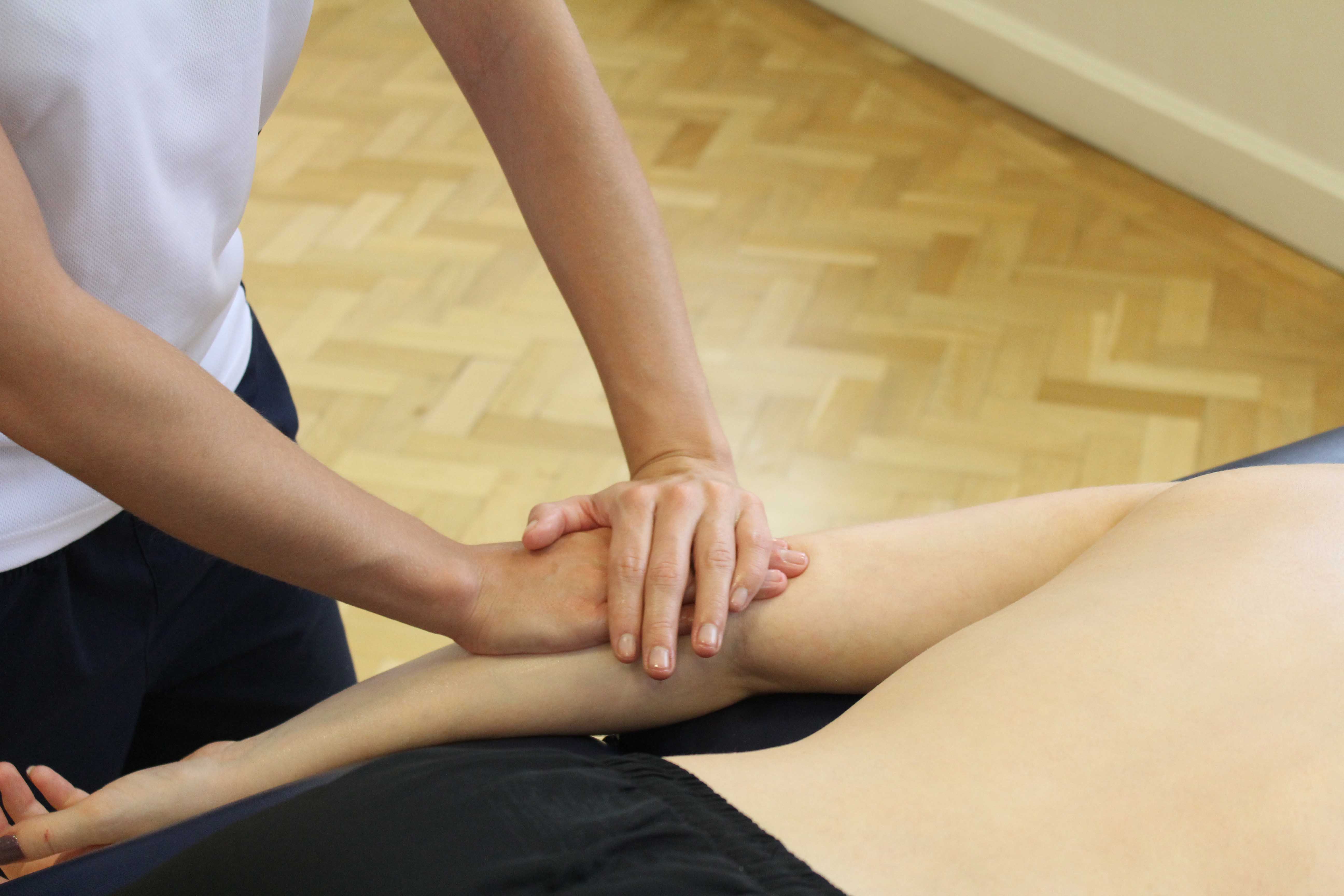 Above: Golfers elbow is causes by inflammation around the tendon of the elbow and is most commonly caused by overuse of the forearm and wrist.
For more information about physiotherapy for elbow problems, or to book an appointment please call
0161 883 007
.