Dizziness in the elderly is a common problem for which a number of causes can be to blame. It can be very difficult to get a diagnosis but there are a number of treatment options that can help with dizziness. A specific physiotherapy program will help with management of dizziness in the elderly.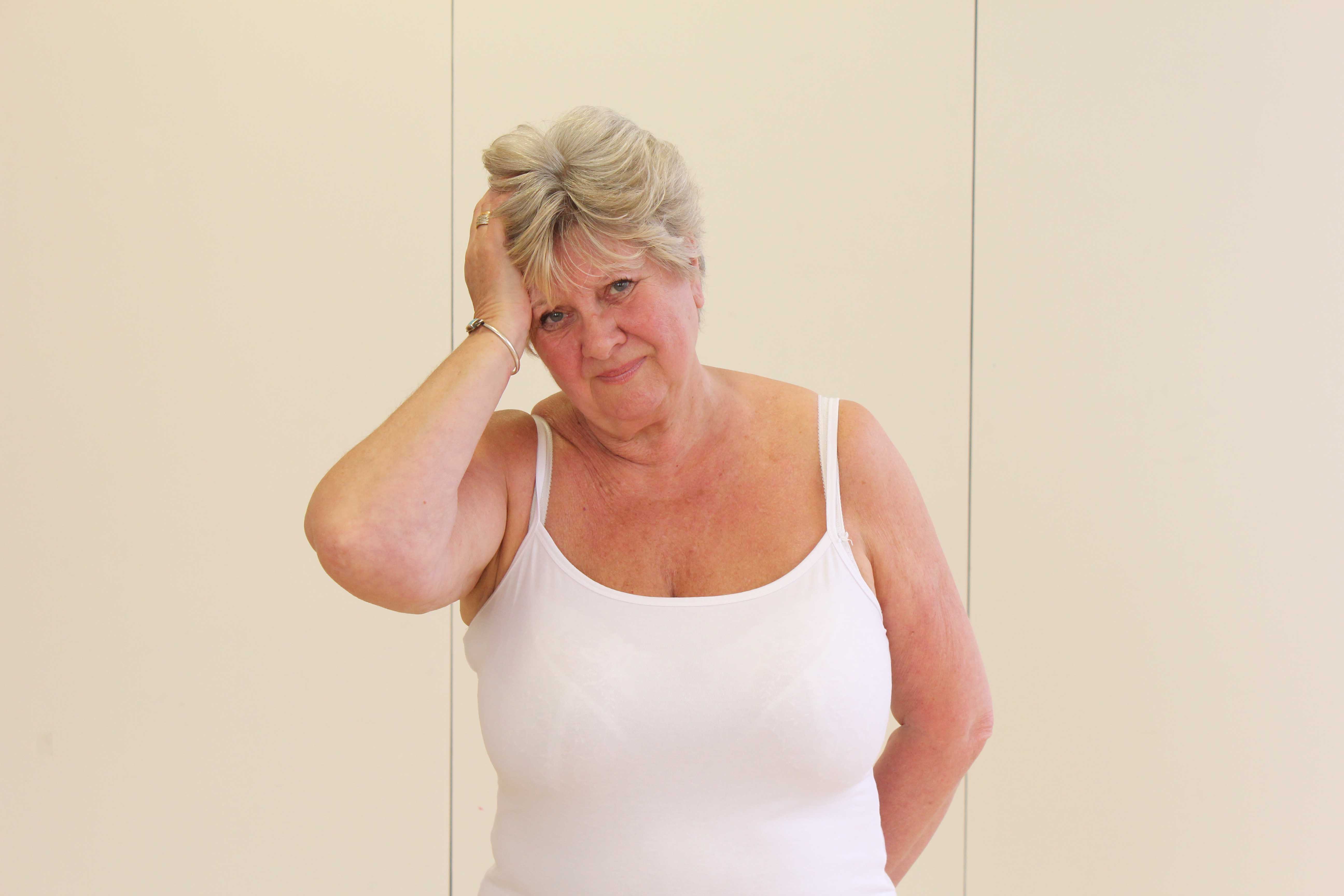 Above: Vestibular Dizziness in older patients
What is Dizziness in the Elderly
Dizziness in the elderly is a broad term used for the older generation having symptoms of imbalance and vertigo. There is a wide variety of causes behind dizzy symptoms which can include:
Cardiovasular problem- Postural hypertension, Vertebrobasilar insufficiency, Cardiac arrhythmia or Cerebrovascular disease.
Neurological problems- Head injury, Epilepsy, MS, Brain tumour, Hydrocephalus, Cerebellar disease.
Vestibular problems- BPPV, Labyrinthitis, Vestibular Neuritis, Menieres, Vestibular Migraine
Other causes- panic attacks, cervical spondylosis, medication induced, reduced vision and hearing.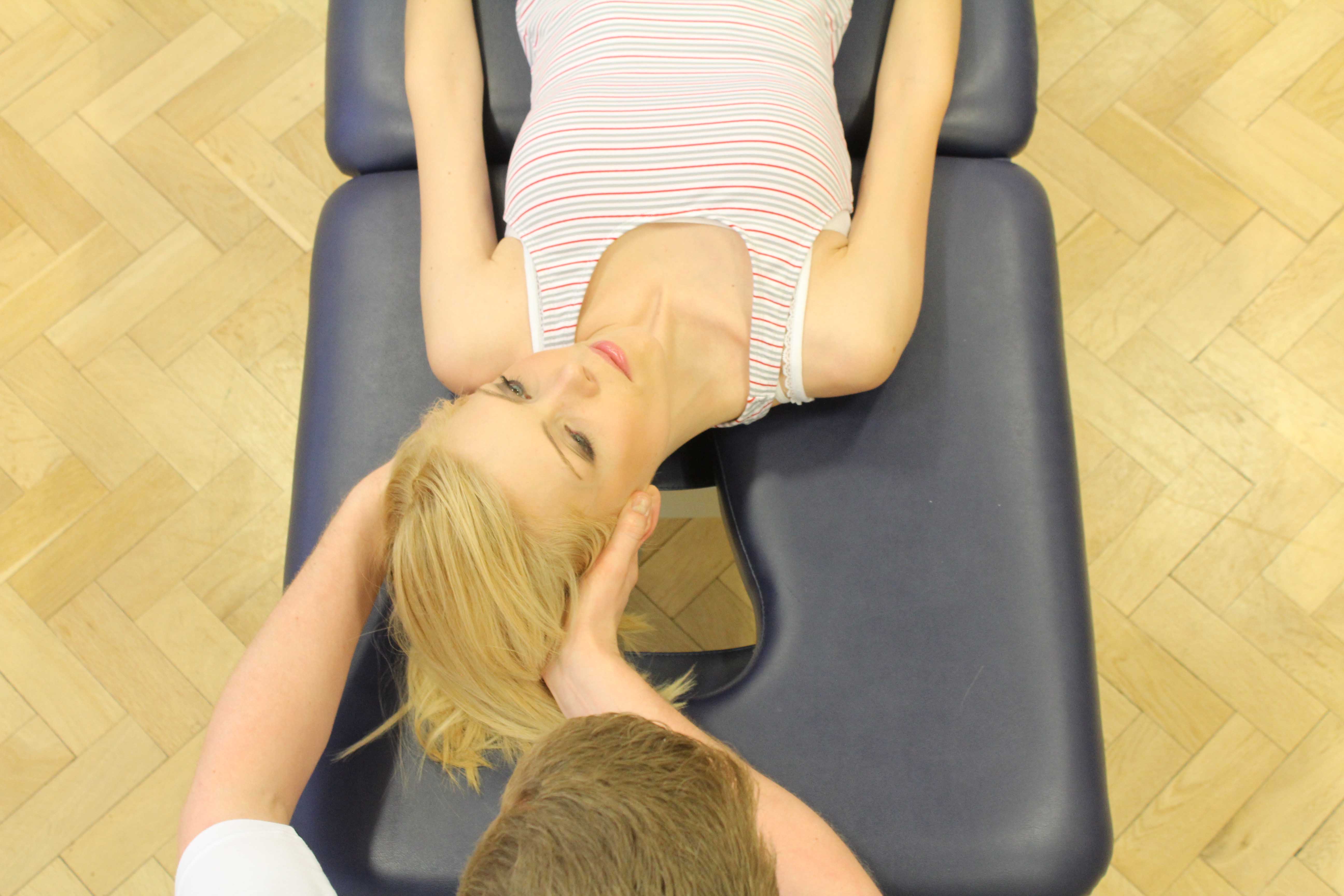 Above: Vestibular physiotherapy - passive resetting exercises
What are the symptoms of Dizziness in the Elderly
Dizziness is a very broad terminology which can cover the following symptoms:
Vertigo
Unsteadiness
Visual disturbances
Light headedness

Tinnitus
Falls
Fatigue
Headaches
How is Dizziness in the Elderly diagnosed
The signs and symptoms will be combined with a battery of tests to try and determine the underlying cause behind the dizziness. A GP or specialists will decide what investigation would be needed. The following test my may be completed:
Blood Pressure Check
ECG-identify cardiac problems
Blood Test
Urine Test
Eye Test
Hearing Test

Vestibular Function Tests
Gait Analysis
Co-ordination Test
Reflexes
CT Scan
MRI Scan
What treatment can Manchester Physio offer for Dizziness in the Elderly
At Manchester Physio we would complete a Vestibular assessment and identify any areas of dysfunction. If following the assessment if was felt more information was required to proceed with a diagnosis or with treatment we would make a referral onto a specialist. The specialist may be a Neurologist, ENT specialist or Cardiologist.
Vestibular treatment would depend on the diagnosis but may include:
Epley Manoeuvre
Gaze Stability Retraining
Balance Exercises
Strengthening Exercises
Gait Drills
Epley Manoeuvre
This treatment would be chosen if
BPPV
was diagnosed. It involves various head and body movements to resolve the dizzy symptoms. It is a very effective treatment that usually works within one session.
Gaze Stability Retraining
Gaze stability retraining involves exercises which work the eyes to improve focus while moving the head. It strengthens the vestibular system making it work harder to not allow the brain to become confused and cause dizziness.
Balance Exercises
Balance exercises can take on many forms. Balance training involves exercises that challenge your balance whether this is standing on one leg, closing your eyes or using uneven surfaces. The more you practice balance the better it becomes making you more stable.
Strengthening Exercises
Strengthening exercises involve movements with or without resistance which aim to build up strengthen in the body. Having muscles that are stronger will mean the body is more capable to respond to imbalance.
Gait Drills
Gait drills involve various walking based exercises. This may include walking over obstacles, walking and turning your head or walking and counting backwards. Practicing these gait drills will challange the whole of the vestibular symptom meaning is can cope better when put under pressure without causing symptoms.
Benefits of Vestibular Physiotherapy for Dizziness in the Elderly
The benefits of physiotherapy for the elderly population with dizziness include:
Improved balance
Reduced risk of falls
Reduced vertigo
Increased confidence
Increased exercise tolerance
Call
0161 883 0077
to book a Vestibular Assessment at Manchester Physio.