What are Flat Feet?
Flat feet (also known as pes planus or fallen arches), is a condition where the arch of the foot either fails to develop or collapses. This means that the sole of the foot is in contact with the floor when standing.
What causes Flat Feet?
The arch in the foot normally develops by age 5 or 6 as the fat pad in babies is gradually absorbed and balance improves as skilled movements are acquired. In some children however, the arch fails to develop which may be a result of tightness in the calf muscles, laxity in the achille's tendon or poor core stability in other areas such as around the hips.
What are the effects of Flat Feet?
Initially a child may not complain of any problems associated with their flat feet, however over time it may lead to an altered walking pattern, clumsiness, limping after long walks, and pain in the foot, knees or hips. It is therefore important that appropriate treatment commences as early as possible.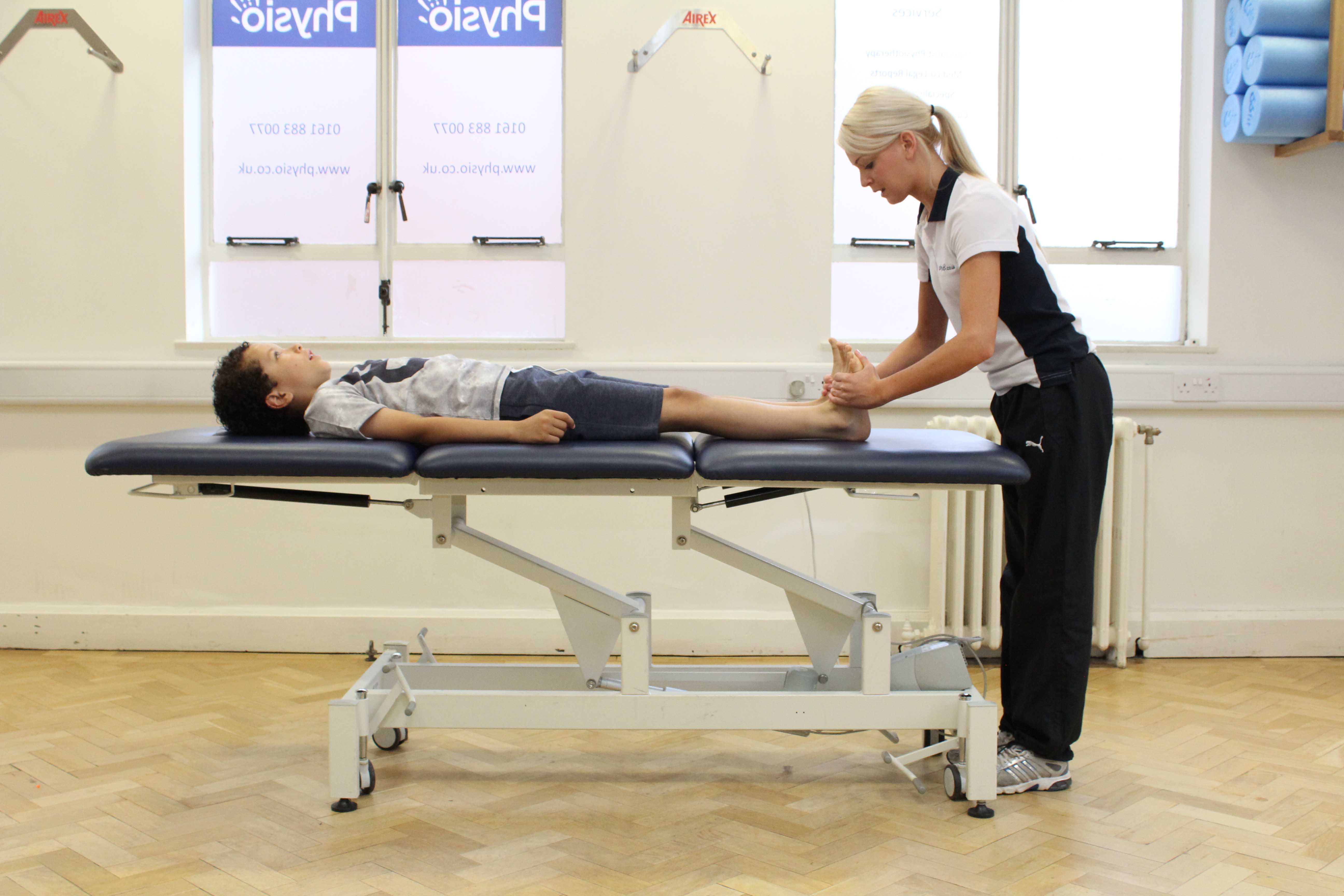 Above: Unidentified flat feet in your children can cause them to experience pain from muscular imbalance in left untreated.
How can Physiotherapy help Flat Feet?
Physiotherapy can help to reduce the problems associated with flat feet by:
Providing advice on exercises to help stretch tight muscles and strengthen weak areas to aid development of correct foot posture
Providing advice on appropriate footwear
Advising on appropriate insoles to improve foot position and referral to a specialist Orthotist if necessary
Providing advice on pain management
Benefits of Physiotherapy for Flat Feet
Improved foot posture
Improved walking pattern
Reduced clumsiness
Reduced pain and risk of secondary joint problems
Why Manchester Physio?
Accessible treatment with no waiting lists
Visible results
Treatment on a one to one basis
Specialist physiotherapists
Access to other relevant foot specialists such as podiatrist or orthotist
Motivated, caring staff
Proven track record
We understand that flat feet can be worrying for children and parents. We will endeavour to provide an accurate assessment and treatment of a child's foot posture to prevent further problems and maximise results.
Here at Manchester Physio we can provide treatment of flat feet across Greater Manchester and Cheshire in any of our state of the art clinic locations or at home for your convenience.
To arrange an appointment
book online
, call now on
0161 883 0077
or email:
office@manchesterphysio.co.uk