Manchester Physio have specialist physiotherapists that are able to provide DSE or ergonomic assessments for your workplace. Your workstation should be suitably tailored to suit your needs in order to minimise the risk of injury.
Common injuries experienced as a result of unsafe workstations include:
Neck, shoulder and back complaints
Carpal tunnel syndrome
Visual impairments
Repetitive strain injuries
Poor posture
The physiotherapists at Manchester Physio will visit your workplace and provide a one to one DSE assessment to advice on any adjustments that need to be made for a safer workstation. This may include:
Chair/desk height adjustments
Mouse and keyboard positioning
Sitting posture
Display screen adjustments
Feet positioning
Recommendations for any additional therapy equipment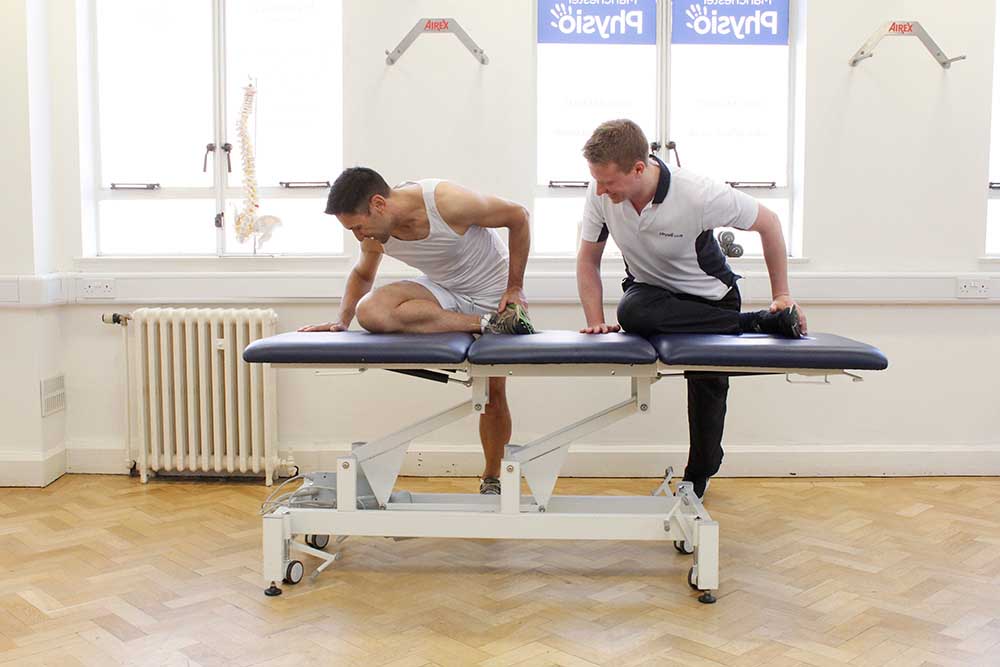 Above: Specialist physiotherapist guiding client through hip and knee stretches for runners
DSE assessments can significantly reduce the number of injuries and time off for sickness in the workplace. The specialist physiotherapists at Manchester Physio will provide a comprehensive DSE assessment on a one-to-one basis in your workplace to help maximise productivity for business.
For further information or to book a DSE assessment with one of our physiotherapists, please call Manchester Physio on
0161 883 0077
.