At Manchester Physio our specialised physiotherapists can look at your gait or assess the quality of your walking. Gait analysis is used by our physiotherapists to assess, plan and treat both children and adults who have difficulty walking. Gait analysis will also help identify posture-related or movement-related problems in people with injuries.
Your physiotherapist will initially look at how your gait has been affected. Everyone presents differently so treatment will depend on your individual requirements.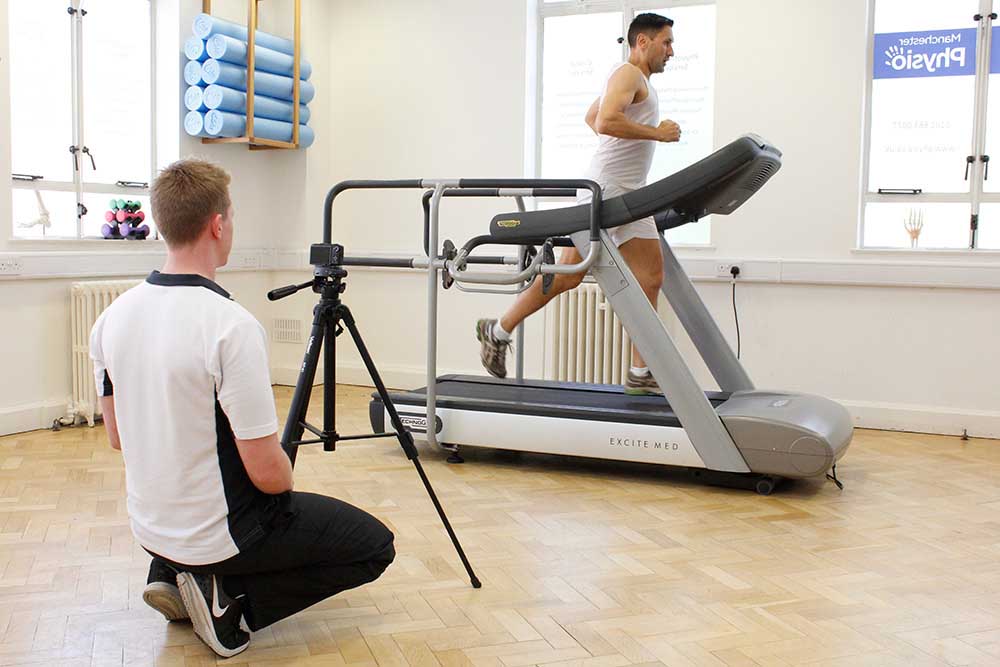 Above: Biomechanical assessment for runners using videography
Physiotherapy treatment will improve your ability to walk by implementing exercises and hand-on techniques. Physiotherapy treatment may involve:
Exercises to strengthen muscles
Stretching to increase range of movement
Using parallel bars or with or without assistive devices
Auditory and visual stimuli activities
Activities to increase the magnitude of the step and the amplitude of the movement
Breaking the gait cycle down into smaller more manageable chunks to restore normal movement patterns
Gait analysis can help identify subtle problems with your gait which will improve your mobility, muscle strength and flexibility and get your back to your sporting or leisure activities as soon as possible.
At Manchester Physio we also work closely with podiatrists and orthotists who can provide additional treatment and equipment if necessary.
For more information on how gait analysis can help you please call
0161 883 0077
,
book online
or alternatively
contact us
.